Because I don't think anyone saw any of this coming the way it did.
But it's here, Coronavirus, also known as COVID-19, and it's turning our lives upside down. This landlord is helping the people that rent from him, because they are good tenants, and he doesn't want to lose them.
46-year-old Nathan Nichols waived rent for his tenants for the month of April. And he's hoping that other landlords follow suit and do the same.
For Nichols specifically, he knew that his renters, who work hourly jobs in the service industry, were going to be affected. "I have two units and one of the units there is a young family who have a one or two-year-old child. They're on a single income and I know that they're really living on the edge," Nichols shares. "My other tenants are millennials who work at some venues and I knew they would also be impacted."
"My thinking was, they might not be able to pay rent," he says. "If they're not making any money, they can't pay me. It's not like they're going to somehow magically get money if they're not working."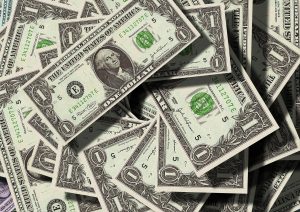 Nichols decided to tell his tenants he was waving their rent payments for the month of April. He's hoping that this move saves them the hundreds they would have paid in rent and that they can instead use the money for food and other necessities.
Nichols shared a post on Facebook and urged other landlords to help their renters, too, if they can. "I ask any other landlords out there to take a serious look at your own situation and consider giving your tenants some rent relief as well," his message continued.
Lots have praised Nichols for his way of thinking and helping his renters, but they also point out that not all landlords can afford to do this and that lots of them rely on the rent payments of their tenants.
"I'm really grateful to have good tenants who I can trust and are reliable," he says. "I don't want to lose them and I'm grateful to them." And helping ease stress during this unprecedented time is a sure way to keep those renters. Way to go, Nichols.