Because that's how we have to do it these days.
Schools closed for a couple weeks, to a month, and then for the rest of the year, and it all happened really fast. Corona is here, and life as we knew it seemed to have changed overnight.
But there are a lot of good stories coming out of this all, and we are here for them. This heartwarming video shows happy news being shared, whether we are all in the middle of a pandemic or not.
A Michigan teen learned that she was valedictorian of her school while she was working for a fast food place. Michelle Floering, a secondary principal from Grand Traverse Academy, showed up to Kaitlyn Watson's job to share the huge announcement in person.
Floering shares a clip from the video she took, "Hey, so I'm at Culver's where Kaitlyn Watson is working and I'm about to tell her a huge announcement."
After getting her order from another employee, she asks to see Watson at the drive-thru window so that she can deliver the news to her. "Hi Kaitlyn. So, I got you on camera because I want to announce something to you today," she tells Watson. "You are GTA's 2020 class valedictorian!"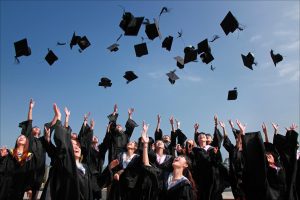 Watson jumps for joy and exclaims, "I am? Oh my gosh! Thank you so much!" Floering says, "You're welcome. And I know we have to stay six feet away so I can't give you a hug, but congratulations. Well deserved."
Watson's coworkers can be heard congratulating her from the background. The video was first shared by Watson's school with the caption, "An extended school break and social distancing did not stop Michelle Floering, Secondary principal, from finding a way to give one of our seniors some exciting news! Congratulations, Kaitlyn!"
And from her personal account, Floering shared that this was, "Something to celebrate!! ?"
Want to tell your strange story?
Tell us about it
and it could be featured on Oddee. You can remain fully anonymous.