The 100-seat restaurant will double as a marine research center.
The designer is calling the structure 'a journey to the sea in southern Norway'.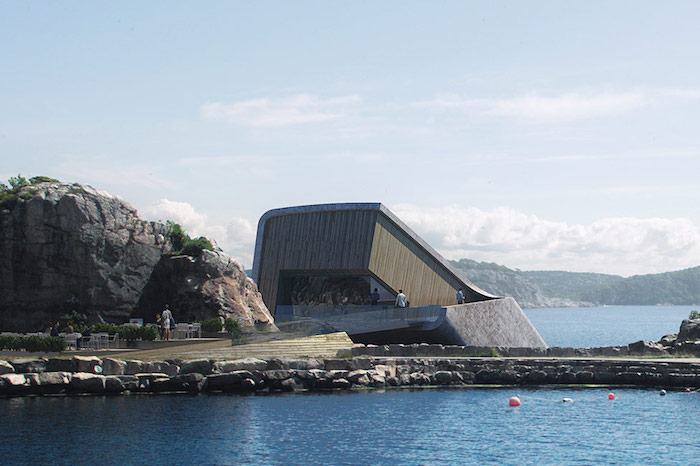 Earlier this year, I had the chance to once again visit the Coral Reef restaurant in Disney's Epcot Center. It was exactly how I remembered it as a kid, right down to the odd carpeting and 1970s-inspired decor.
It was just a restaurant with a giant fish tank for a while. Sure, it's fun for kids, but I got a little depressing thinking about all those underwater creatures living in a massive bowl.
Now, this underwater restaurant in Norway called Under is more like it. Instead of bringing sea life to people they've done the reverse. Humans are hanging out among the fish.
A company named Snøhetta designed the three-level structure complete with a 36-foot-wide panoramic window allowing visitors to "journey to the sea in southern Norway." Instead of cramming sea life into a bowl for the amusement of humans eating over-priced tuna (seriously, that doesn't bother anyone else? Hey, we're just sitting here eating your brother!) Under will take humans into the depths of the ocean.
From the official Under website:
"Our goal is to show off the Norwegian coastal ecosystem, and in doing so, creating a new niche for underwater tourism. Our visitors will be given a unique opportunity to experience the underwater world in the area – and admire marine life in ways they otherwise may never see."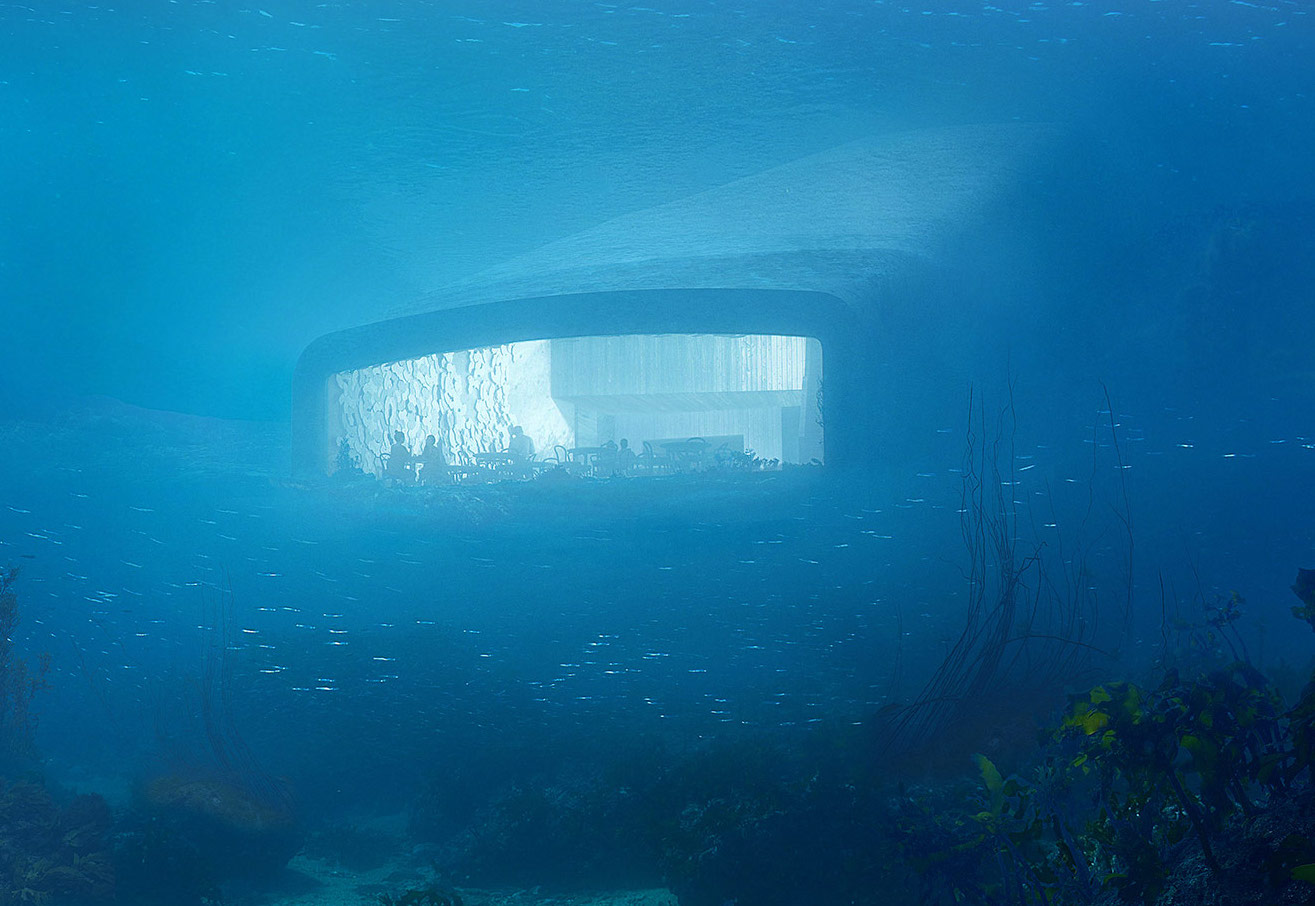 The restaurant also serves a grander purpose. The building will double as a marine research center.
Construction on Under begins soon and should be completed by 2019. That's plenty of time to book your trip to Norway. That will give us plenty of time to add the underwater restaurant to our list of the coolest underwater places.
FOLLOW ODDEE ON FACEBOOK, TWITTER and INSTAGRAM.