Two pilot crews landing at LAX spotted a guy with a jetpack 3,000 feet above ground.
The FBI wants answers, and frankly, so do we.
Remember that movie The Rocketeer? Get in the way-back machine–it came out in 1991 starring a young Billy Campbell who fought Nazis just by putting on a jetpack. The movie's premise is that an army equipped with jetpacks would rule the world. That must have seemed plausible in the 90s. Anyway, now, the dreams of the late 20th century are coming true. In LA, at least. Two airline crews spotted a man wearing a rocket flying around LAX Sunday night.
Just a Secret Tech Test Flight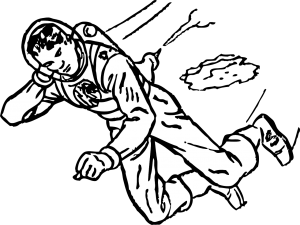 An airport is a natural place to test pilot a jetpack because of the runways and other flying things (planes, etc.). But the individual that the pilots spotted wasn't part of an official test pilot program. Flying around an airport without authorization is a big deal, especially at night, so the FBI opened an investigation into the incident. 
You can listen to the audio of the conversation between the pilot and the air control tower. The exchange happens around the five-minute mark. A shocked American Airlines pilot declares, "Tower, American 1997–we just passed a guy in a jetpack." 
Ever cool, calm, and collected, the tower replies, "Okay, were they off to your left side or right side?" 
The American Airlines flight was still 3,000 feet up when they spotted the jetpack. Minutes later, the cockpit of a Jet Blue flight also reported seeing the guy. The tower advises all incoming planes to keep an eye out and quips, "Only in LA." 
Apparently, Jetpacks Are Real?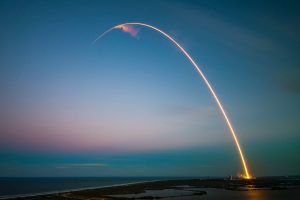 It's remarkable that jetpack technology allows people to get and maintain that kind of altitude with control. The Los Angeles Times did some follow up reporting into the question–are jetpacks even real? Yes, they are. But most models are cumbersome and require a person to be already airborne to work. The Rocketeer dream is still that, except for at one company–JetPack Aviation Corp. The CEO, David Mayman, flew around the Statue of Liberty five years ago. 
JetPack Aviation Corp. has only produced five jetpacks since then, none of which are for sale. You can take flying lessons with the company, to the tune of $5K, but even then, they wire you to the ground so you can't run off to fight Nazis.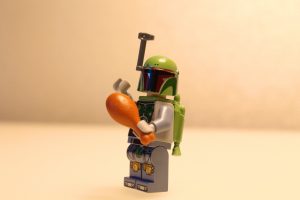 Which means someone out there is making jetpacks in secret. Fun fact: groups working on top-secret tech projects are called skunkworks. It remains to be seen if this guy's a thrill-seeker ala Billy Campbell or taking the first steps towards equipping an army for world domination. Only in 2020, amiright?