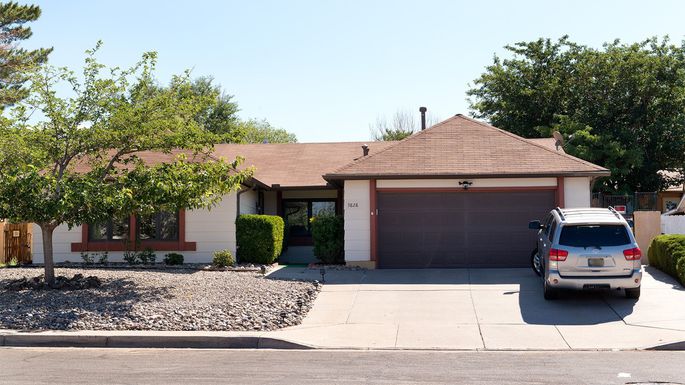 Light! Camera! Visitation!
Iconic TV shows and movies hold a special place in our hearts and the pop culture zeitgeist, for many reasons: characters, story, dialogue. Whatever the connection with audiences, we often develop an attachment, causing us to yearn to soak in everything about the project.
Sure, we can watch reruns or crank up the director's cut, but we can also build an even more intimate relationship by going to the location where the story takes place. Want to be one with "Friends?" You can go to Monica and Rachel's apartment building? Long to know where Ralphie spent his youth in "A Christmas Story?" Take a trek to the house in the film.
Those represent just the tip of the iceberg when it comes to tourist traps from the world of the small and big screens. Check out some of the places you can go.
"Full House" House
Have mercy! The house used in the open of the enduring ABC sitcom is located at 1709 Broderick (not 1882 Gerard, like in the show) in San Francisco. Amazingly enough, series creator Jeff Franklin actually bought the property in 2016 for more than $4 million.
Monk's Diner on "Seinfeld"
Jerry, George, Elaine and Kramer spent a lot of money in the fictitious Monk's Diner, the outside of which is actually Tom's Restaurant. It's located at 2880 Broadway, in the Morningside Heights section of Manhattan.
Nakatomi Plaza in "Die Hard"
Considered by many to be the best action film of all-time, "Die Hard" captivated moviegoers with the cat-and-mouse game between one renegade cop and a team of terrorists who've taken over Los Angeles' Nakatomi Plaza. In reality, Nakatomi Plaza is Fox Plaza, located at 2121 Avenue of the Stars, which just so happens to be the corporate headquarters for Twentieth Century Fox. So, go ahead and make the trip and be sure to yell, "Yippee ki-yay" when you walk by it.
"A Christmas Story" House
Fun fact: you can buy your very own leg lamp if you visit the house that served as the exterior for the home in "A Christmas Story." While the beloved comedy took place in Indiana, the home is actually located at 3159 W. 11th St. in Cleveland.
"Field of Dreams" Baseball Field
If you build it, they will indeed come. The cornfield that Kevin Costner's character plowed and turned into a baseball field is still a baseball field today, one that you can visit in Dyersville, Iowa.
"Rocky" Steps
There may be no character more associated with a city than Rocky Balboa with Philadelphia. The City of Brotherly Love loves Sylvester Stallone's heavyweight champion so much, it made a statue of him and placed it on the steps of the Art Museum which is where Rocky ran in several of the movies.
"Hunger Games: Catching Fire" Training Center
The Tributes Quarters and Training Center from the second installment in the smash franchise is actually located in…Atlanta? More specifically, it's at 265 Peachtree Center Avenue NE. So, if you've ever wanted to unleash your inner Katniss, now you know where to go.
"Wet Hot American" Summer camp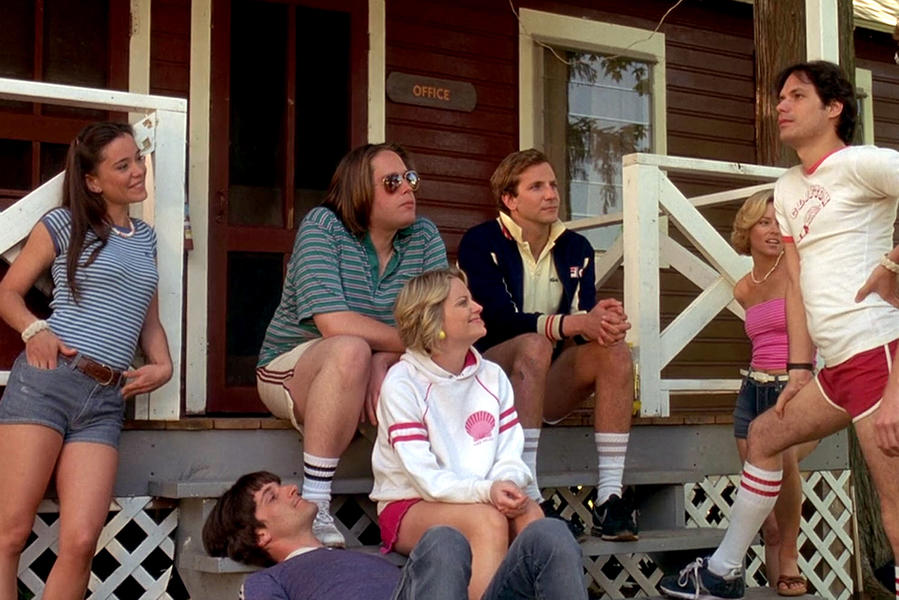 This 2001 comedy, starring a then-unknown Amy Poehler, Bradley Cooper and Ken Marino, among  others, fell flat when it came out in theaters, but has since developed a cult following. And it was actually shot at a real camp, except whereas the movie's Camp Firewood was in Maine, the actual camp is Camp Towanda, in Honesdale, Pa.
Xavier's School for Gifted Youngsters in "X-Men"
Professor Xavier made himself at home with his School for Gifted Youngsters in the "X-Men" franchise, which, in reality is Hatley Castle, which can be found in British Columbia, Canada. The castle, which has appeared in multiple films in the series, has appeared in so many other movies and TV shows that it could qualify for its own SAG card: "Deadpool," "Arrow" and "Smallville," to name a few.
Cherry Street Inn From "Groundhog Day"
Fans of "Groundhog Day" will want to visit the Cherry Street Inn day after day after day after, well, you get the idea. The B&B where Bill Murray's cynical weatherman Phil Connors stays in Punxsutawney, Pa. is actually Chicago's Royal Victorian Manor, located at 344 Fremont Street.
Hogwarts from "Harry Potter"
Fans of the "Harry Potter" films need to dust off their passports and head over to the other side of the Atlantic. That's where you can find the Christ Church College and Cathedral, in Oxford, whose staircase appeared in the films and dining hall was the basis for the Hogwarts' Great Hall.
"Friends" Apartment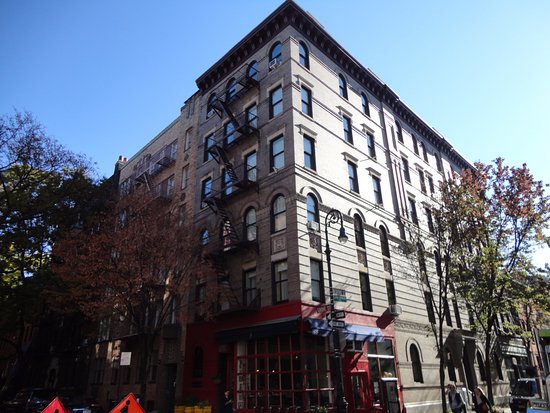 Monica and Rachel's apartment was the epicenter for the comedy and drama that unfolded on "Friends." While it may seem unlikely that a pair of 20-somethings could live in such a big pad in New York City, the building itself that served as the exterior is all too real. It's located on the corner of Grove and Bedford streets in Manhattan's Greenwich Village.
"Lost" Beach
Sure, you may not have been into the Emmy-winning drama, but who wouldn't want to spend some time on a Hawaiian beach? "Lost" was shot in Oahu, Hawaii – specifically, Police Beach, which filled in as the beach where Oceanic flight 815 crashed, stranding the survivors.
Various "Game of Thrones" Locations
Fans of the HBO series can't get enough of it. And now they can get all they wanted and then some. That's because there are more multiple locations viewers can visit, ranging from the Long Bridge of Volantis to King's Landing to the King's Road. Don't have delusions, though – these are all over the world, so you're going to need a lot of time and money to pull this off.
"Home Alone" House
There are many worse places Macaulay Culkin's Kevin McCallister could have been left by himself than a beautiful five-bedroom brick home. The house is at  671 Lincoln Avenue, Winnetka, Ill.
"Cheers" Bar
Not everyone will know your name when you walk into the bar that was the inspiration for "Cheers." Originally called the Bull & Finch Pub, the watering hole is located on the bottom floor of Boston's Hampshire House at 84 Beacon Street.
Katz Deli From "When Harry Met Sally"
We all remember the scene where Meg Ryan gets, well, excited while eating with Billy Crystal. It happened at Katz's Deli. Bring your appetite to 205 E. Houston Street on the Lower East Side in New York City.
"Downton Abbey" Castle
Get an up-close look at royalty at Highclere Castle in Britain, which served as the castle in the popular drama. The 11-bedroom residence dates back to 1679, so, if you go, you're bound to learn more than just some cool behind-the-camera factoids from the series.
Various "Orange Is the New Black" Locations
If you're in New York and like "Orange Is the New Black," you'll be excused for thinking the Big Apple is heaven. That's because there is no shortage of locations from the show you can visit. From Manhattan to Brooklyn to Queens, you can go borough-hopping to take in the best of the Netflix series.
"Beverly Hills, 90210" School
Brandon Walsh and his buddies ruled the halls of West Beverly Hills High. The school itself was actually Torrance High School in Torrance, Calif. Drive by sometime and chant "Donna Martin graduates!" It was also Sunnydale High from "Buffy the Vampire Slayer," as well as several other TV shows and films.
"Breaking Bad" house
The home that was made famous by Bryan Cranston's Walter White on the smash AMC series has been a fan favorite for several years now. The residence is at 3828 Piermont Dr. NE in Albuquerque, N.M. and has been bombarded by people tossing pizza on the roof.
CHECK OUT OUR ARCHIVES FOR MORE ODD NEWS STORIES AND FOLLOW ODDEE ON FACEBOOK and TWITTER.