The weekend's almost here, so it's time to dust off those old board and video games...
Whether you're looking for outdoor or indoor fun, this guide will provide you with everything you need to have a great time on your days off. From camping trips and bike rides to board games and movie nights, get ready for some serious relaxation and entertainment. It's time to get out of the house and enjoy all that your weekend has to offer! Here are the top weekend activities and the equipment you need to have fun.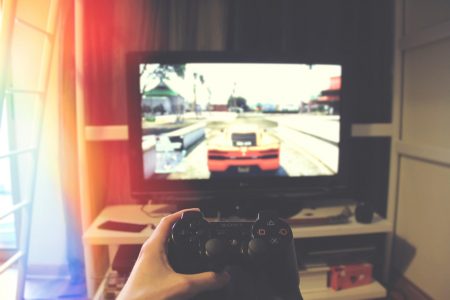 1. Gel Blasting
A great way to let off some steam and have a blast is with gel blasting. This activity requires a gel blaster gun, safety goggles, and plenty of ammo! Choose your favorite environment – indoors or outdoors – load up the ammo, and start shooting away. It's an awesome way to get active while having fun. You can find Gel Blasters in Australia if you're in the area. Additionally, you can get all the necessary equipment online. If you're looking for an adrenaline-filled experience, gel blasting is the way to go. While you're at it, why not grab some friends and have a team-based competition? This is sure to give you and your friends a weekend full of fun.
2. Camping
Camping is one of the most popular weekend activities. It's a great way to get out and explore nature, cook outdoors, and just have some fun in the sun. To ensure you have a successful camping trip, make sure you bring lots of food, water, firewood, tents (for sleeping), tools for cooking meals over an open fire, flashlights/lanterns for navigating your way around after dark, and other essentials. Also, don't forget to bring something to entertain yourself like cards, board games, and even fishing gear. It's the perfect opportunity to detach from the hustle and bustle of everyday life and just enjoy the outdoors. Camping is always a great way to have some fun!
3. Biking & Hiking
Looking for an activity that will get your heart pumping? Then biking and hiking are perfect for you. This is a great way to get outside, explore the area, and get some exercise all at once. To ensure you have a successful biking/hiking venture, be sure to bring your bike (if you're going cycling), water bottles, snacks, sunscreen, and bug repellent (depending on where you're going). Additionally, if you plan on doing any overnight hikes or camping trips, make sure to bring plenty of supplies as well. Biking and hiking can be an awesome adventure – just don't forget the necessary equipment! It's time to hop on your bike and explore the world.
4. Board Games & Movie Nights
Board games are a great way to entertain the entire family during weekends. From classic favorites like Monopoly and Clue to new, exciting options, there's something for everyone. To make your game nights extra special, consider investing in board-game-themed snacks like jumbo pretzels emblazoned with "GO!" or giant boxes of gummy dice. You can also bring the movie theater experience home by renting or purchasing the latest flicks and having a movie night. All you need is something to project images onto (e.g., a projector or large TV), popcorn, candy, and a comfy place to sit back and relax.
5. Water Sports
From jet skiing to tubing, water sports provide an exciting way to cool off during the summer months. Before heading out on the lake or river, it is important to make sure that you have all of the necessary items, such as a life jacket, paddles, and any other gear needed for your specific activity. Additionally, ensure that your cell phone and/or radio are waterproof in case of emergency so that help can be easily reached. Lastly, if jet skiing or any other motorized sport is chosen, make sure that you follow safety regulations and guidelines set by local authorities. It's time to make waves and have some fun!
6. Picnicking
Grab a basket, some blankets, and your closest friends or family members, and head out to your favorite park for a laid-back picnic. You can pick up some yummy sandwiches from the deli or pack an old-fashioned picnic lunch with PB&J, chips, and all the fixings. Don't forget to bring along a few frisbees, kites, balls, or other outdoor toys so you can play games together while enjoying nature. If you want it to be especially fun (and relaxing!), don't forget your Bluetooth speaker, so you can listen to soothing music and enjoy the sound of birds chirping in the background! It's the perfect way to enjoy the outdoors with loved ones
7. Stargazing
We live in an age where technology is everywhere. To unplug for a bit and escape the hustle and bustle of everyday life, consider going on an evening stargazing adventure. All you need is a telescope or binoculars to take in the beautiful night sky. Stargazing is also a great opportunity to learn about astronomy and admire some of nature's greatest wonders. Plus, it's fun to make up stories while looking at all of the constellations! If you want to make it even more special, pack some snacks and drinks (non-alcoholic) so you can stay up late admiring the stars together.
8. Arts & Crafts
Arts and crafts are a great way to spend a weekend with friends or family. For those who want to explore their creative side, you can get everything you need to make fun DIY projects right at your local craft store. If painting is your thing, gather up some canvases, paints, brushes, and other supplies, and let your imagination run wild! You can also try out woodworking projects or design jewelry. Whatever type of arts and crafts you do, just remember to have fun and be creative! Also, don't forget to purchase the necessary supplies – such as glue, scissors, paper, and other crafting materials. With some creativity, you can make something truly unique.
9. Gardening
Gardening is a great way to spruce up your outdoor space and get in touch with nature. You can try out container gardening with flower pots and planters, or dig in the dirt to grow a vegetable garden. Before starting, make sure you have all of the necessary supplies – from gardening gloves and trowels to soil, seed packets, and other planting materials. Additionally, think about what types of plants will best suit your climate so that you can ensure their success! After all, is said and done, don't forget to sit back and admire your hard work before taking a well-deserved break. While it requires patience, gardening can be a wonderful way to bring peace and beauty into your home.
10. Playing Video Games
Video games are a great way to have fun and connect with friends, even if you're far apart. Whether you like old-school classics or the newest releases, make sure that your gaming console is up-to-date so that you don't miss out on any of the action! Additionally, purchase some extra controllers in case you want to play head-to-head with your buddies. Lastly, it can be helpful to invest in a comfortable chair for extended gaming sessions – nobody wants an aching back after hours of swiping away at their controller! So let the good times roll and get ready for some friendly competition. It's time to show off your skills! Also, don't forget to take breaks and stay hydrated. After all, gaming isn't meant to be an endurance contest! With some good food and drinks, you can take your game night to the next level. And who knows? You might even make some new gaming buddies along the way!
11. Scavenger Hunt
Scavenger hunts are a great way to explore the local area and have some good old-fashioned fun. Start by jotting down a list of items you need to find – from hidden gems in the neighborhood to small trinkets at home. Gather your family or friends together and get ready to explore! You can even assign points for each item so that there's an incentive to win. Plus, if you're feeling really brave, why not try a nighttime scavenger hunt? Of course, make sure to bring along some flashlights and stay safe while searching for those hard-to-find treasures! This activity is sure to bring out your inner explorer.
12. Reading
Reading is an enjoyable activity that can be done almost anywhere. Whether you prefer novels, magazines, or comics, find a comfortable spot and get lost in another world! If you're feeling adventurous, consider checking out different genres – from fantasy to historical fiction. And if you want to take your reading experience up a notch, try finding a cozy library or cafe where you can curl up with a good book and maybe even make some new friends. Don't forget to bring along your favorite blanket or pillow for extra comfort! With so many stories to choose from, reading can be an exciting way to spend the weekend.
13. Bake Your Favorite Treats
Baking is a great way to relax and express your creative side. Whether you're whipping up some cookies or mastering the art of cake decorating, make sure you have the necessary ingredients and tools for success – from measuring cups to mixing bowls. If it's your first time baking, try starting out with simple recipes that don't require too much skill. That way, you can focus on having fun and enjoying the process! When all is said and done, sit back and admire your delicious creations – just don't forget to share some with family and friends!  It's time to get baking!
14. Take a Class or Join a Club
Learning something new can be lots of fun. You'll need a notebook and pen or laptop for taking notes, as well as any additional materials required by your instructor or group leader. Joining a sports team is another great way to spend the weekend while meeting new people and getting some exercise. Sports gear such as bats, balls, and protective equipment are necessary to play the game safely. Also, don't forget to bring a bottle of water and a snack, especially if you'll be playing outdoors. While you're at it, why not go ahead and pack a picnic lunch or dinner to enjoy afterward? It's a great way to end a fun weekend!
15. Learn a New Language
Learning a new language is an amazing experience and can open up so many doors in the future. Some of the essential equipment you'll need to learn new languages are books or courses, audio or videos, a notebook, and some dictionaries. If you have access to a computer, then consider downloading software that can help with language learning too. Whether you choose to learn Spanish, French, German, or any other language, it will make for an interesting weekend full of learning and fun. Languages are a great way to connect with different cultures and can even help you travel around the world!
16. Spend Time with Family and Friends
Of course, one of the best ways to spend your weekends is with those who are closest to you. Enjoy some quality time together by planning a movie night or having a game night. If you're feeling adventurous, why not go on a day trip and explore the area? Bring along some snacks and drinks so that everyone can stay refreshed throughout the day. Alternatively, if there's nothing else planned for the weekend, consider just spending time in each other's company – it might be exactly what you need! While you don't need any special equipment for this activity, always remember to bring plenty of laughs and good vibes.
No matter what you choose to do on the weekends, it's important to make sure that you have the necessary equipment and supplies. From reading to exploring – from baking to travel – there are so many activities that you can do! As long as you plan ahead and take safety precautions, there's no limit to the fun that can be had. So go ahead and have a wonderful weekend! It's time to make the most of your free time!