Yes it's possible, and yes, it really happened.
We all know someone who has gotten a DUI, and it may even be that we ourselves have gotten one. But if you can believe it, even with all the fines and associated penalties, some people have gotten a couple, and others, even more than that.
But of all the people you know with a DUI or more, do you know of anyone that has not only gotten arrested for drink driving more than once, but all in the same day?
Well, you do now.
A woman in Connecticut not only got arrested for drunk driving, but she got arrested twice, in the same day. And the two arrests were within hours of each other.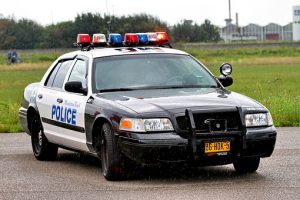 Ellen Needleman-O'Neill, 64, is from Wilton, CT, a city about 55 miles northeast of New York City, She was arrested Saturday afternoon after driving drunk in a parking lot and hitting a parked car. 
Needleman-O'Neill was charged with a DUI and possession of a controlled substance, after police said her blood alcohol level registered close to a .23, nearly three times the legal limit. They also found codeine pills in her bag. 
She was released on a written promise to appear in court at a future hearing. But a short eight hours later, Needleman-O'Neill was pulled over yet again.
This time, her alcohol level came in at .09, and well not as high as the first time, is still more than the legal limit.  She was again charged with a DUI while operating a motor vehicle and driving without a license, following her second arrest.
She was able to post her $230 bond and was then released. Needleman-O'Neill is scheduled to appear in court on September 17th. 
People can get more than one DUI, but it's almost a skill to get more than one in a day. But, please don't try this at home, folks.
Want to tell your strange story?
Tell us about it
and it could be featured on Oddee. You can remain fully anonymous.