There's a lot to it, but people are loud about it.
Did you hear about the experimental lab monkeys that escaped in a Pennsylvania truck crash? Well, the international airline that shipped the 100 monkeys in the first place says that they will cease transporting the animals going forward.
The contract is soon to expire and that's that.
Michael Joseph, Kenya Airways Chairman, confirmed that the airline shipped the long-tailed Macaques from the island nation of Mauritius to John F. Kennedy International Airport in New York. The monkeys were then placed on the truck that later crashed on 54 near I-80 in rural Pennsylvania last Friday.
"As a conservationist I am equally horrified even though I am assured that … every international guideline has been followed," Joseph told PETA.
Kenya Airways is the largest private carrier in the East African nation and he wants to end the transport of all wild animals. They will stop shipping the macaques when the contract is up at the end of February.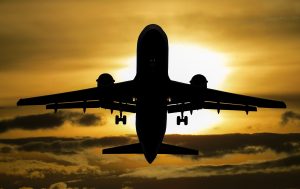 When the undisclosed lab truck carrying the monkeys crashed into a dump truck, four monkeys escaped from their crates in Danville, Montour County. One of the monkeys was immediately captured at the scene. The other three were quickly the subjects of a lengthy search by Pennsylvania State Police and the Pennsylvania Game Commission.
The three were located and euthanized on Saturday.
A woman who was driving behind the truck stopped at the scene to help, and became ill after she had close contact with the monkey feces and saliva. She was advised by the U.S. Centers for Disease Control & Prevention to seek medical attention.
The woman has received a rabies vaccination since and is on antiviral medication.
Macaques are considered among the most scientifically valuable species for medical research, which has been a point of contention among animal rights groups and scientists. In particular, it's been universities that have urged the airlines to stay open to transporting the lab animals.
For the rest of this story, please read The Lab Monkeys Escaped, and the Airlines Are Done Transporting Them: Part Two.