With thousands of casino businesses online, it's no easy task choosing the right one to place your wagers on. Because you want to ensure your money is in safe hands and you'll have access to your winnings, here is a quick guide to the ins and outs of online casinos around the world.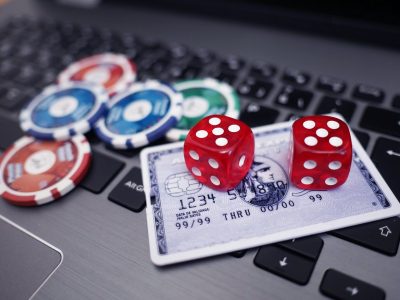 What is an Online Casino?
They are digital formats of classic casino games that allow players to sign up and convert real money in the bank, cards, e-wallets to digital casino money or chips. Players then have access to various games, depending on the site.
What Games Do You Have Access to Play
Ideally, the games you can play depends on the site you visit. However, most online casinos offer slot machines, which allows you to win colossal prize money. Some casino sites also offer regular casino games like poker, blackjack, roulette, etc. Some also offer players the opportunity to duel with real human players from anywhere in the world, depending on the site's design.
How to Choose an Online Casino
First, ensure the online casino accepts players from your country, then you'll be safe if you look out for the casino's reputation. A quick online search should reveal if previous users have complaints about the site or not. Also, before you jump in, you might want to ensure the casino operates under a license. Licenses are categorized either by country (for taxing gambling citizens) or jurisdiction (for sites to operate worldwide). Here's how to ensure an online casino is operating under license.
Navigate to the bottom, look for a gambling commission logo.
That's not all; any fraudulent site can have a logo. Take a step further by visiting the website of the gambling commission by clicking the logo. It should link you to the commission's site where you'll find the list of casinos.
Furthermore, a site with good customer support might also come in handy if you need to ask a few questions. You might want to avoid
How Do Online Casinos Work?
Online casino operators know parting with hard-earned money sometimes requires a think-over. Even addicted gamblers want to make sure their wagers bring excellent returns. So, it's common to find welcome-offers to draw you in and encourage you to play. You may see offers like free spins or free cash, which may come as extra casino chips after you purchase a certain amount.
What's important is to ensure the freebies have values as some only allow you a free trial that can't lead to winning money. While that's not a bad idea, especially for newbies, you'll do well to signup with sites that offer bonuses that you can use to make a real bet.
How Casinos Accept Payment
Another thing to look out for is how casinos accept money and process cash out requests.
Look out for any additional fees as players prefer different modes of payment. Some online casinos will not accept some means of payment from certain countries prone to card fraud.
Also, you might have heard that online gambling is illegal in countries like Canada. As such, the laws are a bit murky for people who want to operate gambling sites, but punters can signup with remote gambling sites. Canadian Payment Methods For Deposits And Withdrawals include credit cards, bank transfers, e-wallets, prepaid cards, etc.
Wagers vs. Casino's Revenues
Here is one essential aspect of online casino games you don't want to ignore. You are visiting the site to win money. However, can the online casino pay you your winnings? Here's the thing, having plenty of slots is a plus for a casino. But sometimes, they don't have the financial capability to pay the earnings if your winnings are immense. Therefore, instead of reducing their gaming slots, they use withdrawal limiters, so you can't cash out fully.
Here's how to ensure due diligence on your part. Ask their customer support or look at their payout policy. For example, a $1,000 per month payout policy means a $1 million win will take years to access. Altogether, lookout for the following:
Casinos with ridiculous withdrawal limits prevent you from accessing all your money after days, weeks, or even months of winning.
They operate with a ridiculous amount of wagers before you can request a cash-out.
Casinos that deduct a certain percentage from your earnings before cash out.
Hidden conditions that are not clearly written but come up when you want to cash out.
Casinos devoid or jurisdictional license. If you have a payout dispute, you may have lost the battle right from the start.
It's Always a Game of Chance
Online casinos always try to encourage you to play more, especially when your chips are low. Before you dive into the world of online betting, remember all casino games are dependent on chance, and there's nothing like a sure bet. If you fall for the online offers, a budget will guide your expense, so whether you win or lose, learn to walk away once you hit your limit.