Here's a story to make even the most habitual pessimist smile
Try as you might, coming up with something good to say about the ongoing COVID-19 pandemic is pretty much impossible. The disease has closed businesses, wrecked economics, and killed scores upon scores of people.
Really, there's nothing nice about it. It's horrible and it's doesn't seem to be going away any time soon.
With that being said, there's so many people in the world that somebody somewhere was bound to somehow get something out of the disease. It's just a numbers game.
That brings us to two estranged Nebraska sisters who were brought together for the first time in 50 years. And they can thank the coronavirus for it.
The two women in question are Bev Boro, a 53-year-old medication aide at Dunkley Gardens rehabilitation center, and Doris Crippen, a 73-year-old pensioner. The two share a father, but were born from different mothers, said the Washington Post.
Their father was a man on the move. During his life he was married to three different women and fathered 10 children.
Out of them, Crippen is the oldest and Boro youngest. Up until recently, the last time Crippen saw the then six-month-old Boro was when she was 20. Math says the year was around 1967.
Then, Nebraska authorities declared Boro's mother and stepfather unfit to care for their children. Boro and her three siblings were put up for adoption.
While Boro and Crippen both grew up in Nebraska and knew each other's names, they never managed to reunite. Despite their best efforts, the two sisters simply couldn't find one another for some reason.
That all changed with the coming of COVID-19.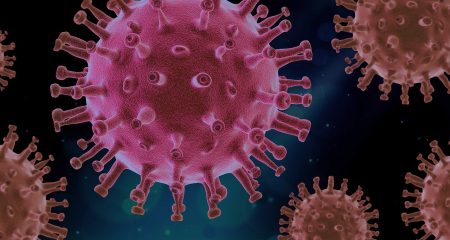 It Began with Trouble
In a tragic prelude to what was to come, Crippen fell ill with COVID-19 in May. She lived alone at the time, and she told Washington Post that she would stay bed-ridden for days at a time.
One day, as she was reaching for a glass of water, she fell out of the bed. Weakened by her illness, the elderly woman was unable to get up on her own.
She lay on her floor for more than 24 hours before her son found her. He took Crippen to the hospital where the doctors found that she indeed had COVID – and that she'd broken her arm.
Over the next month, she stayed in the hospital, with the doctors saying that she might not make it. Eventually, she managed to fight off the virus.
Just to be on the safe side, Crippen was sent to the Dunkley Gardens nursing home to help her make a full recovery. Of course, she couldn't have known that it was where Boro had been working for the past 20 years.
A Tearful Reunion
Crippen arrived in Dunkley Gardens at the end of last June. After the usual introductory procedures, she was assigned her own medication aide.
Soon after, Boro was looking through her patient list. She spotted a familiar-sounding name—Doris Crippen.
"I kept saying, 'Oh my God, that must be her'. I was so nervous, my heart was racing," Boro recounted.
Crippen's file included a note that she sometimes had difficulties hearing. So, when Boro went to see her, she brought with her a small whiteboard.
As she met Crippen, she wrote on the board in large letters the name Wendall Huffman.
"That's my daddy," said Crippen.
Boro pointed at herself and said: "He's mine too."
She showed Crippen her name badge. Right away, Crippen's eyes began to fill with tears.
"You have his eyes," she told Boro.
'A Blessing' of a Disease
Now that the two sisters have had some time to process the incredible twist of fate, they couldn't be happier. Even Crippen, who had a brush with death itself, considers her ordeal "a blessing".
"I am the happiest person in the world. I cannot believe I finally found my sister," she told the Washington Post.
The two have made good use of the time Crippen has spent at Dunkley Gardens. They have 50 years to catch up on, but the sisters are making good progress.
Boro had connected with her other siblings – the ones that were adopted separately from her – and has introduced Crippen to them over video calls. As soon as she can, Boro also plans to have her sister meet her three children and five grandchildren.
Crippen intends to return the favor with her own three children and 16 grandkids. That'll be one heck of a family reunion.
According to the director of Dunkley Gardens, Jayma Brown, the two sisters' story has brought a glimmer of hope to the facility. There have been few reasons for joy in the past few months, so this was exactly what the residents and staff needed.
"I tear up every time I hear the story. At the height of the pandemic, it's just an amazing occasion," Brown said.
It really is a coincidence of a lifetime. And to think it never might've happened if not for COVID-19.
Suppose there's a silver lining to everything.
Want to tell your strange story?
Tell us about it
and it could be featured on Oddee. You can remain fully anonymous.