Chang Kuei Fang creates realistic 3D images from foam
She can recreate almost any photo into personalized coffee art
Her creations range in price from $6.50 to $32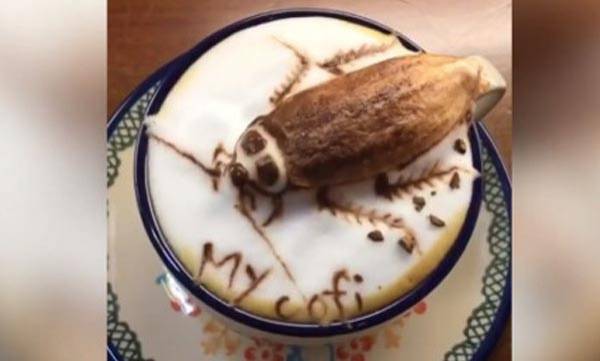 This almost looks real enough for us NOT to drink it, but since we're closing in on Halloween, we'll give it a try.
At this store in Taiwan, customers are flocking to have their drinks topped with cockroaches, mosquitoes, and even centipedes, but relax—the creepy crawlies are all made with chocolate and foam.
Barista Chang Kuei Fang has owned My Cofi for 14 years, and visitors have come to her shop from miles around to get a cup of 3D java art.
Customers can walk into My Cofi with a photo and request her personalized coffee based on the image.
Chang, 48, can draw virtually anything, but says bugs are her most requested art pieces and she draws various insects daily, from cockroaches and mosquitoes to scorpions and spiders. Each takes her about 15 minutes, and she averages about 40 cups of art a day.
But it's her cockroach creation that went viral when it was posted on her Facebook page. The post also came with a video, which appeared to show her making the drink. Chang revealed that the clip was, in fact, edited—the reversed motion of an original video showing her stirring a cup of "cockroach cappuccino" clockwise.
Nevertheless, the post has brought the masses to her store, who hope to order a cup of insect coffee. "Once, a group of 10 people came to my shop and ordered 10 cups of cockroach coffee," Chang said. "It was because their boss was scared of cockroaches and they wanted to laugh about it." (She also draws cuter images of pets, in case bugs aren't your thing.)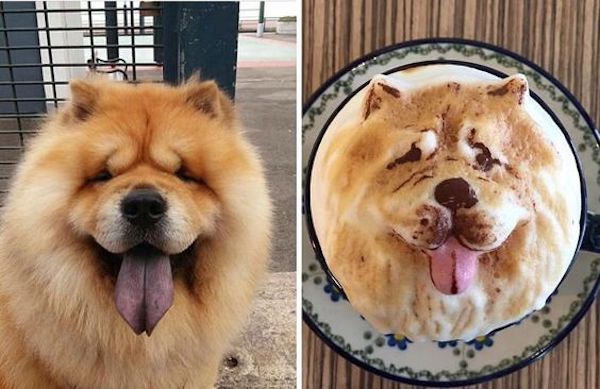 Chang started offering the service by chance—she wanted to play with foam drawing, but her talents quickly shone, and customers wanted her to recreate their cats and dogs. "I like accepting challenges, so I said yes," said Chang.
As far as the future goes, she said, "I hope I could make more and more difficult pictures as time goes by."
FOLLOW ODDEE ON FACEBOOK AND TWITTER.