A Brooklyn 'Simpsons' trivia group held their yearly costume party
The trivia group focuses on '90s show trivia
Its costumes are as obscure as the questions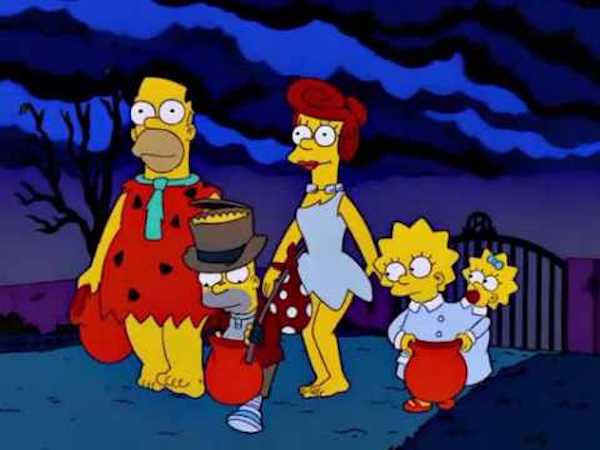 A hardcore group of Simpsons' fans gathered this past week to take part in the annual Simpsons Costume Contest hosted by "WOO HOO! Classic Simpsons Trivia Brooklyn"—and its outfits were damn near perfect.
"WOO HOO! Classic Simpsons Trivia Brooklyn" is held on the first Thursday of every month at The Kings Beer Hall in Brooklyn. The group plays three rounds of nearly-impossible (for some) Simpsons' trivia and then watches three classic episodes while chugging cans of Duff beer (or a comparable brand). The questions focus only on 1990s episodes only, to add an extra degree of difficulty.
In the true spirit of the group, the costumes are almost as obscure as the questions, so leave your rubber Homer masks at home because these ensembles are spot-on.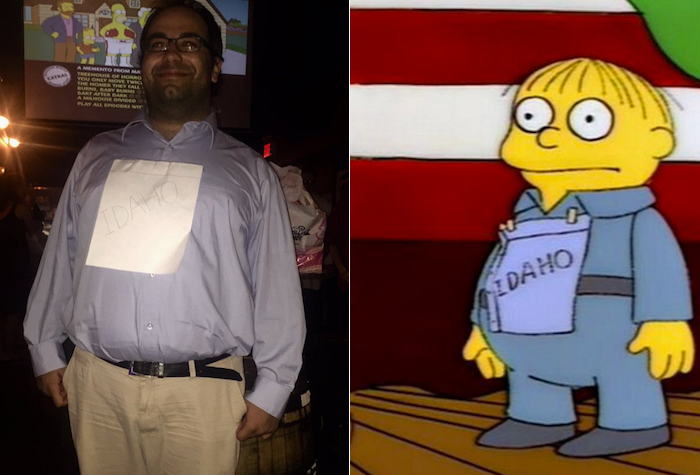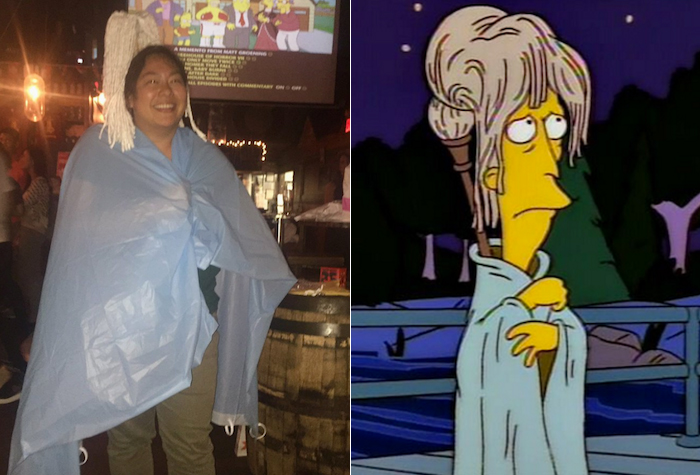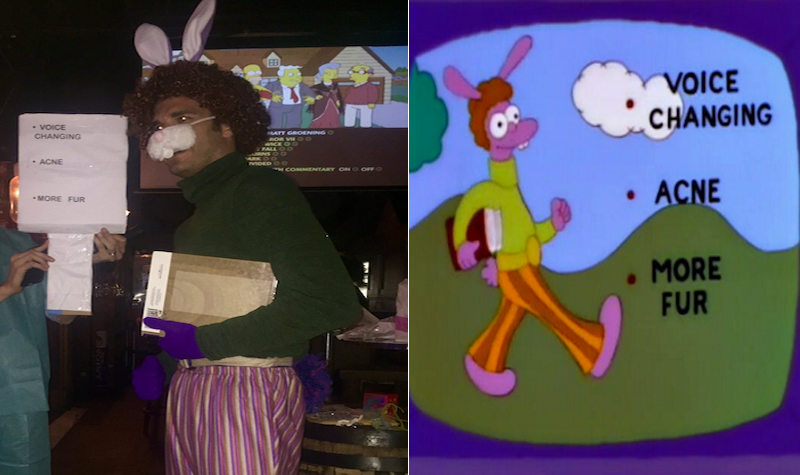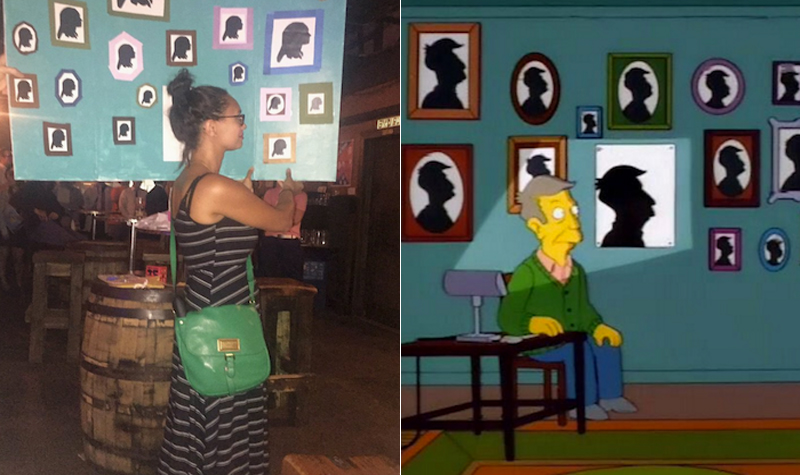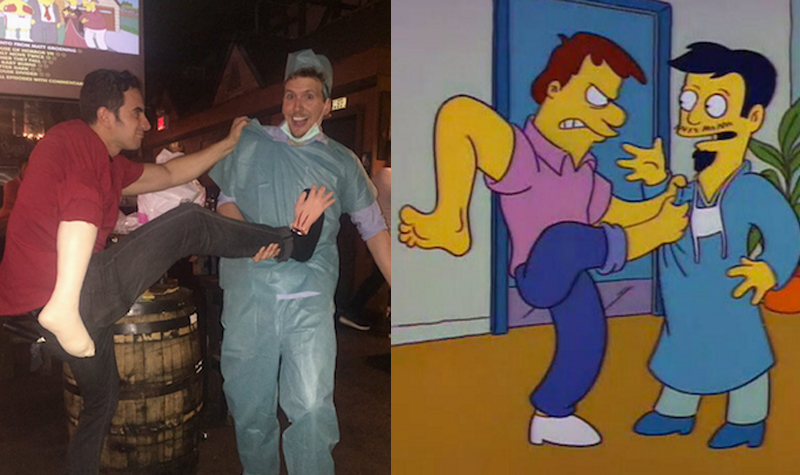 And finally the winner, Crunchy the Clown!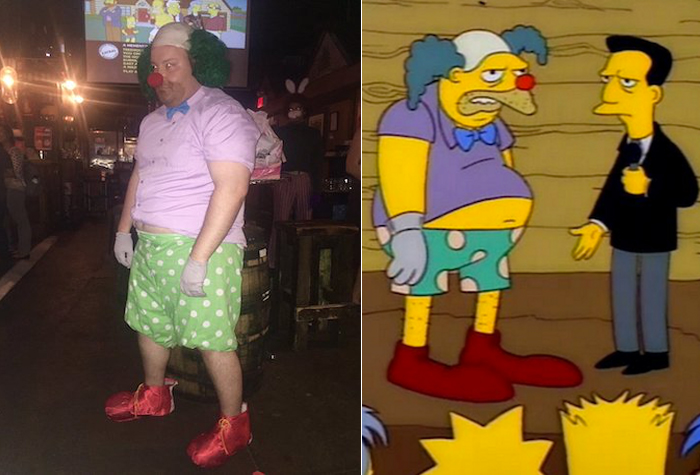 Check out the entire gallery here and marvel at the creativity, obscurity, and pure absurdity of some of these costumes. Feel free to borrow some ideas for any upcoming Halloween parties, but be prepared to explain yourself (in detail) for people who aren't as well versed in all things Springfield.
These fans sure know everything about The Simpsons,  even these little-known facts, but can they name all the times the show predicted the future? Do you think you can name all of these characters and the episodes of The Simpsons each appeared in? Give it a shot in the comments section.
[Photos via @DanOzzi & @WoohootriviaBK]
FOLLOW ODDEE ON FACEBOOK AND TWITTER.