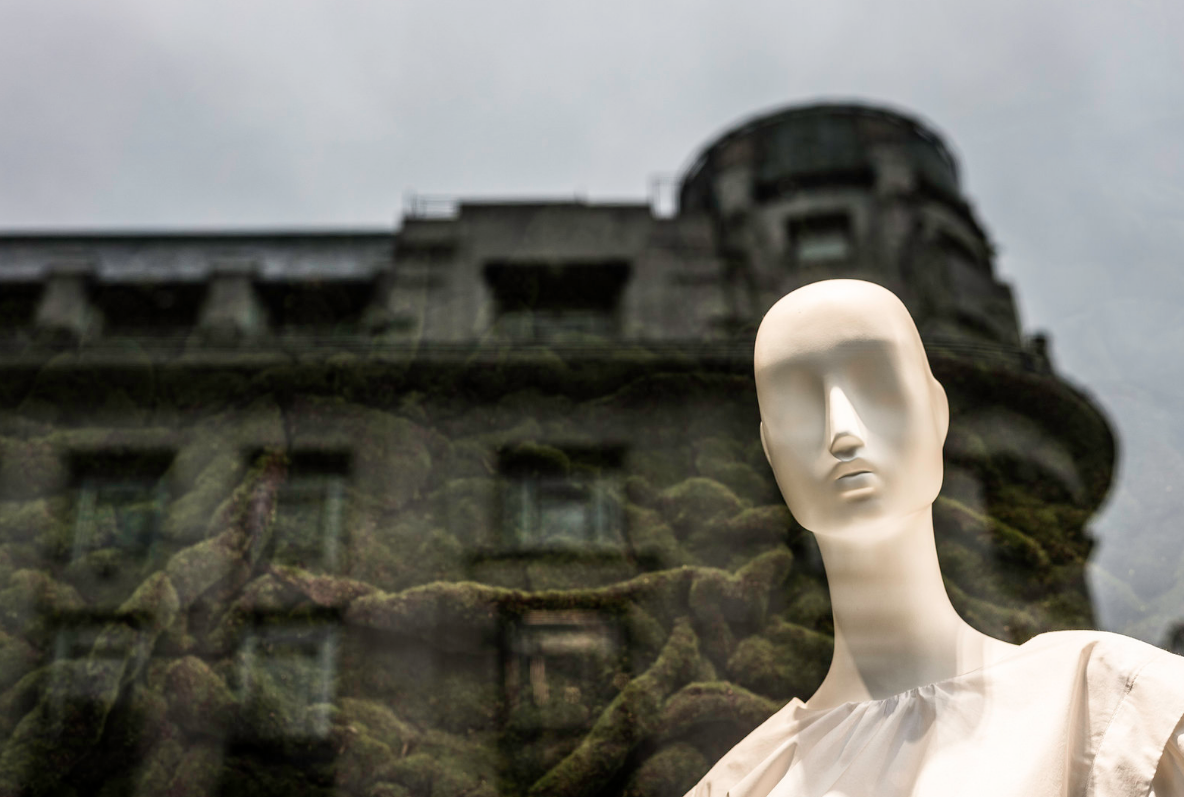 My name is SEIGAR, and I'm a photographer based in Tenerife, Spain.
I'm an English philologist, a high school teacher, and a curious photographer. I'm a fetishist for reflections, saturated colors, details and religious icons and I feels passion for pop culture that shows in his series.
I'm travel and an urban street photographer, and my aim as an artist is to tell tales with his camera and capture moments but trying to give them a new frame and perspective.
My most ambitious projects so far are my "Plastic People", a study on anthropology and sociology that focuses on the humanization of the mannequins he finds in the shop windows all over the world.
This set belongs to my most personal, serious and ambitious project so far. I try to give dignity and humanity to the plastic people around the world. As a street and travel photographer, I have had the chance to take photos of shop windows in many cities, and there I have found the inspiration for these images. They tell me tales and stories about life. They always show me their human substance. Every photo creates a fantasy. Their faces, looks, eyes, clothes, shadows, and reflections portray them as the modern society.
In this selection, we find these beautiful women surrounded by reflections of their cities. Reflections always help me to make complex photographs. I'm not afraid of complexity. I like getting richness. I don't try to follow conventional compositions. I keep loyal to my eye. If I need to break the rules to show an image, I do it. I feel my plastic people are free. There is even some chaos in the worlds I portray.
These ladies seem all to be feeling different emotions or sensations, such as confidence, arrogance, sadness, dreaming stare or challenging poses. Viewers can realize there is a human touch inside them. My intention is the humanization of mannequins found in shops. I feel the need to make them talk to the world. They all have a message to say. My visions are just the way they have to speak, working as a channel.
My visions have been influenced by pop culture. I'm attracted to the works of unique and strong artists. I guess they have deeply inspired me, even though you cannot see directly their prints in my photographs. What you can see is that I conceive art as a passion. I refer to artists such as the cinema makers like Pedro Almodóvar, Alfred Hitchcock, Robert Aldrich, Quentin Tarantino or Lars Von Trier. In the music and performance category, I feel devotion for the threesome Madonna, Michael Jackson, and Prince. Then, Frida Kahlo, Dalí, Picasso, and Warhol are the painters that obsess me. The best photographer in the world right now is Mister Martin Parr; I must confess "he is the one". All these artists share something in common; I will call it strong views.
I have been participating in exhibitions and been featured in international magazines with this project. My Plastic People have become an essential part of my street photography. I owe them the world. I would like to keep on traveling to find more characters for these tales. It's so inspiring when I get to a new city, town or a village; and I go around walking, looking for them, the reflections, the saturated colors, the buildings, and architecture behind them, the lights and shadows…It's exciting!
There is also a cultural aspect to them. They represent the people from the country they were taken. Their mood, clothes, body awareness issues or make up show the traditions, beliefs and even values from the places. I would like to end this short essay about them, stating the universal human quality of this project, because as I said before, they have become portraits of our modern society. There is an analogy with the human nature.
See all of my plastic people here and follow me on Instagram.
Do you have a fascinating job or hobby? We want to hear about. Tell us more here.
CHECK OUT OUR ARCHIVES FOR MORE ODD NEWS STORIES AND FOLLOW ODDEE ON FACEBOOK and TWITTER.