Parma, Ohio man builds a replica AT-AT walker in front of home
Structure stands over two stories tall
He claims it only took 'a few weekends'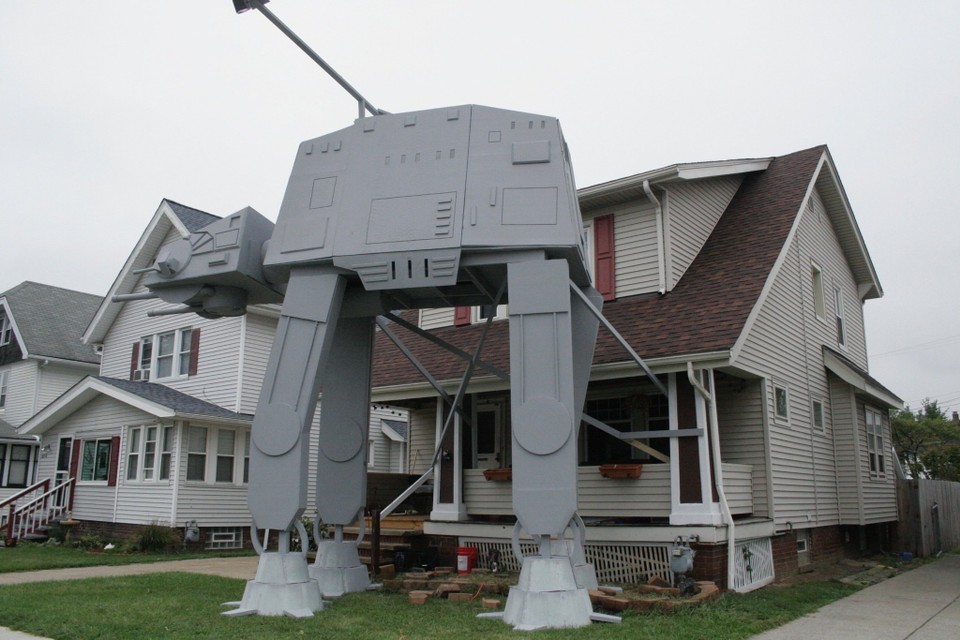 Here's the problem with being a superfan of anything. It comes with the pressure of constantly trying to prove you're THE BIGGEST fan. Maybe not to strangers but yourself.
This Star Wars fan from a Cleveland suburb wanted to show the world he loves the movies more than any other fan and he was willing to dedicate his entire front lawn, and countless hours, to prove he's the biggest fan in the land.
Nick Meyer of Parma, Ohio built a two-story replica of an AT-AT walker right out on his front lawn. Meyer constructed the 2-story tall walker using hard foam, wood, and plastic barrels. My guess was 1 million popsicle sticks.
"It was a weekend project," he told Cleveland.com. "We would tinker with it on the weekends."
How many weekends?!?!
Well, I guess it's all worth it to prove…
"One might think that Nick Meyer is an obsessive "Star Wars" maniac, but he said his fandom doesn't reach that level. While he said that he's seen all of the movies and enjoys them (especially the original trilogy from the '70s and '80s) he said he isn't a fanatic."
Wait, wuht? He did this just for fun? No bragging rights? No strutting around at the next Star Wars Super Fan Club: Parma Chapter.
"I just thought it would be neat to build a walker," he told the website. "It's something unique."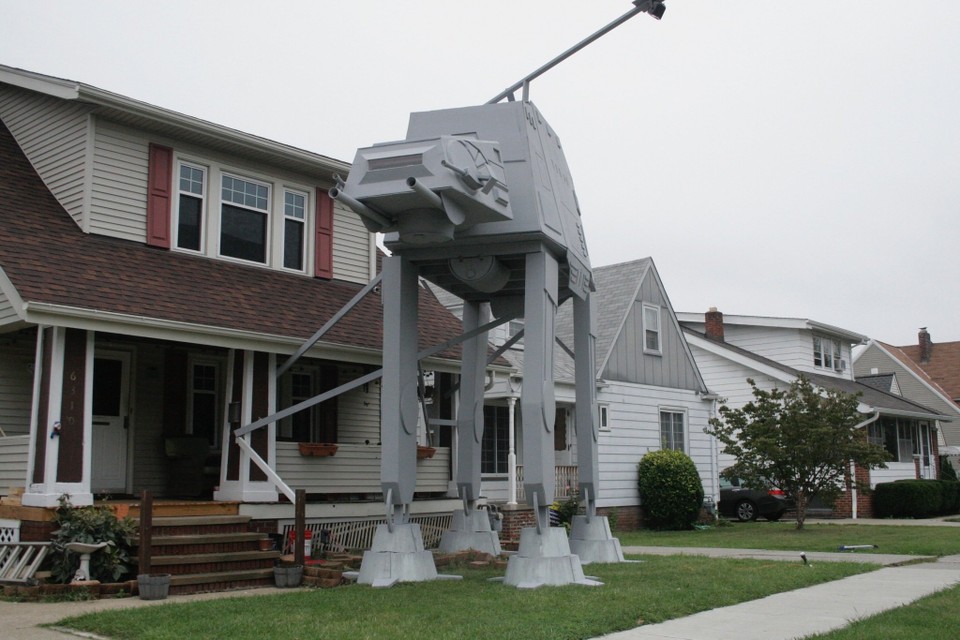 It turns out the Meyers are just huge fans of Halloween and every year they build a massive structure to celebrate the holiday. One year they constructed a pirate ship off the front porch, built a mausoleum the next year, and last year built a replica of the cabin from the original Friday the 13th movie.
Oh, so he's a Halloween super fan! Got it.
For more insane Halloween decorations, check out these front lawn decorations that sparked controversy or the worst Christmas decorations ever.
[via Cleveland.com]
FOLLOW ODDEE ON FACEBOOK AND TWITTER.