Outdoor sports happen during all seasons. You must purchase the appropriate clothing to stay comfortable and safe. If you remain enthusiastic to play outside throughout the year, you may need several special wardrobes. If your entire family gets involved, saving money becomes essential. You can find affordable sportswear by looking for sales and coupons. Online coupon codes work well for shoppers that like to browse online. Look for end of season clearance racks, as well. By using all of these options, you can enjoy the great outdoors without ruining your budget.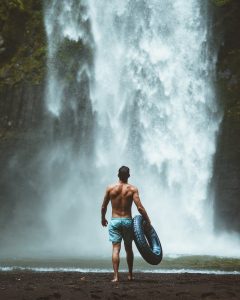 Soak Up Some Sun
When many people think of summer, they simply prepare to buy a new swimsuit. For summer sports, however, you need a lot more items in your wardrobe. Beach volleyball, for example, requires a lot more than a basic swimsuit. For women, the suit must have proper support and fit perfectly so it stays in place. 
Men also need a suit that fits well so they can focus on the game. These athletic suits often cost more than common beachwear. Look for Dicks sporting goods coupons to help you save on all the essentials for hanging out in the sun. Don't forget to add layers for different times of the day and to plan for inclement weather, as well. 
Bring on the Snow
Hanging out in the snow may seem like a winter wonderland, but you must protect your body from extreme cold. Consider purchasing a snowsuit if you plan to be skiing or snowboarding throughout the winter. Even those participating in casual sledding need a good pair of snow pants. 
You may find good sales at the end of the winter season on items you can use the following year. Parents with several children can pass clothes down to the younger ones as they grow, as well. Purchase a size larger for growing kids, as well. With all the layers, no one should have concerns about a little extra room in their jacket. 
Water Sports
If you want to try diving or surfing, you may need more than a simple swimsuit. Wetsuits can help you stay comfortable and control your body temperature for early morning adventures. They can also protect you from minor cuts and scrapes. Many stores have protective shirts that help prevent sunburn, as well. Take a look at seasonal sales and use  coupons to find these items at the best prices. You may get a much better price buying a few things during the off-season. 
Hiking and Biking
If you want to get moving outdoors for long periods of time, you need to think about the weather. You must layer for long hikes or bike rides. Look for shirts that absorb moisture for hot days, for example. You may also need something to block the wind on a brisk morning hike. 
Bikers need padded shorts to avoid soreness. Helmets remain a necessity for safety, and fitted clothing helps maintain better wind resistance. Even for warm climates, you may need several different clothing items for each day. Look online for sales on your favorite brands. You can also purchase several pieces of the same item if you find a good sale. Try out some store brands to help save money, as well. 
A tight budget shouldn't stop you from getting active in the beautiful outdoors. Go shopping near the end of each season to find closeout sales. You can also try outlet malls to find your favorite brands at lower prices. With online coupon code sites, you can find coupons for all your favorite stores in one place. Take the time to look for the best prices and discounts.