Artist travels around Los Angeles adding sad clown faces to junked items on curb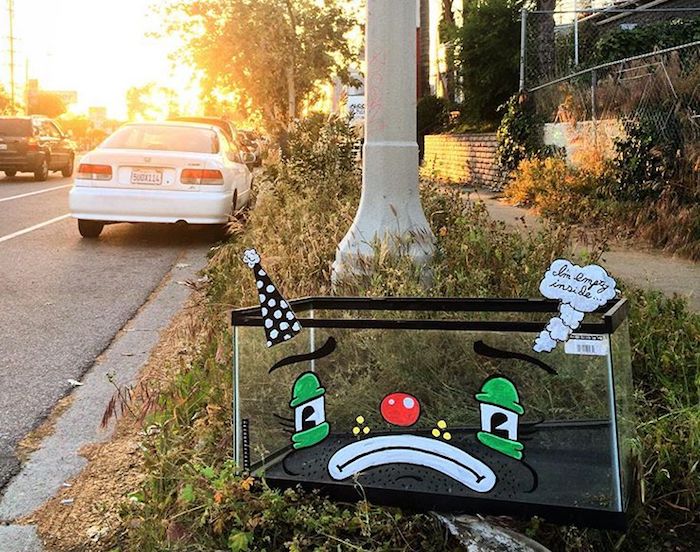 Remember that Ikea commercial about the discarded desk lamp? It was sad as hell. These sad clown faces aren't quite as depressing but it still makes a person feel bad about tossing away couches, suitcases, and television sets.
A street artist by the name Lonesome Town travels around Los Angeles painting sad clown faces on discarded objects left out for trash. He chronicles his work on Instagram.
Check some of his best, and saddest, pieces.
Now we know what it probably looked like when Pee Wee Herman finally moved out of the Playhouse.
CHECK OUT OUR ARCHIVES FOR MORE ODD NEWS STORIES AND FOLLOW ODDEE ON FACEBOOK and TWITTER.
Check Out These Crazy Movie And TV Show Theories…
http://players.brightcove.net/3662002698001/HJEzyBJ9W_default/index.html?videoId=5567890524001
Want to tell your strange story?
Tell us about it
and it could be featured on Oddee. You can remain fully anonymous.