British puzzle maker adds burning candles to brain teaser for another level of difficulty.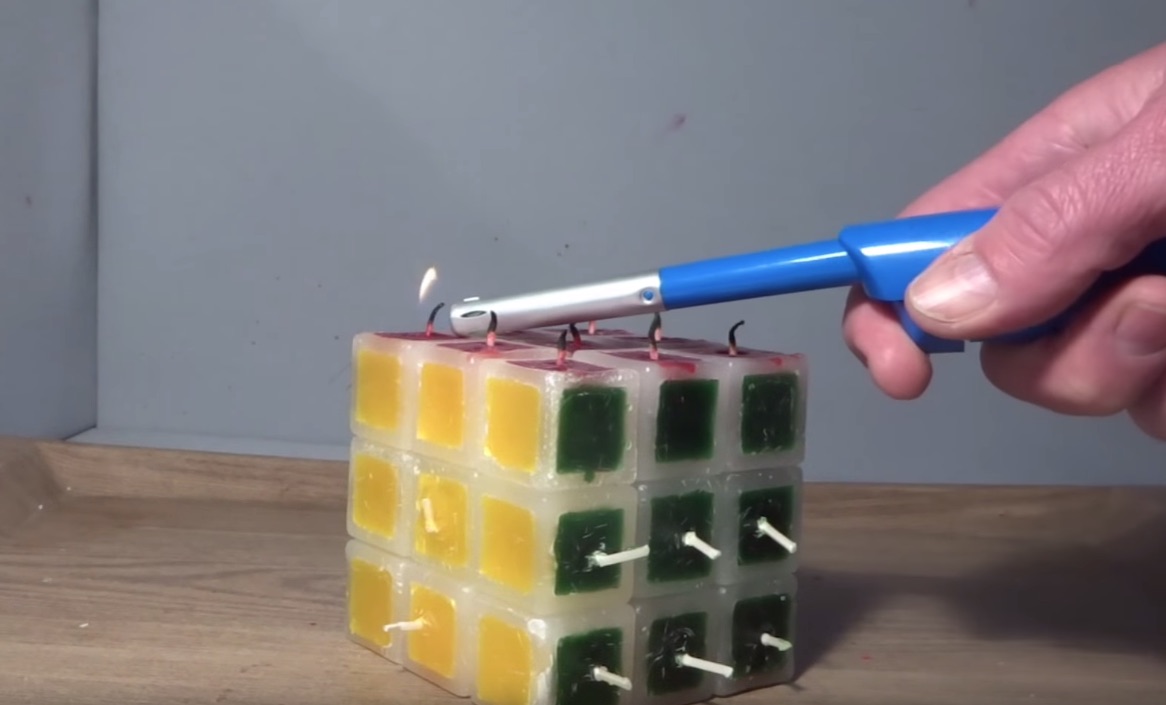 British puzzle maker Tony Fisher, creators of the world's largest and smallest Rubik's Cube puzzle, is back with another stunt. Fisher created a Rubik's Cube candle, lit the wicks, and solved the functioning cube while it was still burning.
Ouch! A CANDLE Rubik's Cube – Turning While Burning
Here are more videos from Tony that are just as fascinating.
Assembling the World's Smallest (old) 8mm Rubik's Cube
Completing the World's Largest Rubik's Cube
You can learn more about Tony and even buy some of his brainteasers on his official website.
Do you have a fascinating job or hobby? We want to hear about. Tell us more here.
CHECK OUT OUR ARCHIVES FOR MORE ODD NEWS STORIES AND FOLLOW ODDEE ON FACEBOOK and TWITTER.
Want to tell your strange story?
Tell us about it
and it could be featured on Oddee. You can remain fully anonymous.