Nathanael Caplinger hates shoveling so he decided to try another option for snow removal.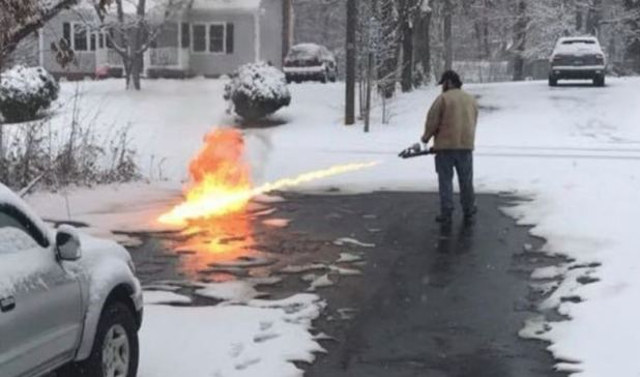 This is a short video of a Virginia man named Nathanael Caplinger using a flamethrower to melt the snow from his driveway.
Caplinger told ABC affiliate WSET he hates shoveling snow and saw an ad in a magazine about a blowtorch. So he bought it and cleared his driveway in seconds.
Fired up about snow removal. pic.twitter.com/fOrhVohCvE

— Will Stafford (@wx_will) January 18, 2018
If you're in the market for a flamethrower of your own, Elon Musk is taking orders.
CHECK OUT OUR ARCHIVES FOR MORE ODD NEWS STORIES AND FOLLOW ODDEE ON FACEBOOK and TWITTER.
Want to tell your strange story?
Tell us about it
and it could be featured on Oddee. You can remain fully anonymous.