A mother and her two daughters... But which witch is which?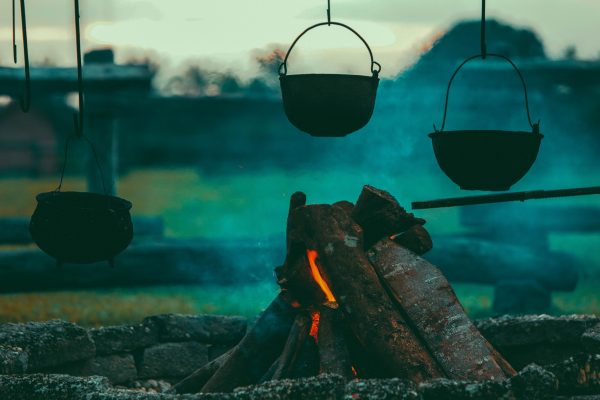 Ever wanted to know if magic was real? Well, a family of witches from Romania have found a way to show you, no matter where you are, that magic is real…
Magic Of The Internet
The family of witches has made a Facebook page dedicated to helping people with magic. This family makes love spells, casting curses, and many other special rituals. "Repeat after me! To be together with who I want" is part of one of the most popular ritual videos.
On Facebook where Vice posted the witches video, they teach you 'Casting Curses And Love Spells.' You can see the full video on YouTube. It was posted on October 31st, 2016 and has 2,228,141 views and 6,879 comments on YouTube. The witch's post videos to BroadlyTV, Twitter, Facebook, YouTube, and many others.
With the help of the internet, the witches have spread their magic to millions of people. A year after the video, Vice.com asked Mihaela Minca, who taught her daughter Cassandra Buzea the family craft, how she and her family liked living in California. From why they moved to the USA to how hexes works and how different magic is in the USA. You can see the whole interview on Vice.com.
Cassandra Buzea said that "a truly powerful witch can solve problems from a distance. It's not the phone or Facebook that is doing the magic. It's the words that we're saying, the rituals that we're doing and it's enough to look each other in the eye for the ritual to work." This is how they are spreading their custom, to their roughly 4,000 customers from Europe Asia and the US.
How Much Money Does A Witch Make?
They wouldn't say how much they earn. But it's said that tarot readings start at 50 euros ($56.11). With many of their special rituals, witch (get it? Witch, which? Never mind…) often had to do with love, health and money, they could run up to hundreds of dollars. The witches said that they have taken up politics by joining anti-corruption protests. Who knows, maybe we'll have a witch president…
So as you can see magic is real, at least if you can believe it to be. Visit their Facebook page to find a little magic of your own…