A Malaysian bakery created the adorably foul cake
The bakery owners claim they've done over 20 in the past year
Customers choose the cake based on 'shock value'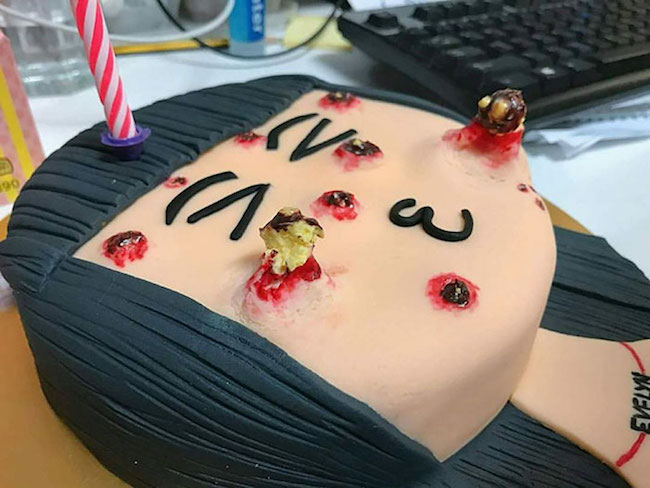 It's your party, and you can cry if you want to. You can also order a cake complete with popped pimples. Just don't expect people to ask why you're crying or eat any cake.
This probably delicious but too gross to eat cake is the creation of a Malaysian bakery named The Cakescape. The face is adorable, but the puss-oozing pimples are a little too much to handle.
Mashable contacted the bakery to ask "WTF?!? WHY?!?" but probably in a much nicer way. The bakery explained they have created a cake full of blackheads "about 20 times over the past year" and that orders keep increasing. Customers choose the confection "for its shock value" but I'm guessing it's to keep people from eating the dessert because who doesn't love a ton of leftover cake.
This cake is just another example of the odd fascination some people have with watching pimples pop. There are hundreds of videos dedicated to the disgusting procedure, and some videos have millions of hits.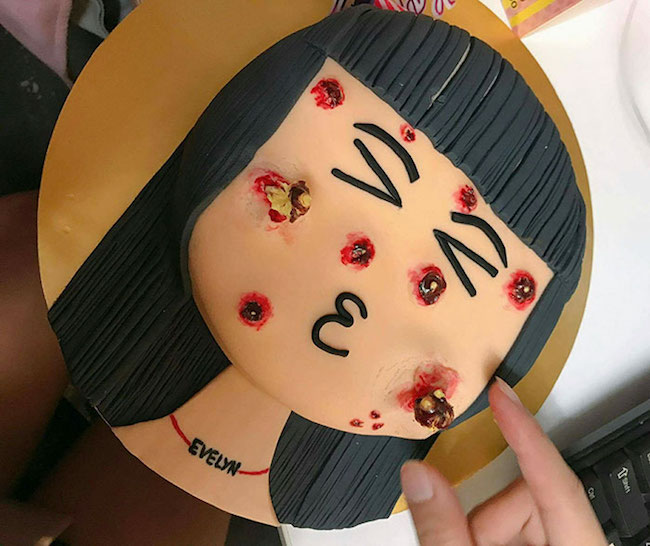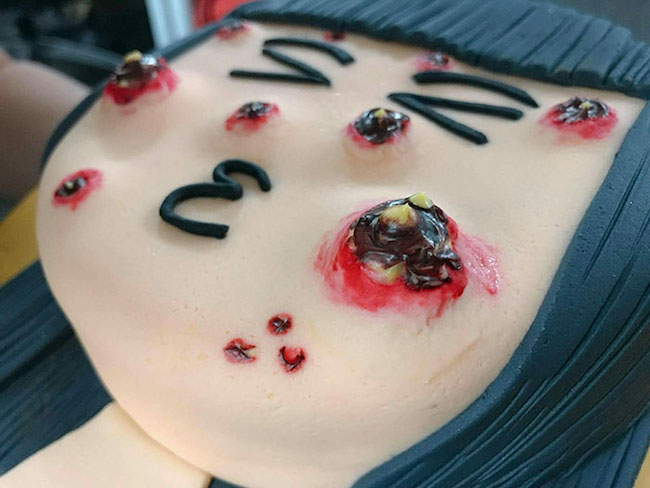 This article on Bustle explains the fascination and includes one of the most insane photos of an unpopped pimple in the history of the internet.
Bustle writes:
"Our fascination with watching the pus explosions of others seems to be due to a combination of neural dopamine and tension release, the lure of the forbidden, cultural ideas of disgust, and socially evolved concepts of grooming and intimacy."
Good thought, or maybe, and bear with me for a second…SOME PEOPLE ARE JUST FREAKS!!! I'd accept that answer too.
If you're in the market for a cake like this, you're going to have to live in Malaysian though I'm sure a bakery somewhere in the US would be willing to give it a shot.
Would you be willing to buy, or try, a pimple popping cake? Tell us in the comments!
[via Bored Panda]
FOLLOW ODDEE ON FACEBOOK AND TWITTER.