Keepin' it in the family, indeed.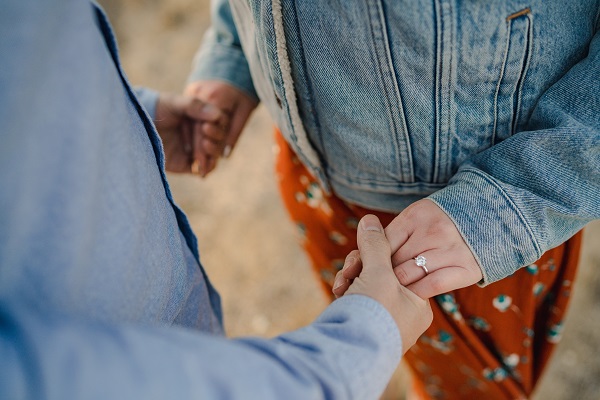 It's not unusual for someone to find out some family secret later in life. Long lost siblings aren't unheard of. But when the secret involves both your father and your husband… things get a little complicated. And gross.
The Worst Kind Of Secret…
Mrs. Valerie Spruill had heard all the rumors of her husband (the deceased Percy Sprill). They mirrored stories and rumors about her father. Nobody shared with her the whole truth while he was alive. The bits she heard didn't connect and didn't make sense until her uncle told her the truth. "It is devastating. It can destroy you, and it almost did," Mrs. Spruill told CNN.
Mrs. Spruill's Story
At three months old, Mrs. Spruill was sent to her grandparents, who she was told were her parents. When her mom would visit they told Mrs. Spruill that she was a family friend. She was told when she was about 8-or-9 about her mother, and she learned that her mother was a "night lady," as she called her. Her dad and mom met when her dad was only 15. Her mom told Mrs. Spruill that she wasn't around because it would have exposed the young Mrs. Spruill to the "unsavory things" that she worked with.
The Question That Mrs. Spruill Has Battled
The question that Mrs. Spruill said that she had been grappling with was: how? She first found out six years after her husbands death. "I don't know if he ever knew or not. That conversation didn't come up. I think if he did know, there was no way he could have told me," Mrs. Spruill said. She confirmed that he was her father with a DNA test, using hair from one of his hairbrushes.
What The Truth Did To Her
It hit her hard, emotionally and physically. Mrs. Spruill suffered two heart attacks, which kept her in the hospital for almost two weeks and was diagnosed with diabetes. She believes that it was all brought by the reveal of the family secret. "Pain and stress will kill. I had to release my stress. I'm just telling the story to release my pain." She is very religious and believes that God was the only thing that kept her alive in the hospital and that telling this story is why she's still alive.
What Did She Tell Her Children?
Her therapist advised her to tell her children. She has two children and eight grandchildren. "They are remarkable. They are handling it better than I am," Mrs. Spruill said two years after telling them. She told her grandchildren shortly after. "They have been so supportive. They are telling me they love me, telling me they will do whatever I need."
How She Got Her Story Out
Mrs. Spruill had been working on her story after retiring from Goodyear, where she worked at for 34 years.
"I thank God that he gave me a chance to live through all of this. It is nothing short of a miracle that I'm still here. I want people to know that they can survive something like this." She finally got her story published in 2012 when it went worldwide.