Carlos Muñoz Portal, 37, was found dead central Mexico
Muñoz Portal was scouting locations for the fourth season of the Netflix drama
His body and car were found riddled with bullets in a remote, crime-ridden area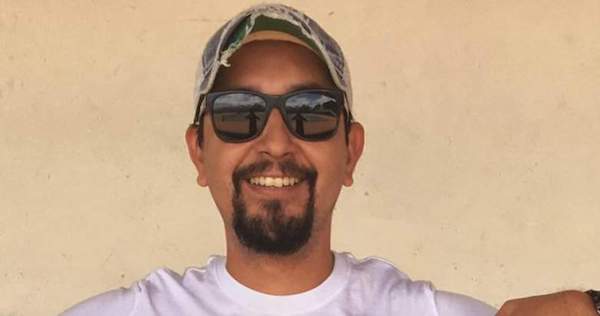 In possibly deadly irony, a scout for the Netflix series Narcos has been murdered while searching for locations for the fourth season of the acclaimed drama series about drug cartel violence in Central and Latin America.
Carlos Muñoz Portal, 37, was killed in a remote area near San Bartolo Actopan in the state of Mexico near the border of Hidalgo, a friend of the location manager told Spanish daily El Pais. His bullet-riddled body and car were found in an area which has one of the highest murder rates in all of Mexico. In July 2017, 182 homicides were reported in the densely populated state—that's a ratio of 12.2 for every 100,000 residents.
Police Are Seeking Leads In The Case
Authorities have yet to discover a motive and are having trouble piecing together the circumstances leading to his death, which had no witnesses due to the remote location of the murder. Officials said, "We do not know if he was in Hidalgo and from there they followed him or if he was in the state of Mexico and tried to flee towards Hidalgo." The friend told the Mexican newspaper that a stranger photographing the area likely raised the suspicions of locals. "Maybe they thought he was collecting information and they started tracking him."
Muñoz Portal worked for the Mexico City-based production company Redrum and has credits on high-profile films and television shows including Sicario, Spectre, Fast & Furious and Apocalypto.
What It  May Mean For The Future Of The Show's Production
Netflix issued the following statement regarding the murder:  "We are aware of the passing of Carlos Muñoz Portal, a well-respected location scout, and send our condolences to his family. The facts surrounding his death are still unknown as authorities continue to investigate."
Netflix has yet to comment, however, on how it will affect the show's production, but they may pull up stakes. Narcos is not the first production chased from the country by the threat of violence. In 2009, the producers of Queen of the South—a film about the wife of a Mexican drug smuggler starring Eva Mendes, Josh Hartnett, and Sir Ben Kingsley—were forced to abandon filming in Mexico's Sinaloa province after receiving death threats.
FOLLOW ODDEE ON FACEBOOK AND TWITTER.