And he goes one step further and stages a home invasion robbery in an attempt to cover up his $740 theft.
This story has no happy ending, though it's not doubt that he wished it did. This Oregon Dad has admitted to stealing his daughter's Girl Scout Cookie money so that he had the funds to pay for an erotic massage.
Brian Couture, 40, has pleaded guilty to initiating a false report. He has since been put on probation, given a fine of $100, and has been ordered to perform 80 hours of community service. He also has to repay what he stole.
In March, Couture called 911 to report that someone had broken into his home, entering through a sliding glass door, and that they fought before the robber was able to flee. Police found his home ransacked and spotted with blood.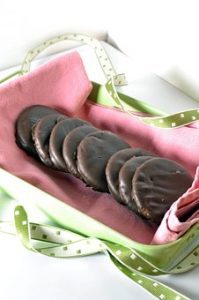 Couture told police that the assailant had stole $740 of his daughter's Girl Scout Cookie money from a jar. Later, investigators "spotted inconsistencies" in his story and the case crumbled, according to the DA.
"Couture told police that he stole the money from his daughter to pay for an erotic massage and faked the robbery when he realized he couldn't explain the missing funds," the DA's statement read. The blood found in the house was "almost certainly" Couture's, stated the prosecutor.
The Girl Scouts group is working with prosecutors to recover the money. See, no happy ending.
Want to tell your strange story?
Tell us about it
and it could be featured on Oddee. You can remain fully anonymous.