The ever popular and short-lived Popeyes Chicken Sandwich is coming back, and it may not be soon enough.
Everyone and their brother loved the Popeyes Chicken Sandwich. When it came out, people went wild for the item, filling the restaurant chain and lining up outside drive-thru's with cars spilling over into the streets.
Everyone loved it, wanted it, and some would even kill for it, literally.
There was a man that was stabbed in Maryland over the popular sandwich. Prince George's Police Department stated that the 28-year-old man, who has not been identified, was fatally stabbed at the restaurant in the city of Oxon Hill, outside of Washington D.C.
The fight began after someone cut in line according to spokeswoman Jennifer Donelan. "For you to get that angry over anything — for that type of anger to develop into this type of violence, again is a very sad and tragic day," Donelan said.
The fight started inside the restaurant but later moved outside, according to Donelan. After the stabbing, the man was rushed to the hospital where he later died.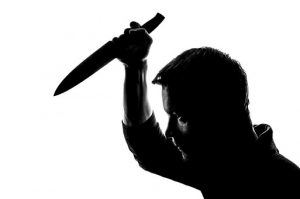 No suspect has been identified.
The sandwich began selling again after 2 months of being taken off the menu. It was first introduced in August and sold out in just two weeks due to its popularity.
The popularity was said to be prompted by a viral feud with another popular chicken chain, Chick-fil-A. this wasn't the only angry situation that came from the shortage of the Popeyes Chicken Sandwich.
Workers at a franchise located in Texas were threatened over the summer when there wasn't enough of the sandwiches to go around. And yet another filed a lawsuit against one of the franchise's in Tennessee claiming, "deceptive business practices."
"We do not yet know whether this was the result of a dispute over one of our products or something unrelated, but there is no reason for someone to lose their life on a Monday night in a parking lot," Popeyes said in a statement. "Our thoughts are with the victim's family and friends and we are fully cooperating with local authorities."
Want to tell your strange story?
Tell us about it
and it could be featured on Oddee. You can remain fully anonymous.