Vernon Barrett Jr. chased his terrified daughter around neighborhood wearing creepy clown mask
He said he was trying to discipline her for her behavioral issues
His neighbor fired a gun after the little girl ran into his apartment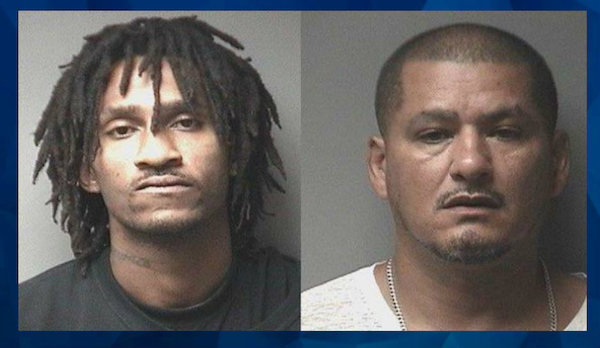 Vernon Barrett Jr. won't be winning any father of the year awards—what he has done, instead, is ensure his 6-year-old daughter will need years of therapy to quell her coulrophobia.
The Youngstown, Ohio man tried to discipline the little girl by chasing her around in a clown mask. She ran screaming into a stranger's apartment, which prompted that neighbor, who is obviously no fan of clowns himself, to fire a gun into the air.
A Terrified Child Seeks Help From Neighbors
At first, when the little girl ran out of the apartment, she saw a nearby female stranger's car and jumped inside. She told the woman a clown was chasing her, and he immediately appeared and pulled her out of the car. Unsure of what was happening, the woman called 911.
The child got away from Barrett again and ran into the adjacent apartment of 48-year-old Dion Santiago. According to police, "Santiago turned off the lights and looked out his apartment window. He observed Barrett standing outside of the building with a clown mask on. [Santiago] grabbed his firearm and fired a shot out of his window."
Officers Arrive To Chaos
When officers finally arrived, Santiago and Barrett were yelling at each other—the former still standing at his window and the latter still wearing a clown mask—and the girl remained too afraid to come out.
She eventually emerged after a woman in Santiago's apartment escorted her out. Police then had to physically separate Barrett and Santiago and call for backup because the two men were getting into a heated argument, with Barrett insisting that Santiago had fired his gun at him.
The errant dad said the clown mask was a prank that got out of hand and he didn't know how else to discipline his daughter as she was having behavioral issues at school and home. Recently, the little girl's mother had gone to jail for stepping on her and breaking her ribs.
Barrett was charged with child endangerment and inducing panic; Santiago was charged with using weapons while intoxicated. Both were released and are scheduled to appear in court. The child was placed in the custody of Barrett's girlfriend while he was detained.
FOLLOW ODDEE ON FACEBOOK AND TWITTER.