Modesto student Jackson Riley has been accused of making terrorists threats by Great Valley Charter School administrators
The little boy pretended to have a bomb in his backpack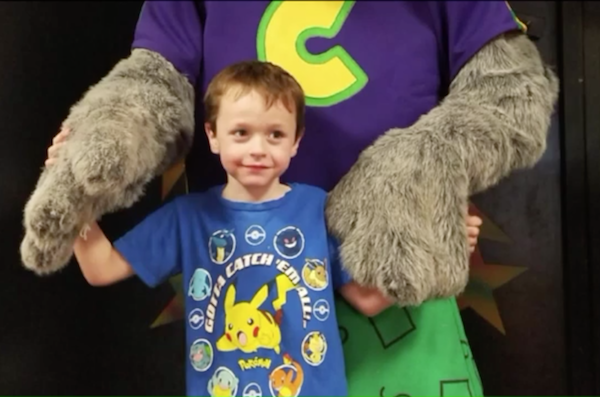 Five-year-old Jackson Riley was suspended from Great Valley Academy public charter school in Modesto, California for making what school administrators say are "terrorist threats." His parents, however, say he was only "pretend playing" and want the disciplinary action struck from his permanent record.
At school last week, Jackson refused to remove his backpack, telling a teacher there was a bomb in it that would explode if he took it off. His mother, Michelle Riley, says that the little boy meant no harm. "He said he couldn't take his backpack off because it would explode, meaning he doesn't want anybody to get hurt, so I mean, granted, it's all in the world of pretend-play, and we're talking about an imaginary bomb. But where was the threat? We still haven't really received a clear answer to that. He was sent home, and he understands you can't say 'bomb' at school. But he really doesn't understand what the threat is," Michelle said.
Ian, Jackson's dad, reported that the school initially sent a letter saying the child was suspended for his intent to "intentionally engage in harassment, threats or intimidation." He contacted administrators and pointed out that school code regarding this type of issue applied only to fourth- through 12th-graders. The school agreed and sent a second letter to apply a code about making terrorist threats, which apparently has no age limit.
Ian concurs with Michelle, saying that Jackson doesn't fully understand the ramifications of his actions. "He's 5. He has an imagination. We just want what's right is right, and what's right in this instance is for our child to not have a permanent mark on his record because of this."
Great Valley Academy is not yet commenting on Jackson's Riley's case but has issued a statement saying it takes student safety and discipline very seriously.