Talk about an innovative tiny house.
This car house was constructed by innovator Terry Gonzalez of the Austin-area. It's a mobile home in the literal sense, but not what you'd normally think of.
Made by himself, Gonzalez's home sits on top of his sedan. He shared his story while parked at the corner of Barton Springs Road and Lamar Boulevard.
"How I ever thought of this I'll never know, until I saw that metal frame sitting over there, and I said to myself 'that looks like that will fit on top of my car,'" Gonzalez said.
According to him, he built this house out of necessity, so his furry family like his dog Oliver, could have room to lay down inside the vehicle. They've lived in this home for years now but Gonzalez says it's still a work in progress.
The next thing he wants to do is add a skylight to his car house.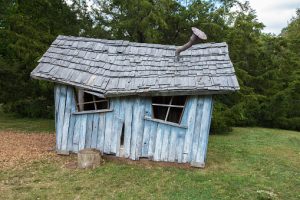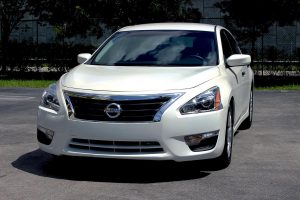 Of course his car house has gotten attention on the streets of Austin, and on social media. He says he appreciates the support, but that most don't know the reason behind it.
The Austin housing market is soaring, like many other areas around the country, but the car house is actually a product of creativity and survival after he lists numerous personal benefits.
"Truth be known it's all pallets, and it's leftover pallets from a Circle K sign," Gonzalez said. "The chandeliers I might add are a recent addition, and everything is functional."
His previous home was being remodeled while he lived in his car house but when his standing home caught on fire, he lost it all. He claims family of the new owners set the house ablaze.
After losing the house, Gonzalez says that his truck and trailer were towed and disposed of. He was unable to get his things out, including thousands of dollars in tools.
His now famous car house is the positive results of hard times. Support of Austin locals helps, and he is especially thankful for the Travis County authorities who pull him over to compliment his living situation, not to give him a citation.
"I just would have never thought that I'd have this moment right here to be able to thank everyone personally," Gonzalez said. "Austin- thank you so much, you've brought this to life in a way I could've never imagined."
He isn't trying to leave Austin anytime soon but he never leaves his 'place,' in one place, for too long.