We're lucky this nutcase only managed to injure three people.
Look, we get it — it sucks when your flight gets canceled. You might have to reschedule everything from hotel bookings to seeing family and friends or even cancel your entire trip.
You still shouldn't steal and crash several cars in a fit of rage, though.
But that's what a Colorado man is accused of doing. According to police reports, he went completely batshit at the Salt Lake City International Airport after being told his flight back home to Colorado was canceled.
Over the next hour or so, the upset man went on a rampage. He carjacked two vehicles, attempted to steal two others, and crashed into several other cars as he escaped from the police.
The carjacking spree left multiple people injured, but fortunately, none have been reported to be life-threatening. The man has been arrested and stands accused of a rather hilariously long list of violations.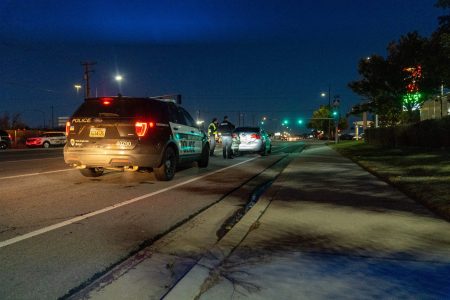 Not Taking the Bad News Well
The incident happened early on November 4. The eventful morning began around 5 a.m. when the Salt Lake City Police Department's (SLCPD) Airport Division received a call about an irate traveler.
According to a police report, a 20-year-old man — later identified as John Joseph Thomas Green — has become upset after being told his flight to Denver, Colorado, had been canceled. He grew even more outraged after the ticket counter staff told him that there were no tickets available for other same-day flights.
As the SLCPD officers were heading to the counter, they got another call. Green had left the scene — but the situation wasn't resolved.
"As our officers were heading to the scene, they learned that the passenger had actually left the area and had carjacked someone at the airport," SLCPD spokesman Brent Weisberg told KSL.
The Rampage Begins
According to the SLCPD, Green headed from the ticket counter outside to the airport's passenger pick-up area. There, he discovered an occupied SUV, forced the driver out of the car, and took off. The driver sustained no injuries in the carjacking.
Green drove his stolen vehicle away from the airport to the area around 900 West-2100 South, where he collided with a small silver car. He did a U-turn and continued driving — only to crash into a white BMW SUV.
The collision rendered the BMW immobile, but Green wasn't aware of that. He hopped out of his stolen vehicle and tried to pull the BMW's female driver out of her seat.
Fortunately, she was buckled in tight and fought back fiercely, forcing Green away. He then got back into the first vehicle he allegedly stole and headed east on 2100 South toward South Salt Lake.
After some time, he collided with yet another vehicle and crashed into a building. He reportedly got out of the car and stole a new vehicle, a Dodge Durango.
Green put the pedal to the metal and zoomed off to the I-80.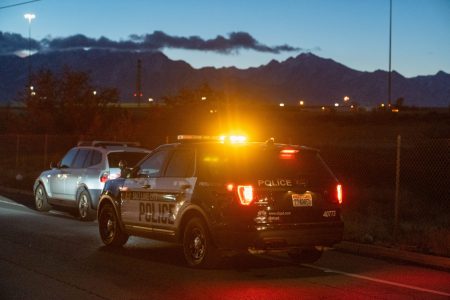 Threats of Violence
Once on the Interstate, Green began imitating the ball of a pinball machine. He hit five other vehicles as he raced down the road until his vehicle broke down.
Two Summit County Sheriff's Office deputies spotted Green and immediately intervened. As they investigated one of the crashes, Green tried and failed to steal a new car.
The deputies reportedly spotted green chucking rocks at passing cars in an attempt to force them to stop. The driver of one vehicle, a Toyota Tacoma, reportedly came to a halt due to the rocks.
"[Green] approached him and stated that he was going to kill the driver. The suspect got into a physical altercation with the driver, then proceeded to enter the pickup through the driver door," said Weisberg.
However, the car's owner had taken the keys with him as he escaped, preventing Green from driving off. And that was the end of Green's rampage.
The two sheriff's deputies pulled him out of the Toyota and safely took him into custody around 6:15 a.m. According to police, Green managed to send four people — including himself — to the hospital.
One Man, Many Drugs
As the deputies arrested him, Green allegedly told them that he was hopped up on an impressive cocktail of drugs. A police affidavit notes that Green confessed to taking cocaine, methamphetamines, and PCP.
After he was taken to Park City Medical Center for inspection, he seemed to become incoherent and started talking nonsense to himself.
"Green had delayed motor functions and had a 1,000-yard stare. Green had difficulty following simple instructions and struggled to answer basic questions," the police reported.
He has been booked into the Summit County Jail for investigation. Green is facing charges of aggravated robbery, DUI, aggravated assault, threat of violence, driving a stolen vehicle, reckless driving, and failure to remain at the scene of an accident — among other potential charges.