Cybersecurity and privacy are only becoming more important, in today's hyper-digital world...
Data privacy has become a major issue, with many companies starting to offer higher security so that clients/users/consumers can feel safe on their platforms. However, modern consumers feel that protecting themselves from different corporations is also equally important, and this has triggered a number of trends emerging that might continue in 2022. Following the latest news and trends in matter of data privacy can be useful because of the fact that this is the sort of thing that could hypothetically end up making it clearer where things will go.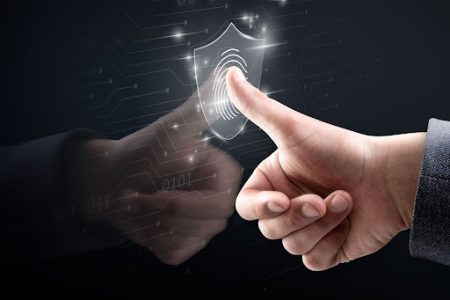 We no longer rely on the internet just for entertainment or social interaction. Global connectivity reinforces the most basic functions of our culture, such as banking, government services, and logistics. Consumers order food delivery instead of going to brick-and-mortar shops, meetings and conferences take place on online conferencing platforms, and remote work is gaining widespread acceptance in a number of industries.
All these developments have consequences for privacy. This, however, isn't necessarily a bad thing as long as businesses focus massively on their customer's experience and safety. We've seen governments pushing for easier identification of internet users to battle cybercrime, as well as citizens concerned with surveillance capitalism and a lack of anonymity. Now, as we look back at 2021, we can all agree that it was a big year for data privacy. From the three-year anniversary of the GDPR going into effect to Apple giving their users more control over the app and Google removing third-party cookies, 2021 and all its transformations left its mark on our personal data.
While we hope 2022 will be a better year on many fronts, we do not think the privacy trends will reverse. Here are some trends that, we believe, will shape the privacy landscape in the new year.
1. Individuals Will Demand More Control Over Their Data
This trend is here to stay. Consumers are increasingly aware of the need to safeguard their personal information, and in 2022 we're expecting a high demand for reliable data privacy practices from the public. Even if there's no regulation to protect them, people will opt for services and brands that are transparent and responsive regarding their personal information.
On the flip side, businesses can use this to their own advantage. Those looking to upgrade their brand reputation can make it easier for consumers to access or delete their data, even if no law requires them to do so. To put it simply; By simply honoring users' requests, businesses and brands of all sizes can increase their brand trust and loyalty.
In today's all tech-environment, user experience, and brand reputation exceed any compliance forms as modern consumers are seeking brands who they feel they can trust and are doing the right thing. There's a chance your users may ask for data erasure and data access from time to time, and that's perfectly fine.
2. Encryption Technology Will Provide Data Security
In 2022 we're expecting a number of regulated industries to adopt encryption technology as a part of their data protection policies.
More organizations will adopt encryption once they realize that encrypted data is perfectly useless for cybercriminals and that it's a practical way to solve many issues surrounding data privacy. That's especially true as more organizations must wrestle with regulations such as GDPR, which specifically demands organizations to implement encryption technologies to protect users 'data and reduce the risk associated with data transfers.
The latest encryption tech, such as encryption-as-a-service (EaaS), will make encryption far more available to more organizations. It will enable services and businesses that are massively reliant on data to freely access and use their data without having to reveal their data content or encryption keys to anyone, which reinforces their data security status. As more data shifts to the cloud, a major cybersecurity point for encryption technology is that businesses do not always have to reveal their decryption keys, which cloud service providers typically require.
3. Data Masking Through Anonymization
Anonymization is the method of removing personal identifiers, both direct and indirect, that may lead to an individual being identified.
The goal is to ensure the privacy of a user's information and reduce the risk of information leaks when data is moving across boundaries. For instance, medical researchers and healthcare professionals examining data on the prevalence of a disease among a certain population would benefit from data anonymization.
Online retails aren't excluded from this either. Marketers often seek to improve when and how they reach their audience via online ads, mail, social media, and their website. Yet, to do that, online retailers use insights gained from consumer data to meet the increasing need for a personalized experience and refine their services. The growing need for anonymization will change this as they can leverage data for marketing purposes while remaining compliant.
4. Digital Footprints at an All-Time High
For both consumers and organizations, the digital footprint is growing larger and larger. Businesses that don't keep track of where they store consumers 'personal data will face challenges in the future. As the number of data breaches continues to flood our news feeds, 2022, it will be decisive for both consumers and companies to maintain a lean digital footprint.
How can businesses use this to their advantage? By mapping all their data sources. And, believe it or not, it's easier than it sounds. Today there are solutions that substitute, say, team interviews with an automatic and seamless process. It works by scanning the services that the business's employees have signed up for and gave data to, which provides an accurate image of your organization's digital footprint.