Everyone loves candy! But you might think twice about these delicious treats! Some are expensive, some are just gross, but all of them are edible!
1

Scorpion Suckers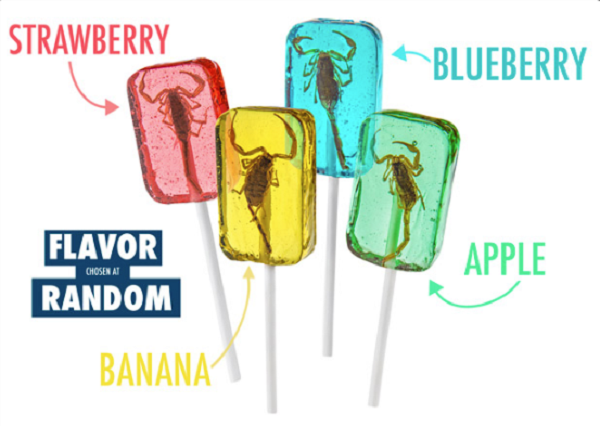 That's exactly right, there are real scorpions in these suckers. Don't worry though, they're completely safe to eat. The stingers have been removed, as well as the venom.
2

Bacon & Pickle Flavored Gumballs - Respectively
You can get these tasty (though they probably don't help your breath) treats at on Amazon. While the bacon gum is in stock, the pickle gum is currently out of stock. Shows how many people love pickles, right? But don't fret, there are still pickle mints (URL below!).
3

Toilet Bowl Candy - Moko Moko Mokoletto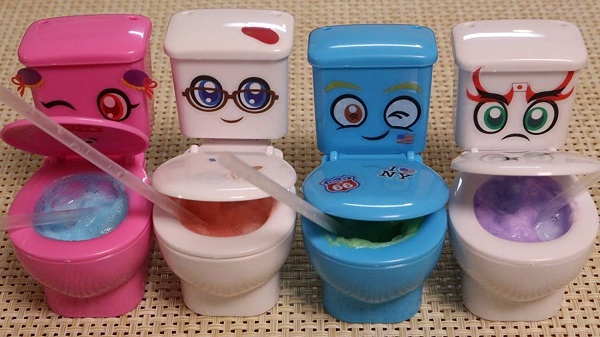 The Moko Moko Mokoletto, a.k.a the toilet bowel candy, is completely sanitary, but just plain weird. You make a little toilet, then pour the "special" powder inside and cover it with water. The ingredients then mix together and you drink it with a straw. You can buy these on Amazon as well!
4

Mushroom Chocolates - And More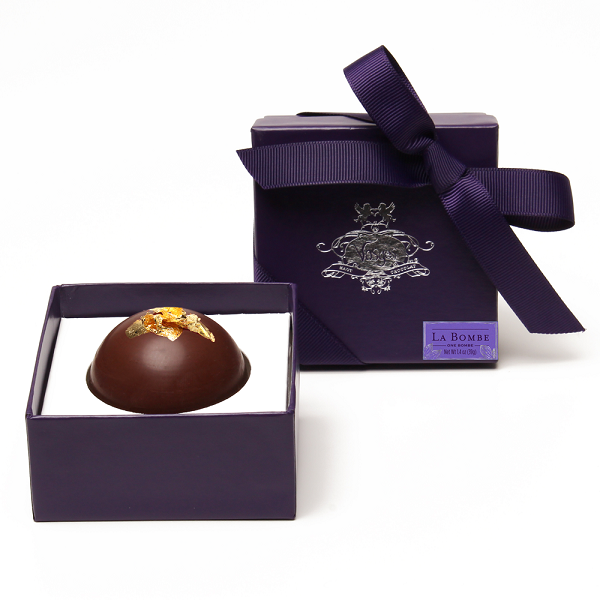 This company makes different types of chocolate. Some ingredients are more normal like bacon or smoked salt. Others are more exotic like ginger, mushroom, wasabi, rose petals and more.
5

Gummy Snakes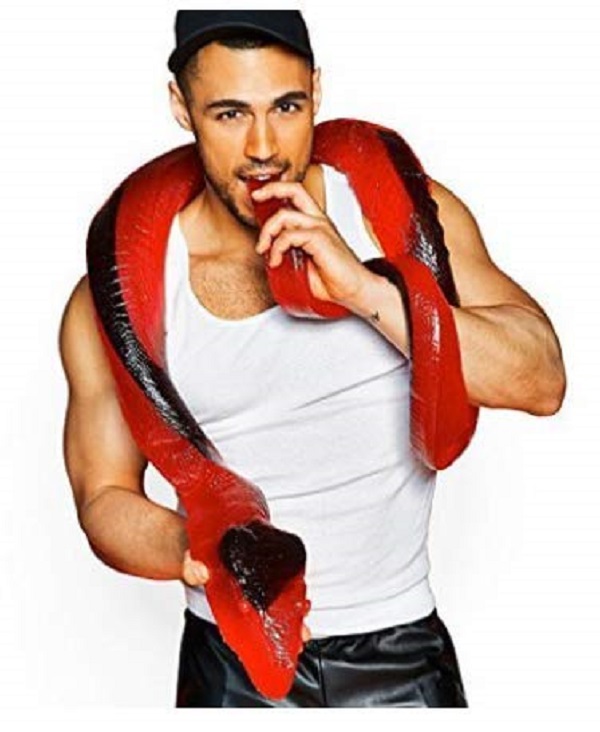 Everyone likes gummy worms, right? Well, for those who love them here is the perfect treat... Gummy SNAKES! At about 96 inches and 26 pounds, this is one candy that should last a while. For the low, low price of $125.99 (!), $4.85 per pound, this has been quite the sensation. There's only one left, so hurry!
6

Sweet, Edible Diamonds

This new sensation is fashionable, beautiful and of course, edible! Make your new ring with your own edible diamond. Made as close to lifelike as possible, this tasty treat is priced about $35. Visit Ameya Eltaro, however... Her site is in Japanese, so, fair warning. "A candy based on the "brilliant cut" that creates the ideal brilliance of diamonds. It is characterized by a beautiful glow by a delicate cut."
7

Lightning Bug Gummies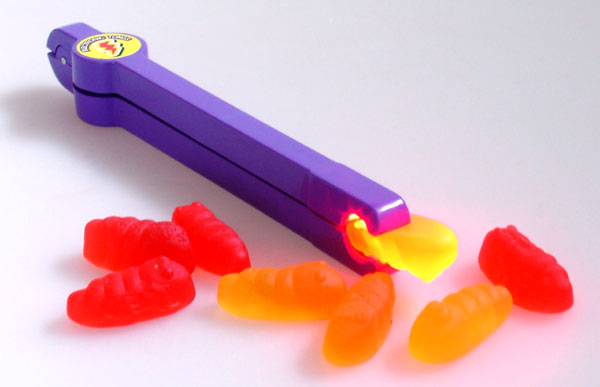 If you live in the country you might have caught lightning bugs as a kid. Now you (or your kids!) can have tons of fun with the gummy lightning bugs. The bugs come with tweezers with LED lights on the ends. When the ends get to close, they light up! Slimy yet satisfying!