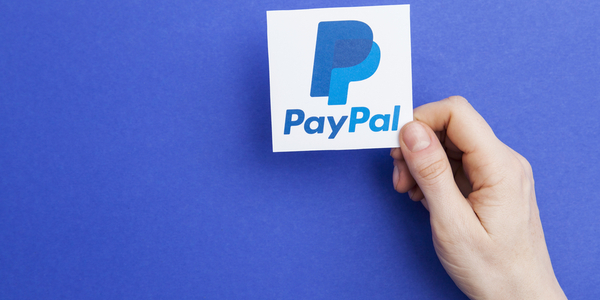 PayPal is the King of Payments, How Did They Get There?
If you have spent time on the internet (and who hasn't in this day and age?) and made a payment via an online portal, you've probably done so via PayPal. It has been among the mainstays of e-commerce payment platforms for a prolonged period and appears to be standing the test of time, too. Here, we look at several facts about this internet behemoth.
How PayPal Got to Their Initial Public Offering
PayPal wasn't a slow burner. Instead, it became really popular from its very beginnings. It gained traction by using referrals and payments one wouldn't consider overly pricey when users first started to sign up for the service.
At the very start, PayPal grew at a rapid rate. There have been plateaus since, but generally it's still on the up. In the year 2000 alone, which indeed is a while back, their bases of users catapulted from one million to five times as many. This hefty growth prompted PayPal to list itself publicly in February 2002. And the company has never really looked back.
Musk and Men Made it Happen in Silicon Valley
All hail Elon Musk and his quartet of cohorts Max Levchin, Ken Howery, Luke Nosek and Peter Thiel. They were at the fore of PayPal when Confinity Inc and X.com merged. The merger effectively made what we know today as PayPal. Thiel, Howery and Nosek, in particular, also helped fund Facebook via their Founders Fund company.
They also had a hand in the investment opportunities around Yelp, LinkedIn, SpaceX, Spotify and Airbnb. Musk, of course, is the face of Tesla. His electric car company is a big player in the sustainable energy space. Musk is a smoother operator in Silicon Valley and surrounds, but owes a lot to the support of Levchin, Nosek and the rest.
The Many Uses for PayPal
PayPal are proud of their peer-to-peer service, which obviously allows friends to pay each other for whatever exchange was remunerated. In this day and age of the ever-increasing popularity of cryptocurrencies, PayPal can also be used to buy bitcoin. Obviously, there is the donation (PayPal's Giving Fund) and company payment options, too.
And then in the iGaming world, there's payment options like PayPal, which is particularly popular with sports betting in Australia and all over the world for deposits and withdrawals. This can save the customer the inconvenience of having to make electronic fund transfers or using their credit card to fund their accounts. PayPal can also be used to pay for goods on Amazon and Ebay.
The Fresh, Blue Face of PayPal
The PayPal logo you know today isn't what first appeared back at its start. The logo has undergone a couple of changes over the years. What remained has been met with praise and criticism, and what has been introduced has yielded the same mixed responses.
Nowadays, the logo has a cleaner typeface than previously and bigger spacing between the letters. In short, it's more contemporary, attractive and ultimately most memorable. Customers certainly associate the brand with pleasurable e-commerce transactions and a lot of that has to do with great service and the cool, calm and collection of the blue and white colors. The current version has been around since 2014, so it's arguably time for another update.
Safety First
Goodness knows safety is always a concern when transacting with money for businesses that are trying to increase their customer base. PayPal has plenty of anti-phishing measures and implementations that guard against hacking.
They are renowned for this, ensuring to take the safety of their customers entirely seriously. It's this sort of trust factor, which has been gathered over plenty of years and transactions, that has them ahead of their competition and contemporaries.