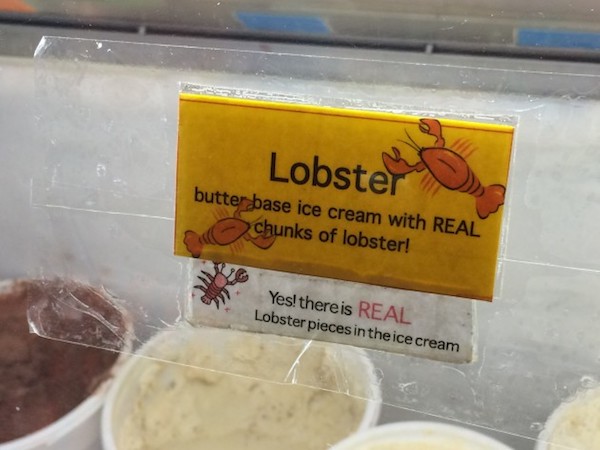 Ice cream is more than just dessert—it's nostalgia. The mere mention of the frozen treat transports people back to a time in life when summer days seemed to last forever. All of the flavors of our childhood are forever etched in our minds like a permanent, but welcome, brain freeze.
Somewhere down the line, people grew tired the same old, same old and pined for something a little more exotic on their cones. As a result, extra blend-ins like baklava, curry, and lobster are now available for those seeking a little adventure in their confectionaries.
Not long ago, we highlighted some of the bizarre ice cream flavors available around the world. All of the choices sounded exotic but awful. This time, we chose to odd ice cream flavors that don't seem that bad. Just keep an open mind and palate while reading about these unusual flavor combinations.
1

Bone Marrow And Sweet Cherry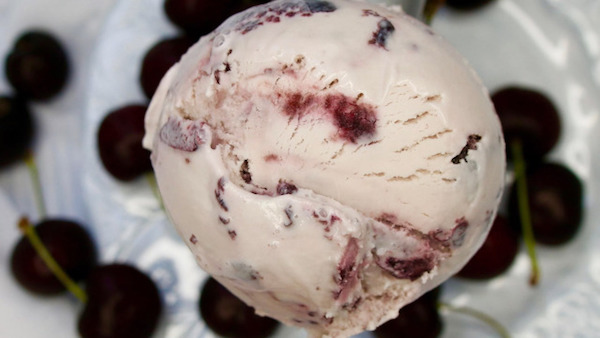 Inspired by the quest for new ingredients, Portland, Oregon's Salt & Straw roasts bone marrow and then blends in sweet cherries smoked with a touch of anise, fennel seeds, hickory, and aged in bourbon simple syrup to create this positively odd, but intriguing, flavor.
2

Alaska Fireweed And Honey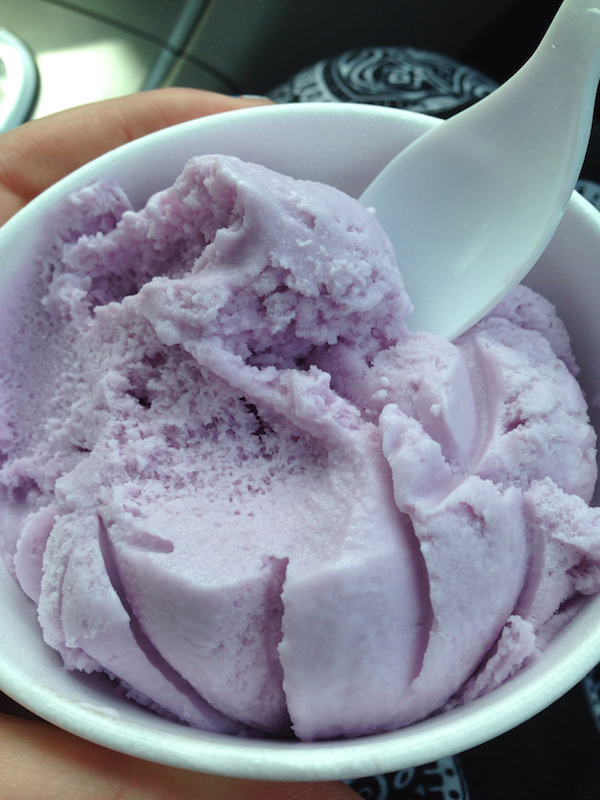 Made from an herb indigenous to Alaska, this combination of bright pink fireweed and honey creates a uniquely sweet and floral flavor. Even if it's not your cup of tea, fireweed is high in vitamins A and C, so there's at least one sound reason to give it a try. The next time you're in the Last Frontier, grab a cup or cone from Chugiak's Alaskan Wilderness Cabins General Store.
3

Sweet Corn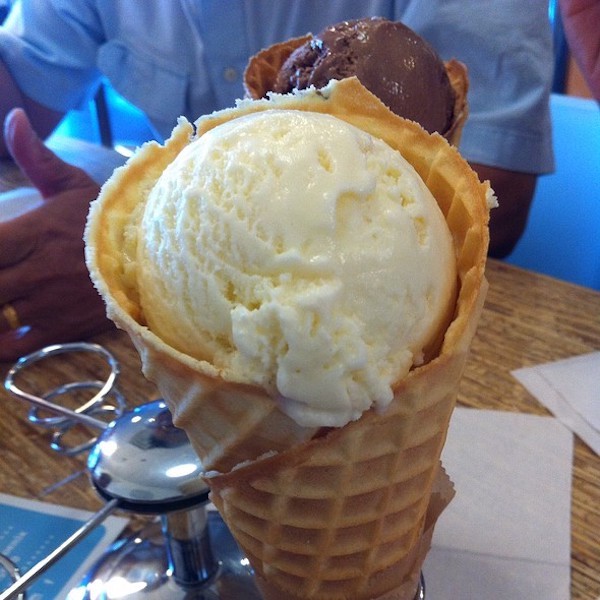 Corn on the cob is a summer staple, but this ice cream from Arizona's Sweet Republic (with locations in Scottsdale and Phoenix) turns it up a notch. The shop essentially turns cornbread into a frozen dessert. Inquiring minds need to know—since it's made from a side dish, can we eat it with dinner?
4

Vietnamese Coffee With Frosted Almonds And Peanut Butter Curry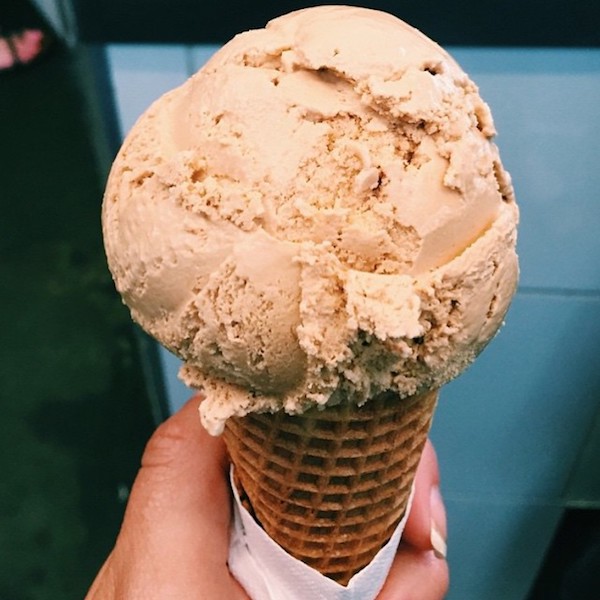 Your morning coffee probably has almost as much sugar as the average dessert, so why not start off the day with a scoop of ice cream? Made from Blue Bottle Vietnamese Coffee, the folks at Humphry Slocombe in San Francisco add hot curry, smooth peanut butter, and candied almonds to their delicious, frozen confection for extra crunch.
5

Ube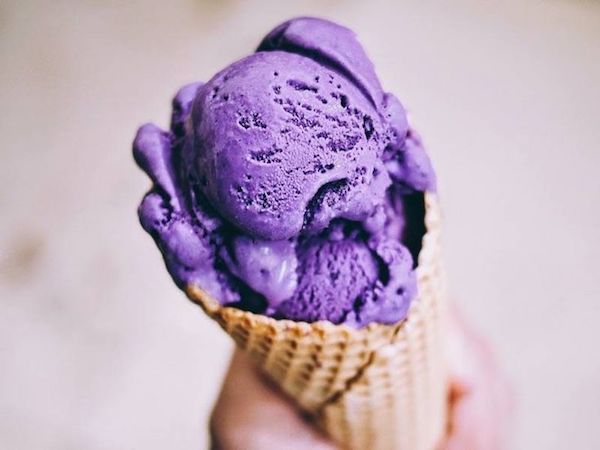 Pronounced "Ooh-beh," this bright violet scoop of heaven combines purple yams indigenous to the Philippines with vanilla and tastes like a super decadent sweet potato. So far, the concoction is only available at Dave's Hawaiian Ice Cream (there are several locations throughout the state), but it's probably worth the long plane ride.
6

Champagne And Violette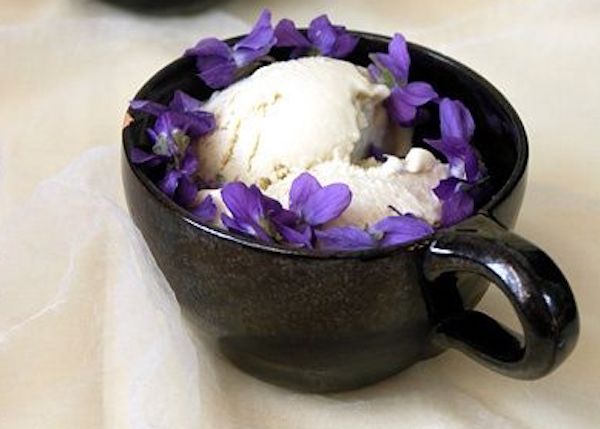 Imagine a sophisticated version of strawberries and sparkling wine that will make you feel all bubbly inside. This original recipe from New Orleans' Creole Creamery combines fruit and booze for a delicious and indulgent after dinner treat.
7

Lobster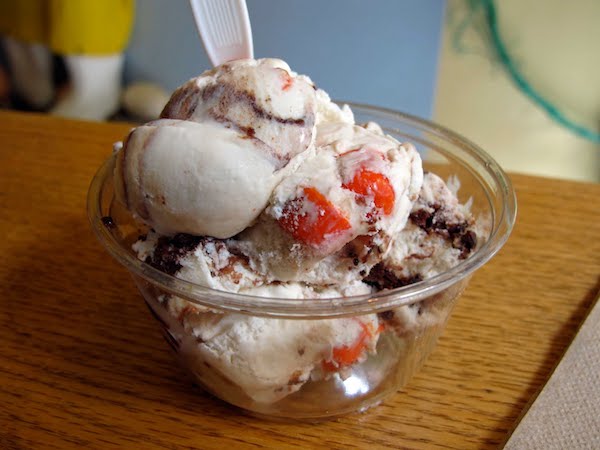 Ben & Bill's in Bar Harbor, Maine invented lobster-flavored ice cream, probably because no one else was crazy enough to try it. The confectioners chop up cooked lobster meat, add a healthy amount of butter, and fold it into delicious ice cream. The Food Network and The Today Show have both done features on Ben & Bill's insane, and insanely tasty, frozen treat.
8

Honey Avocado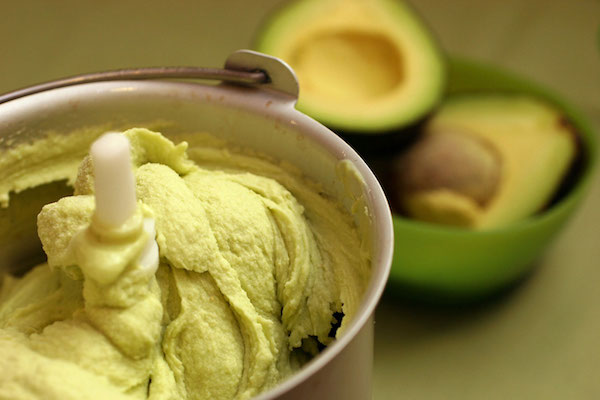 Lincoln, Nebraska's Ivanna Cone (we see what you did there) takes avocado and smashes it until it's buttery smooth, then combines it with wildflower honey, creating a delicate savory and sweet balance that tastes amazing. It's healthy fat, bad fat, and all fats mixed into one ice cream that everyone should try at least once.
9

Olive Oil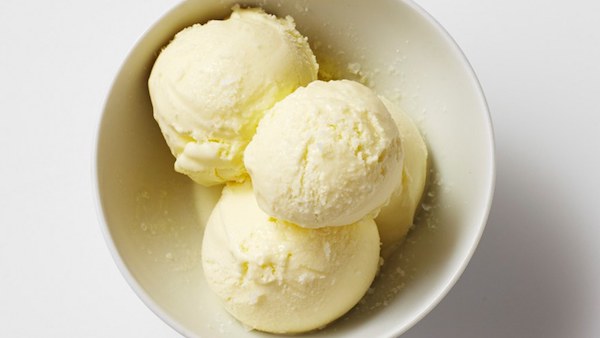 Olive oil is essential in all different types of cooking, but does it work for ice cream? Princeton, New Jersey's Bent Spoon seems to have figured out a way to make it work. Nutty and slightly fruity, their olive oil ice cream doesn't need any bread to dip into it—just a spoon.
10

Chocolate Wasabi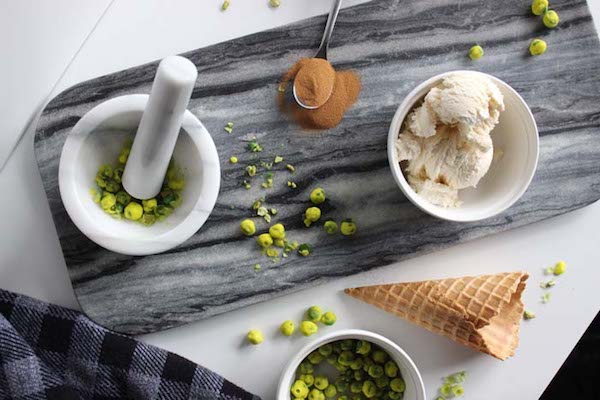 Amy's Ice Cream in Texas takes sweet cream and blends it with Belgium's Callebaut bittersweet chocolate, cocoa powder, and wasabi. Yes, you heard right—the mouth-numbing green stuff that usually goes with sushi. This chocolate wasabi ice cream is hot, cold, and sweet all at the same time—it's worth a try!
11

Durian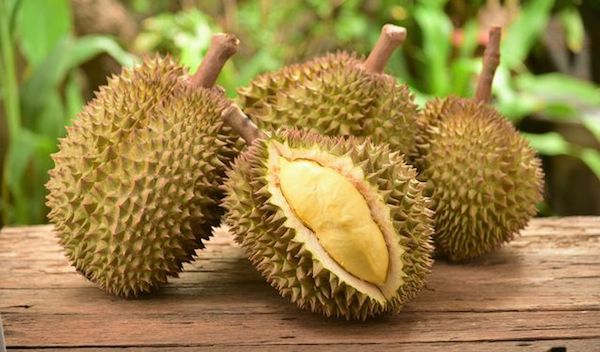 What is durian? It's the craziest and most controversial food on the planet. This Indonesian fruit either tastes like rotten onions or sweet almond, depending on your taste buds. Eating it in any form is a gamble, so it makes sense that durian ice cream is only available at Perfect Scoop in Las Vegas.