1

Foie Gras and Caviar Ice Cream
Japan is still the king of weird ice cream flavors, but France isn't far behind after gourmet ice cream maker Philippe Faur released the … foie gras and caviar ice cream!
2

Candied Bacon Ice Cream
Because everyone likes bacon and there's no reason to restrict its intake to breakfast, ice cream expert David Lebovitz experimented by making candied bacon ice cream. Considering that the resulting smoky/salty/cinnamon-tinged dessert got a thumbs up from his butcher, it seems that his recipe was a success.
3

Natural Viagra Ice Cream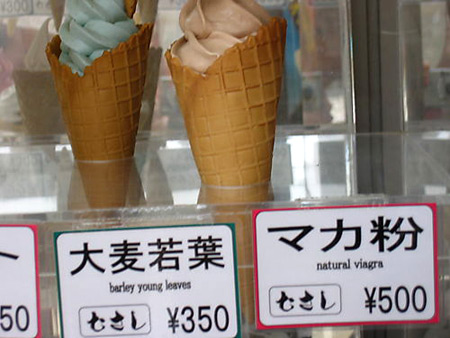 Just what the ice cream shops have been missing - Viagra flavored ice cream. I just didn't know Viagra had a flavor, nor do I want to know what it's like.
4

Fish Ice Cream
Fish-flavoured ice-cream from Japan! Weird foods are plenty in East-Asia, but although fish and ice-cream are two perfectly normal ingredients, combining them together just seems wrong!
5

Black Sesame Ice Cream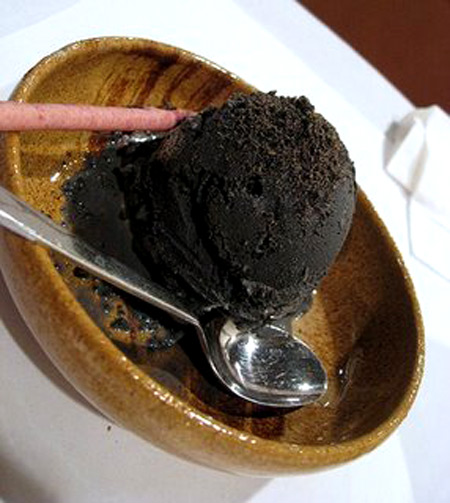 Japanese Black Sesame Ice Cream - Most impressed by the deep colour of the ice cream and the fact that it's dusted with ground sesame seeds. The contrast of the strawberry Pocky stick was rather cute.
6

Octopus Ice Cream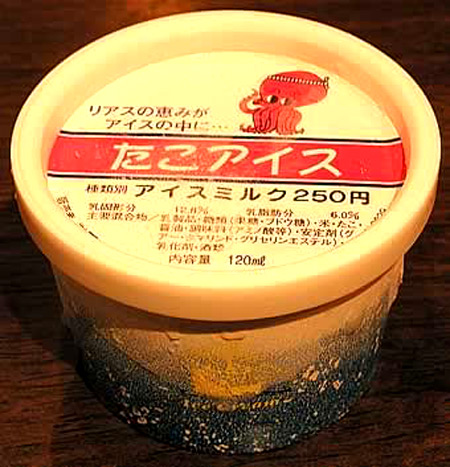 Want to tantalize the taste buds with a tentacle? If so, Octopus Ice Cream is the go. Japanese have been able to come up with an amazing variety of uses for octopus, ranging from delicacy to p0rn0 movie prop. Little wonder that octopus has found its way into ice cream, then.
7

Potato Ice Cream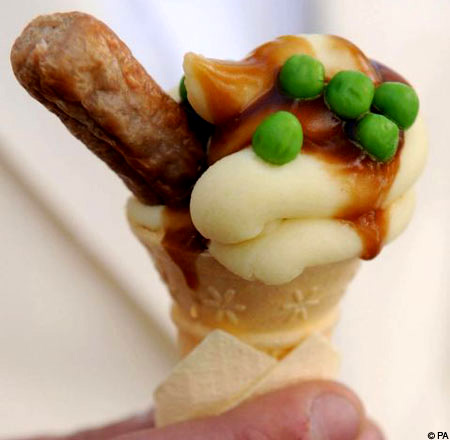 A new 'mash Cone' consisting of sausage, mash potato, gravy and peas in an ice cream cone has been invented. Food company Aunt Bessie's claims it is breathing new life into the fortunes of the ice cream van by replacing the 99 Flake with an all-weather alternative.
8

Charcoal Ice Cream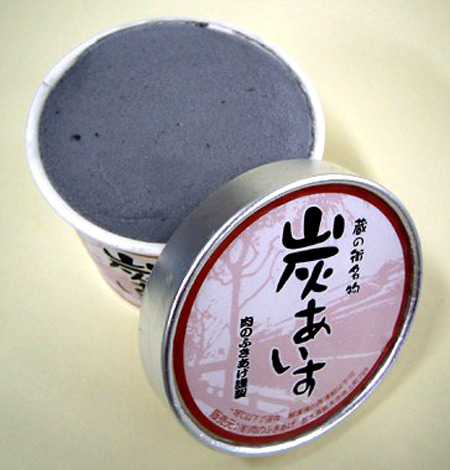 Charcoal Ice Cream, a dark grey coloured ice cream that I have no idea about the taste - but I am guessing it's not that nice.
9

Salad Ice Cream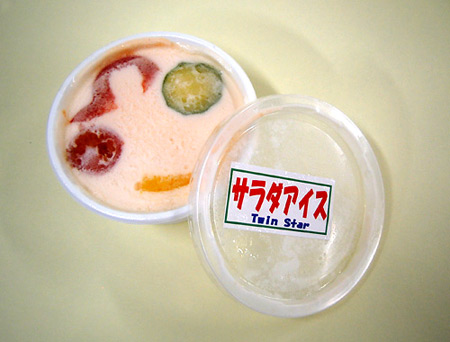 An ice cream salad that definitely needs to be tossed. This ice cream, packed with chunks of veggies, is the sort of food that turns kids off their vegetables.
10

Green Tea Ice Cream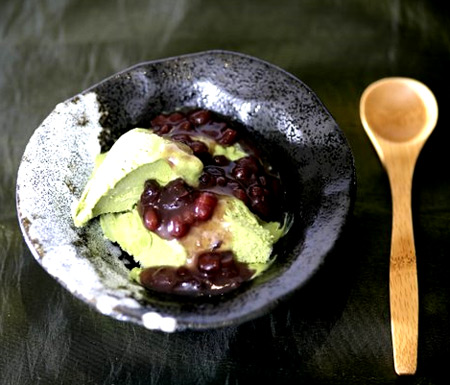 Nice looking Japanese ice cream dessert found at a little cafe. This delicious looking thing is green tea ice, topped with nice sweetened red beans and then on top of all that a good scoop of vanilla ice cream. It is a bit of a strange concoction.
11

Curry Carrot Ice Cream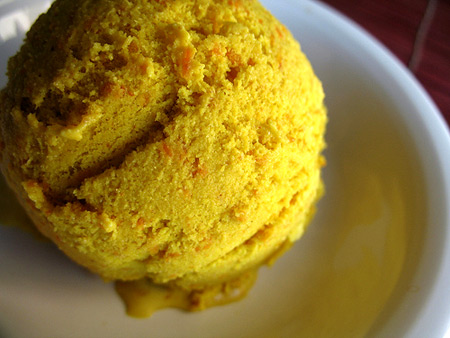 If you can't get your kids to eat salad, here is a recipe to include carrots in their menu — one cup of heavy cream, one cup of whole milk, one cup of coconut milk, carrots, egg yolks, brown sugar and spices.