1

Key West's "gypsy chickens" are driven to safety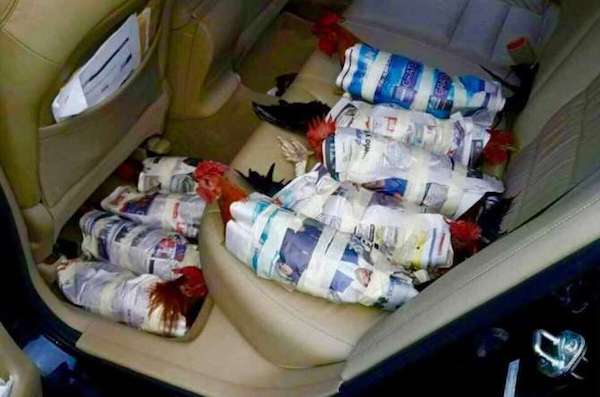 Key West's famous fowl was evacuated ahead of Irma. Roosters and chickens were wrapped in newspaper "burritos" and placed in the back seat of a car. Local celeb Jayesh Mani is credited for moving the feathered friends to safety.
While some commenters questioned how the chickens were being transported, others noted that it was properly done and was to prevent fighting. The "gypsy chickens," are free-roaming birds which were released when cock-fighting became illegal in the area. While some locals may find them to be an annoyance, for tourists, they are part of Key West's enduring charm.
2

A sheriff warns against shooting at Hurricane Irma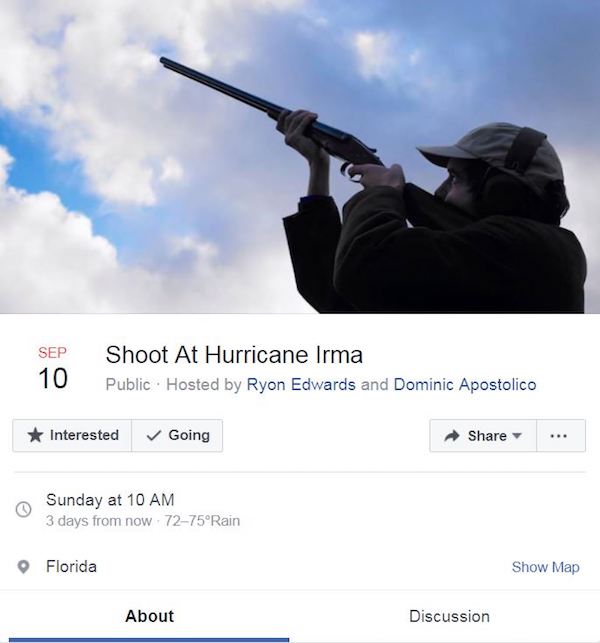 Right before Irma struck, Ryon Edwards of DeLand created a Facebook event page as a joke in which he called the hurricane "goofy" and added, in all caps, "LET'S SHOW IRMA THAT WE SHOOT FIRST." Soon, more than 55,000 people had visited the page and expressed interest in attending. Some were obviously in on the joke, while others appeared to take the post literally.
Worried that the Facebook group might inspire someone, somewhere, to fire ammunition into hurricane-force winds, the Pasco County sheriff's office weighed in and told people to put down their guns. "You won't make it turn around & it will have very dangerous side effects."
3

Reporters go to extremes to report on Irma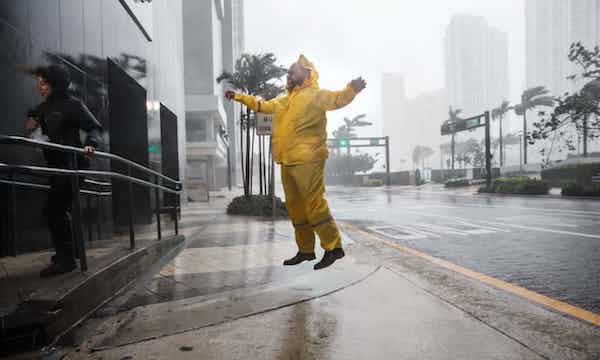 It seems with every storm, a reporter must venture out into the elements as a rite of passage. Live broadcasts are often met with wind-swept hair, drenched parkas, soaked microphones, and far worse—and this storm was no exception. Check out a few moments from Irma in which journalists risked life and limb to bring you the news.
This is what the eyewall of Hurricane #Irma looks like. Watch The Weather Channel for continuing storm coverage. pic.twitter.com/7U7JzbVo3Z

— The Weather Channel (@weatherchannel) September 10, 2017
4

250 animals are housed in jail cells in Key West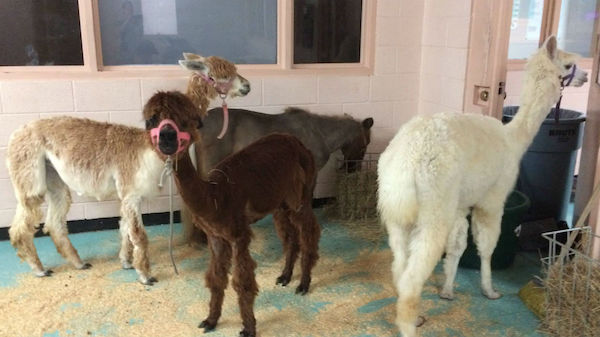 Just ahead of Hurricane Irma, 426 inmates were evacuated by bus from the Key West jail to lockups in Palm Beach County to make room for some new prisoners.
The Monroe County Sheriff's Office runs an animal farm and cares for 250 animals that have been abandoned, abused, confiscated, or donated. With Irma approaching, officials figured the jail cells were much safer for the animals than their usual digs. Mo the sloth, Kramer the emu, some horses, pigs, goats, sheep, tropical birds, alligators, snakes, turtles and others are currently passing slow time together. There's no word yet as to when they'll be paroled.
5

Manatees stranded on the ocean floor are saved by rescuers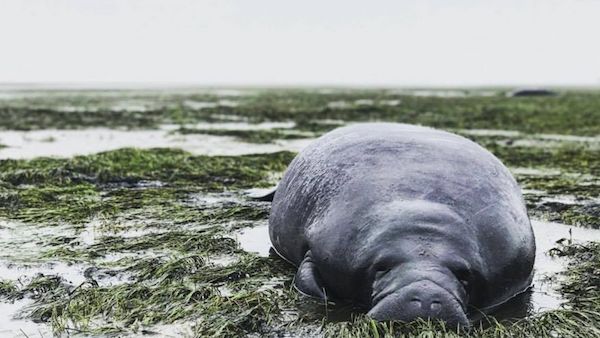 When Irma hit Florida, it sucked up water along the way, draining waterways and bays. Just north of Sarasota two manatees found themselves stranded on now-dry land. Sarasota resident Michael Sechler happened upon the two animals—one wasn't moving, the other was conscious and had water in its eyes. Aware that he couldn't move them himself, all he could do was pray for a miracle.
That intervention came in the form law enforcement officials and a group of locals who joined together and carried the sea cows back to the water.
6

A Miami man planned to tie himself to a pole (outside) during Irma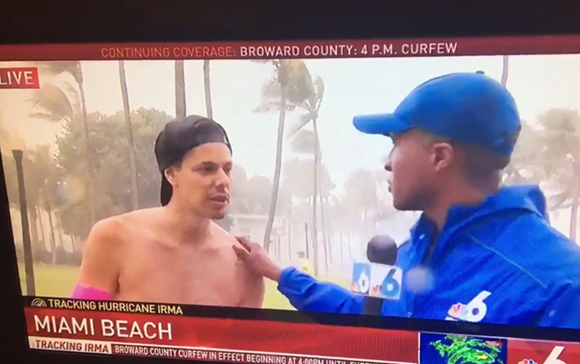 Right as Irma came in, a Miami man known on Twitter as Fünky Matas told an NBC reporter that he planned to tie himself to post outside while Irma did her worst. "I'm testing this out. I'm actually doing a stunt. It sounds crazy, but there's a meaning behind it," said the Darwin award winner. "I'm tying myself to a post down on Meridian for the duration of the hurricane. It's all planned out with safety precautions and everything." We're waiting to know how that went for him.
7

Staff of the Ernest Hemingway Home and Museum in Key West ride out the storm with 54 cats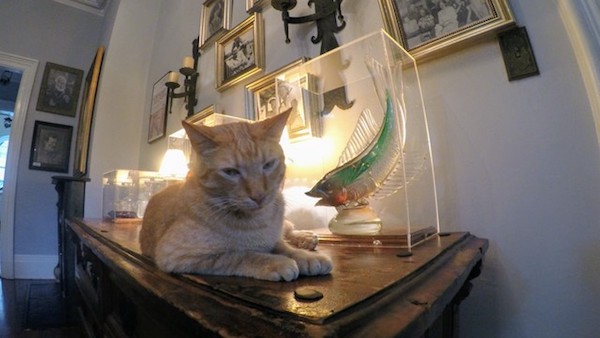 54 six-toed cats and ten staffers at the Ernest Hemingway Home and Museum in Key West are all safe and accounted for after Hurricane Irma spared their home.
Against the wishes of officials and granddaughter, Mariel Hemingway ("My grandfather's famous quote was 'courage is grace under pressure,' but I think this is taking it too far"), the staff announced they were staying put to look after the more than 50 cats that run free at the Hemingway home and grounds.
The house was built in 1849 and is recognized as a National Historic Landmark and Literary Landmark by the U.S. Library of Congress. The iconic writer's original polydactyl (six-toed) cat, Snow White, is the ancestor from which the home's current 50-plus felines have descended.
8

A little boy pays for an Irma evacuee's lunch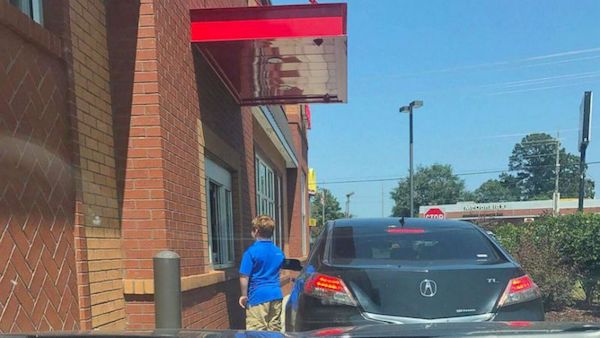 9-year-old Landon Routzong didn't want a Florida evacuee to worry about lunch ahead of Hurricane Irma, so he paid for his meal with the help of his mother.
Tara Parker Routzong said her son noticed that the car in front of them at their local Chick-fil-A in Troy, Alabama, had a Florida license plate, and the two figured the driver was an evacuee.
"I didn't want them to waste their money on food because they're trying to escape the hurricane," Landon said. "I felt like I should help out."
"So he asked if he could pay for the meal and of course I agreed," Routzong said of her son. She then told him "Here's my debit card. Run!" And he did.
"He went up to the window and asked the gentleman in the car if he minded if he paid his meal," the mother recalled. "The man (who was an evacuee) said yes and thanked him and shook his hand."
"I was really proud of him for doing that," she said of her usually shy son.
9

An Orlando man gives the last generator to a crying customer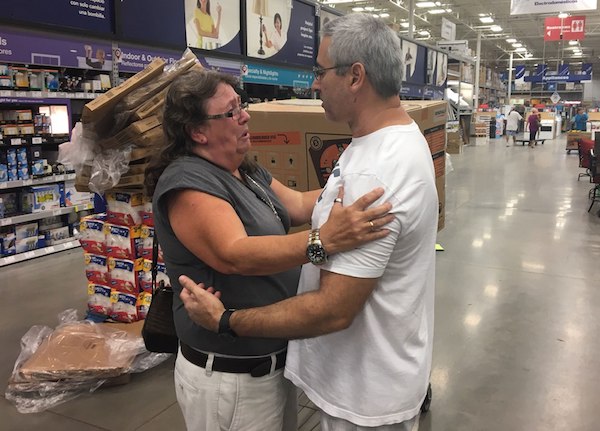 After days of frantically searching for a generator to ensure her 87-year-old father would continue to get the nightly oxygen that he depends on, Pam Brekke of Orlando nearly gave up hope.
A last-ditch effort brought her to a local hardware store. She was next in line to purchase one when she saw the final unit given to the customer ahead of her. At a loss for what to do, she began to cry, and that's when fellow shopper Ramon Santiago offered Brekke the generator from his cart—the last in the store.
Santiago, who speaks little English, explained that the generator he had planned to purchase would have ensured power to the home where his mother cares for his two grandmothers, both 97 years old. Still, the distress in Brekke's face moved him to compassion.
The story went viral, thanks to Nancy Alvarez, a morning television news anchor at Orlando's WFTV, who happened to be in line behind Brekke. With a little help from Lowe's, Santiago was able to return to the store with Alvarez and was presented with a newly delivered generator.