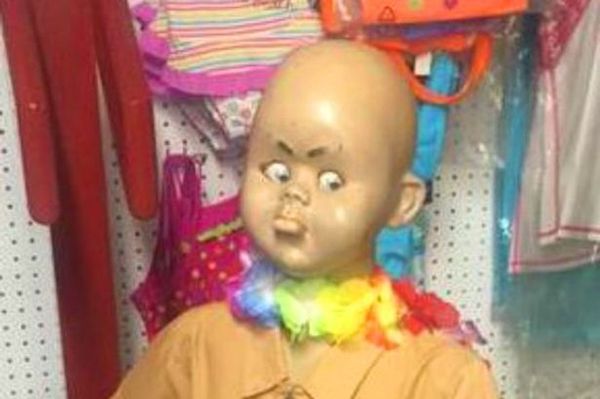 The evolution of the store mannequin is a fascinating reflection of the many different transitions in the fashion industry. Mannequins began as large, headless dolls and eventually became four sizes smaller than the average woman.
The typical store mannequin might not look like the average human, but their purpose is clear—to act as a standing hanger for clothes. But what about those mannequins that are just a little "off"? We're not sure what purpose they serve, but we're sure of one thing—we'll never be able to erase their faces from our memories.
Here are 15 macabre store mannequins that care less about selling people clothing and more about invading their nightmares.