Instagram is one of the most sought-after social networking platforms for brand building today. When it first started as a photo-sharing app, little did one imagine the growing potentials of the platform. With over a billion active users, Instagram today is more and more digital business-friendly. If you consider growing a brand presence on a social media site, Instagram is one of the best existing platforms to launch yourself on. You just have to invest your time in identifying and understanding the various aspects of the platform wisely to your advantage if you want to stand out from the crowd.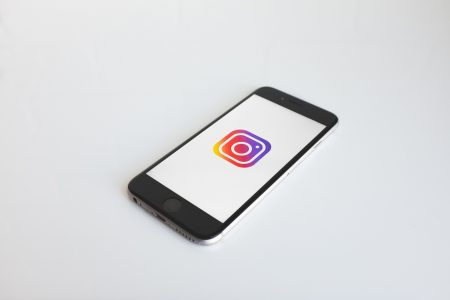 How do you grow your brand on Instagram?
The most obvious first step is to create a Business account. The next step is to grow your audience reach and gain followers on your account. This is not as simple as it sounds. On most social sites, the number of followers you manage to get onto your account is crucial in growing your brand. You can't drive sells, opt-ins or sign-ups if no one is following you. Even small follower base can help you achieve a snowball effect.
However, there is a catch. Mere numbers only make up vanity metrics on the site. Organic follower counts contribute exponentially to the site's algorithms in calculating your engagement rate. This engagement rate further works toward determining your visibility and reach on the platform.
Your visibility and reach are further affected by several other factors like:
Which accounts do you engage with?
What kind of posts do you run searches for?
What interests, tags, keywords, or hashtags you view or follow more?
Your organic interaction with other public users of the platform irrespective of whether you follow their accounts or not.
Your posting time schedules.
How quickly your posts generate interaction and engagement after getting published?
What audience demographic interacts most with your content, and at what periods?
Your overall Instagram usage time.
Since Instagram algorithms determine your visibility rate based on so many factors, it is best to leverage Instagram's in-built marketing features to your advantage to draw maximum traffic to your account and to gain complete visibility and reach. Maximizing engagement and reach brings with it a more substantial potential for sales and lead conversion, both of which are crucial for growing and monetizing your business account on Instagram.
To this end, the first thing you must do is create a plan with micro-goals in place. The next thing to do is determine which Instagram features are most useful in effectively reaching these goals as you build your brand. Not all features are conducive to all kinds of content creation. You must be ready to experiment and learn from your experiences as you navigate your way exploring the features Instagram provides you for active social networking.
How convenient are Instagram features for building your brand presence?
As already mentioned, Instagram has been continually improving its user interface since its inception. At present, the platform is very business-friendly and offers its business account holders the use of several exclusive features unavailable to personal account holders on the platform. Whether you wish to use these features to build your brand based on entertainment, educative information, or communication is total up to you. In other words, you are in charge of your content form, tone, and type. If you have a fool-proof marketing strategy in place, there is no end to the kind of content you can create to attract your target audience to your posts.
There are, however, a few pointers you must be aware of before we head over to explore the different features individually:
You must always be aware of your country's rules and Instagram policies. Avoid falling into legal hassles over controversial posts or copyright issues. Know what you are doing and be mindful of your legal and regional limitations.
As Facebook took over Instagram in 2012, several recent features require users to have active accounts on both sites for a seamless seller experience.
Several features are in restricted use mode in select countries or utterly unavailable for use in others. Depending on where you are conducting your business, you may not be able to entirely avail of the new Instagram features owing to your respective country's rules and policies in place.
Although Instagram is free to use for most purposes, you will be at a definite advantage while building your brand if you are willing to pay for services like post promotions and internal ads. While this may seem like not a big deal for some, very new and small-scale businesses with budget constraints might be more hesitant to invest in the platform.
Now that you know of the roadblocks. Let us move on to identifying the new Instagram features for purposes.
What new features can you use to build your Instagram marketing strategy the best?
Promoting your business on a full of similar businesses in your niche can feel like a daunting task. But with the right strategy and goals in place, it is an achievable task. However, it would help if you kept yourself updated with the latest features incorporated by the social media platform to keep your Instagram marketing strategy relevant.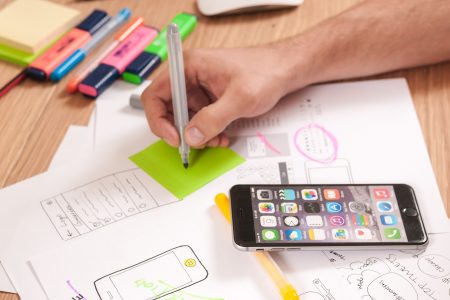 Here is a list of new features rolled out by Instagram in recent years:
Stories:
This is one of the most significant additions in recent times. Stories are a collection of photos and videos that get uploaded as slides. You can upload all your slides at once or add them one by one periodically. Stories give you the freedom to upload content that disappears within 24 hours unless you choose to hold on to it as a "highlight" for a more extended period — a tiny circle around your profile thumbnail in a horizontal feed at the top of the screen. Stories have a separate algorithm and a different determiner for visibility and reach from regular posts vertically on a user's home feed. Apart from your bio, this is the only place where you can provide a clickable/swipeable link to external landing pages. For businesses building networks on multiple platforms, this is a helpful feature to direct the target audience from one platform to another. You can also effectively use the Stories feature to take short, interactive surveys, generate quick viewer opinion polls, present previews of long-form content or reels that you may have simultaneously uploaded. It's also an ideal space to announce upcoming events and other similar notifications. It is a good idea to create brand-specific content to upload onto your stories for maximum audience reach. Your users can directly communicate with you via messages when they respond to a story you publish. Further, they can tag your content in their own Stories.
Enhanced Video Features:
In its initial avatar, Instagram was primarily used for photo-sharing. When the video-sharing feature got added, the platform was adapted to support short, vertically shot videos uploaded from cell phones. However, now Instagram is a video-friendly platform. This is good news for marketing as videos typically draw more traffic and engagement rates. Videos also let you experiment and upload a variety of content types that give your audience a more holistic understanding of your brand. You can create behind-the-scenes stories, interviews, how-to tutorials, performance clips, run product reviews or create educational content. Here is a list of the different kinds of video features you can use on Instagram to upload your content:
Regular video posts: Like photographs, these can be accompanied by a caption and up to 30 hashtags. You can geotag your video and use Instagram's inbuilt filters to add effects, stickers, or other such enhancements to these videos. A typical video post can be a maximum of a minute long.
Live videos: These are videos that you record in real-time much like Facebook live. When you go live, your followers receive a push notification. Your live session is further reflected in a change of color around your circular Story band and remains so for as long as you are in a live session. Users can log into your session and comment on your live session, allowing you to view and respond to your fans directly. When the session ends, you have the option of saving your content on your device or as a video on your IGTV channel.
IGTV videos: Instagram TV or IGTV allows users to share videos that are up to an hour-long. It has its standalone app and will enable you to organize your videos into series, much like a video channel. In recent times, Instagram has rolled out a feature to monetize IGTV content through ad revenues. This feature which lets the content creator have up to 55% of the revenue generated, is currently available only in the USA, UK, and Australia.
Reels: If IGTV is all about favoring long video content, reels capitalize on the power of super-short videos. You can create 15-sec multi-clip videos and enhance them with filters, add-on embellishments, and music. Rotations are also not yet available with all its features across the globe yet. In some regions, it is accessible with limited editing features. Reels are super fun and a quick way to generate audience engagement and increase user traffic towards your account.
Shoppable Story Tags:
You can add product tags to your posts on Instagram, linking directly to your Facebook product catalog. You can use this feature if you already have a Facebook business page active. Once you have your Paywall linked and activated as per the rules and requirements of your country of residence, you can let your visitors shop directly from your Instagram post.
Call-to-Action Buttons:
Like shoppable posts, you can also add CTA buttons to your profile description to enable visitors to carry out direct transactions with your account. As with most monetizing features, your country of residence may not make this feature available for use to you yet. Instagram has entered into third-party partnerships with several sites, including Fandango, Eventbrite, and Reesy, to enable your visitors to directly book tables, order food, book tickets, make reservations. and ask for service quotations through your Instagram profile. On your end, you need to have an active account on one of the partnering sites to make your CTA buttons functional and to conduct safe and secure sales using the platform.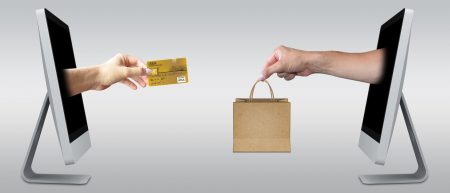 In addition to the above features, Instagram has enhanced its interface to:
Support videos and infographics of various formats and sizes.
Added enhanced features for refining a user's search and explore experience on the platform.
Introduce the use of several fun features like stickers, filters, audio enhancements, and memes.
Provide the business user an accurate understanding of their account's activity generation in the form of the Insights tool.
Navigate how to manage and place customized ads and post promotions.
Integrate direct messaging and tracking features of Instagram with Facebook.
Integrate paywalls and ad managers for both Facebook and Instagram.
Currently, Instagram is also testing the removal of likes from its list of engagement determiners on the platform. Although this feature has not been fully incorporated, an approved version of a new algorithm will likely be up and running behind Instagram's metrics calculations soon. Until then, it is prudent for businesses to familiarize themselves with all the existing available features to safely and successfully build their presence upon the platform without significant roadblocks.
To sum up
Instagram is continually in the process of bettering its site for a better user experience. If you are serious about finding your foothold on this platform, you must constantly keep yourself updated with its latest developments and trends. Use the current features to your advantage to build up a strong marketing strategy. As you employ the features, do not forget to concentrate on the quality of your content. What you post speaks for your brand's credibility, authenticity, and products. Recycle and reuse your content, if need be, to create an environment that organically attracts your target audience to your account. Keep yourself abreast of the latest trends and posting strategies, and get ahead of your competitors in establishing your brand presence! Set micro-goals, analyze the results, revise and retry as many times as need be while building a brand presence in a continuous process. In all of this, remember to be social and interactive as a brand yourself. The key to optimally using all of the latest features on Instagram is to humanize your brand and make it more approachable to clients, customers, and collaborators alike.