With every new social media platform, it is quite difficult to learn all the best tips and tricks to improve your account's reach. The same applies to TikTok too but as we all know, it is one of the best platforms to apply your marketing skills and promote your brand. To increase engagement on TikTok, you can buy TikTok likes.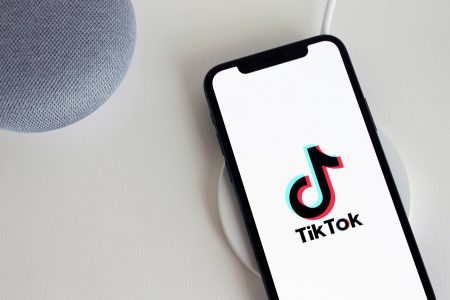 According to an InfluencerMarketingHub report, TikTok has over 500 million daily users worldwide. The average time people spend on TikTok daily is 52 minutes which is quite close to the average time they spend on other social media networks such as Instagram, Facebook, Twitter, and Snapchat. So what does it mean for business? First and foremost: Engagement. TikTok has lots of young audiences who are active and willing to consume catchy, funny, and engaging videos.
According to SocialMediaExaminer's annual report, only 3% of marketers are using TikTok currently, and only 15% are planning to use it in the upcoming year. This makes TikTok a great platform to expand your business while having less competition.
7 ways to promote your brand on TikTok for free
1.    Pick your niche and target audience
Like every social media app, TikTok revolves around worthy content. If you have chosen this platform to promote your brand and boost sales, you need to create consistent branding. The possibilities to produce worthy content are endless. Pick the topic in which you have attained solid expertise and share your experience and knowledge.
After picking your niche, you will have a clear idea about your target audience. Suppose you are a brand that produces baby products. Then your main target audience will be moms, so you create content that will catch the attention of several moms looking to buy baby products online. Every niche has its own target audience and it is necessary to identify it to grow your brand.
2.    Create engaging content
There are innumerable strategies to boost your brand on TikTok but none of them will work if your content is bland and unattractive. On TikTok, you only have 15-60 seconds to impress the users to follow you. Do not ever neglect the quality of your content for the sake of being active.
Try to create pleasant and comprehensible videos, as these are the most important factors that catch the attention of the viewer. Also, make the captions of the videos memorable. Use an engaging tone in your writing that will encourage the user to comment on your post.
First, you should visit your competitors' profiles on TikTok and see what kind of content they are posting on TikTok. Then, try to create better content to outrank them. Also, accept feedback from your audience because monitoring and analyzing feedback will help you understand whether you are moving in the right direction or not. This will help you to increase your TikTok followers count.
3.    Be active
Being active is extremely necessary on social media platforms to catch the eye of new audiences and also improving your engagement. Similarly on TikTok, if you are active mostly, your audience would be more interested in your brand and products. Being active basically means interacting with your audience and other brands on TikTok. Comment on your audience's posts, like them, share them on your profile, respond to the comments on your posts, etc. this will act as social proof that you value your Tik Tok followers and respect other brands too.
4.    Be consistent
Consistency and determination are the most important factors that impact engagement levels. They help in holding your audience's attention. If you are not consistent with your posts, your audience will get bored and unfollow you, resulting in a lower engagement rate. That is why you need to post regularly on TikTok. Posting often will also act as social proof and make your brand more reliable. Do not forget to experiment with your content and post different types of it. Keep your content high-resolution and high-quality, as the audience usually skips blur and dim videos. This will never allow your videos to appear on the For You page. Create content that your target audience desires.
5.    Post at the best time
Just like every other social media platform, TikTok has its best time to post too. The best time to post is the particular hours of a day at which your followers are the most active and your posts have more chances to reach a new audience.
Tiktok has officially launched TikTok Pro in which you can upgrade your account to know its analytics. It will tell you the best time to post along with the performance of your posts. You can also know your top posts that engaged the most audience.
6.    Hashtag challenges
Hashtag challenges are the special offerings from TikTok to the marketers to promote their brand significantly. They encourage users to recreate and share their videos on the platform and thus promote your brand without charging anything. Hashtag challenges help increase brand awareness and also the interaction of users with your content.
How do hashtag challenges work?
When users come across your hashtag challenge, they can choose to visit your challenge page. This page contains detailed instructions and all the rules and regulations of your challenge. All the videos of the users taking part in the challenge will appear under the hashtag's name. If your hashtag becomes popular enough, it will find a place on TikTok's trending page.
Sponsored hashtag challenges
Sometimes, hashtag challenges need a little boost to go viral. You can promote your brand's hashtag challenge by generating a sponsored hashtag challenge. Such kind hashtag campaigns appear on the main Discover feed on TikTok. It will increase your visibility and engagement.
7. Include Appealing CTA
If you want to boost your exposure, discoverability, and social proof, you need to include an appropriate CTA or Call to Action in your TikTok videos. It helps drive traffic to your social media profiles, website, or any other desired page. When you include an appealing CTA to your TikTok videos, the keen audience will click on that link and visit your landing page. Adding a CTA in the caption of your posts should be a habit while marketing on TikTok.
You can also add CTA at the end of your videos to help push your content in the right direction. If you ask them for a particular action directly, they will probably do so. You can either speak it at the end of your videos or input it as text.
Conclusion
So, these were some free of cost ways to boost your brand on TikTok. It is a leading social platform having millions of users and you also stand a chance to improve your brand's engagement on it.