To buy or not to buy penny stocks—this is a question all investors in the UK ask themselves at some point. For the uninitiated, penny stocks are priced between £0.01 and £10.00. The stocks fluctuate often, which provide an opportunity to make money by trading them.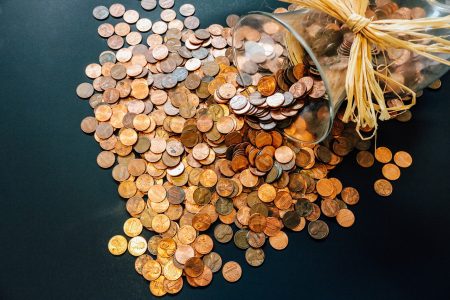 Picture this. A stock valued at £0.10 soars to £1.00 within a week. Had you invested £1000, you would have turned your investment into £10,000. That's the power of penny stocks but also their greatest flaw.
They can climb tremendously within a short period but they can also plummet at the same rate. Knowing this risk, below are some great albeit strange penny stocks you can buy in the UK today.
1: Senestech (SNES)
SenesTech has been one of the hottest penny stocks this year. Its share price skyrocketed earlier this year after it announced a new, unique rat control product called ContraPest. The intriguing bit is that ContraPest also reduces rats' fertility rates.
In its two successful trials carried out last year, SenesTech discovered that its product had a 90% success in reducing pet activity. Add the fact that research shows the company's products can help farmers save a lot of money, and you have a reason to buy this stock.
When the news broke in March, the company's stock rose by 38.7% within a week. Its volume also surged from an average of 990,000 shares to 54 million shares. Unfortunately, the price later corrected from £2.27 to £1.44 a month later.
2: Macfarlane Group PLC
Macfarlane Group is a Scottish packaging and labeling company based in Scotland. Owing to that backdrop, it's not the fanciest brand out there. And that's alright. The company's stock has been trending around investment news saccos for the past few months.
One of the reasons is that the stock has been gaining value rapidly. Indeed, the stock has grown by 30% since the start of this year and by 52% in the past one year. That means an investment of £1000 in July last year would be worth £15200 by July, 2021.
Does that make Macfarlane one of the best UK penny stocks to buy now? Maybe. The stock has been pretty stable in price compared to competing penny stocks. Additionally, the company is projected to increase its revenues by double digits in the coming years, providing yet another solid reason to invest in it.
3: Maestrano Group
There's a reason this cloud computing company's stock is up by 114% in the past one year. People have been paying attention to the startup and they have been bulking up its shares. Maestrano collects and analyzes big data for transportation companies.
It also specializes in AI its three main companies:
Cordel—creates AI-powered hardware and software solutions
Nextcore—provides drone services to assess inaccessible terrains and vegetated areas
Airsight—provides aerial photography and videography services.
To be fair, Maestrano as a company, has been performing are remarkably as its stock. Earlier this year, the company reported a six-month loss of £0.39 million. It also admitted to having lost £1.4M in one year.
Predictably, the news had a negative impact on its share price, which fell from 18 pennies to 12 pennies by early July this year. That being said, experts had been warning the stock was overvalued for a while. With the price correction, maybe its time to buy the stock at its fair prices. Another crypto AI option to look into is https://bitalphaai.app/.
4: Sos Ltd (SOS)
SOS Ltd has experienced its fair share of controversies this year. First, it couldn't provide enough evidence about its headquarters or the fact that it owns legitimate Bitcoin mining rigs. Then it hired a PR company that made things worse—they promised an in-depth response that never happened.
In light of these issues, SOS limited crashed on the New York Stocks Exchange for the better part of March. A stock that peaked at £12.8 in early March has since plummeted to £3.1. In all fairness, the company's products—Bitcoin and Ethereum—have been dropping in price since May.
As such, the SOS stock was bound to drop, too. The company claims to have increased its mining rigs in May. And it even provided a video tour that seemed to showcase its rigs. But that didn't stop its shares from crashing by 74%.
So, why buy a controversy-ridden stock whose value is dropping? SOS is more than a crypto mining company. It's also a marketing firm for insurance companies. In fact, 98% of its revenues come from products other than crypto.
Due to that, the Chinese company isn't impacted so much by its government's growing intolerance to digital currencies. And once it regains the trust of its investors, its stock will probably grow again.
5: Verditek VDTK)
Green energy is a hot topic right now. Unfortunately, there are not many solar energy companies whose stocks have skyrocketed in the past couple of years. Will Verditek be an exception?
By the look of things, Verditek is a potentially great investment if you plan to hold your money for the long haul. It has been doing terribly in the past one and a half years—its stock has lost value by 73% since July last year and 66% in the past six months.
According to experts, Verditek is experiencing a correction after hitting an all-time high last year. At some point in July 2020, the Verditek stock grew by 122.1% in a week. Of course, this mooning streak had to come to an end and the result was the correction happening. In any event, another bitcoin trading platform you may want to check out is Qumas AI.
Your Turn
Penny stocks are lucrative stocks to buy no matter what experts say about them. However, you need to do a lot of research because many of them fluctuate at alarming rates. Additionally, they have low trading volumes, meaning there's a risk of buying overpriced shares.
With that in mind, you can always invest a small amount in a few promising penny stocks. Consider diversifying your portfolio so that even if a couple of stocks crash, you could break even.