So you probably shouldn't do it.
Would you kiss a cow? This is actually a thing and as bizarre as it is, people are getting convinced via a Swiss app to kiss cows to raise money for charity.
As good as that sounds, Austria's tourism minister warns that this can have serious consequences.
Dubbed the KuhKussChallenge, the Castl app launched earlier this week??? And urged users in Switzerland, Austria, and other German-speaking countries to kiss cows, with or without tongue, to help raise money for charity.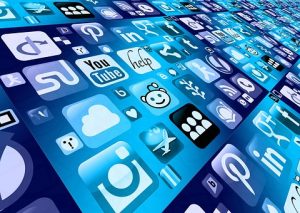 Kissing cows is one thing, but with or without tongue. Just yuck. Austria's minister for sustainability and tourism, Elisabeth Köstinger, calls the challenge "dangerous mischief." She says that pastures are "are not petting zoos" and kissing cows could have "serious consequences."
Cows can become aggressive, Köstinger says. This is especially the case when they feel threatened and if they are defending their calves.
"Negligent handling of Austrian pastures has led to serious accidents in the past," said Köstinger, cia a translated tweet. "I don't understand a challenge of this kind!"
It's not totally clear exactly how the cow kissing, ot the Castl app, raises money for charity. Castl refers to itself on Google Play as a tool of the "first true challenge community."
It wasn't immediately clear exactly how the stunt — or the Castl app — raises money for charity. The app pushes you to "Let yourself be challenged and challenge others. We do crazy things for a good cause.
Each challenge "winner" donates half of his or her winnings to a "charitable project" of their choice. Users can win "stars" that are about to be exchanged for "rewards" for "posts, photos, and challenge appearances," states the app.
You can support the "best NGOs and projects with millions of stars from your clan and make sure that the things that are important to you in the future are actually true." It also says, "Castl users always know where the next party is going."
And about kissing the cows? Ya, don't do that.
Want to tell your strange story?
Tell us about it
and it could be featured on Oddee. You can remain fully anonymous.