This story is not what you're expecting.
A company threw a man a birthday party, but the man didn't want one. He turned around and sued them, and the jury sided with him. A $450,000 was awarded to the employee.
The Kenton County Circuit Court in Northern Kentucky heard the case and the verdict was given this last week. Court documents said that the employee had notified the office manager to make them aware of his anxiety disorder, triggered by birthday parties. He said that "being the center of attention" causes him to have panic attacks.
The employee reached out to the office manager days ahead of time of his August  birthday, and asked not to arrange a party to celebrate for him, as they do for other employees.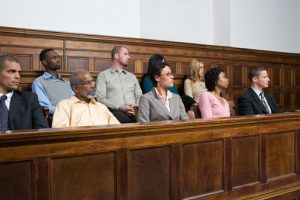 However, on August 7th, the employees birthday, there was a lunchtime birthday party in the lunchroom arranged by the office. The employee was headed to his lunch break when he found out about the party.
And then he had a panic attack.
The employee then rushed to "leave the office suddenly and spend his lunch break in his car."
Said employee sent a text to his office manager, asking why she failed to accommodate his request, and not throw him a party. The next day, the employee was called into a meeting in which he was "confronted and criticized" by the manager, regarding his reaction to the party.
The employee then had another panic attack because of the meeting, and asked the manager to stop.
The lawsuit states that the employee was then sent home for the next two days, and that weekend was notified that he was being fired, "because of the events of the previous week."
Gravity Diagnostics was then sued by its previous employee on grounds of disability discrimination and retaliation. The lawsuit said that because Gravity Diagnostics didn't accommodate his anxiety disorder, that the birthday party and that the events afterward caused him "to suffer from a loss of income and benefits and emotional distress and mental anxiety."
Jurors sided with the employee, agreeing that the company violated Kentucky law that protects workers who have a disability from "adverse employment actions."
The total sum that went to the employee was $450,000, $300,000 for the emotional distress and an additional $150,000 was for lost wages.