But the wild part about this whole story is that it started between a man and his son.
We all know that father-son rivalries are not only a thing, but are practically a right of passage. But this arm-wrestling match went too far. This is what happened. 
Curtis Zimmerman was drinking when he challenged his son to an arm-wrestling competition. After losing to his son multiple times, the 55-year-old dad became "agitated," and the two got into a physical fight. 
The father then grabbed a gun and shot two bullets into the ceiling when he son was going upstairs. Police were dispatched to the scene around 12:58 a.m. Monday after reports "of a subject with a weapon.'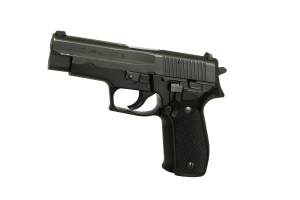 Two family members were unarmed and outside when the deputies arrived. But  immerman refused commands from officers to go outside, and thus led to an 8-hour standoff. 
Boone County Sheriff's Office SWAT Team and the Florence Police Department SWAT Team came to assist with the standoff. Throughout the morning, a hostage negotiation team talked with Zimmerman and he eventually surrendered without incident just before 8:30 a.m. the next morning.
Zimmerman is set to be evaluated at a local hospital before being transported to the Boone County Detention Center. He has been charged with one count of wanton endangerment and will have a $5,000 cash bond.