Police followed Jack, the kangaroo, for three blocks before putting him in the back of a police cruiser.
He's staying in the precincts horse stables until authorities find a place for him to go.
Florida is such a source of such mystery and wonder. Every time you turn around, the animals are getting up to hijinks down there. Remember when iguanas all fell from the trees and ended up on the Facebook marketplace and in a pizza place's freezer? How about those alligators fighting outside a Fort Meyer woman's door? And then there was the bear wandering around who police subdued with donuts. It's all so charming. The wildlife seems like good-natured neighbors who get a little confused from time to time.  
"I'm so happy."
Body camera footage from the Fort Lauderdale police shows delighted officers capturing a renegade kangaroo, patting it affectionately, and then figuring out how to put it into the back of a police cruiser. Comments like, "watch the tail," pepper the footage as officers try to get the door closed behind the animal.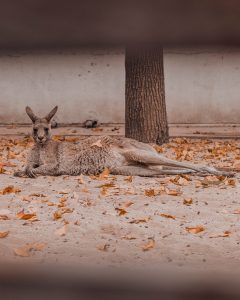 It didn't take authorities long to locate the owner, who lived just a few blocks away from where cops apprehended the animal. Anthony Macias forgot to latch the gate after taking out his recycling bins earlier.  
"I guess he just punched his way through," he told the Sun Sentinel. Also, do you think that paper has an animal-hijinks beat that someone gets to cover? 
Macias got the kangaroo, named Jack, from a friend who was moving out of the area and didn't want him anymore. Maybe because he missed being able to put drinks on his coffee table? Watch the tail. Unfortunately, Fort Lauderdale doesn't allow kangaroo ownership, so Jack's living at the police horse stables for his safety. 
It Gets More Adorable
Jack became good friends with Macias's other pet, a corgi named Max, during his time in Fort Lauderdale. "They love each other," Macias told reporters. "They play and run around." Macias built a sun shelter in his backyard and seems like a doting owner, so it's kind of a shame that authorities he won't return Jack to him. 
"How bizarre," the mayor of Fort Lauderdale commented, "for someone to keep a wild animal in their house." It strikes me as an out-of-touch sentiment coming from the mayor of a Florida town. Sure, it's not Fort Myers, but let the man keep his kangaroo. The state's got bigger things to focus on right now. 
Hop-fully a Happy Ending to Come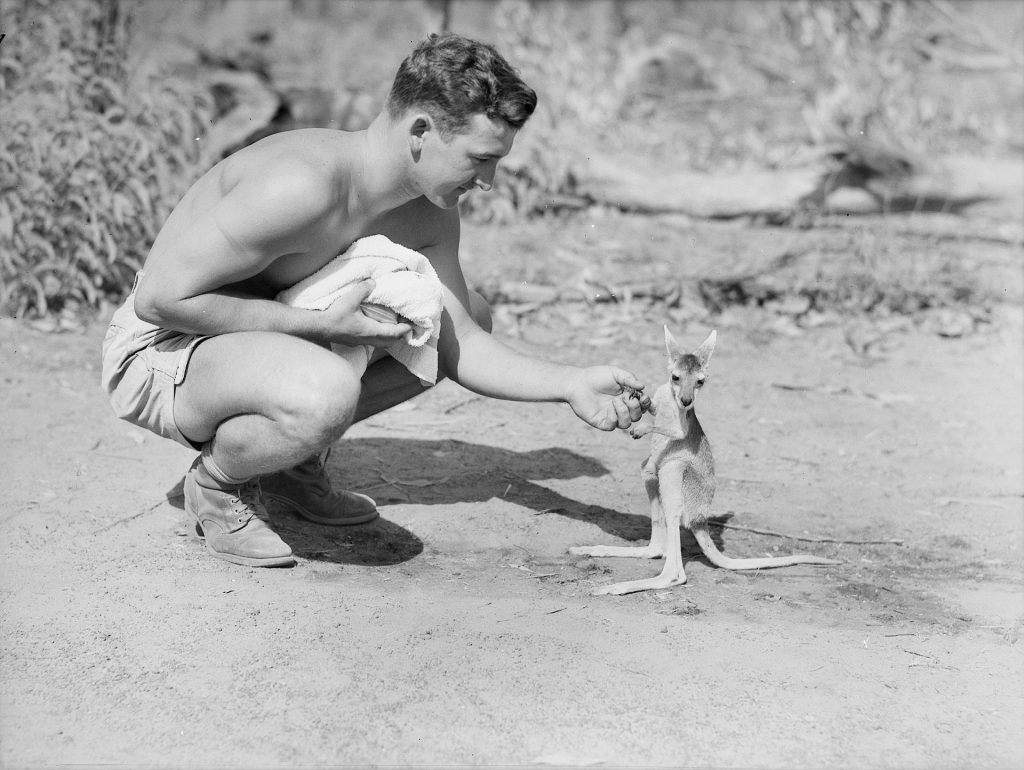 Jack's owner has friends in Palm Beach County, a more self-actualized part of the state that allows exotic animal ownership for kangaroos. Macias is hoping that they'll take custody of Jack, so he and Max can have future playdates.
Want to tell your strange story?
Tell us about it
and it could be featured on Oddee. You can remain fully anonymous.