Susan Geshel of Fort Meyers answered an early morning knock on her door.
Two alligators wrestled on her front walkway before disappearing into the neighborhood.
There are few things more obtrusive than people who call instead of text. But people who drop by unannounced are for sure higher on the list. And also on a separate list of the worst things you can do to another person. So I'm impressed by Susan Geshel, who went to the door when a loud knocking interrupted her morning coffee, instead of hiding behind the couch the way I would have done. Maybe she was wondering which of her neighbors had to stop by instead of messaging her on Nextdoor. But the Fort Myers resident's sociability was rewarded with an unusual sight, even for Florida. Crashing into the front door were two wrestling alligators.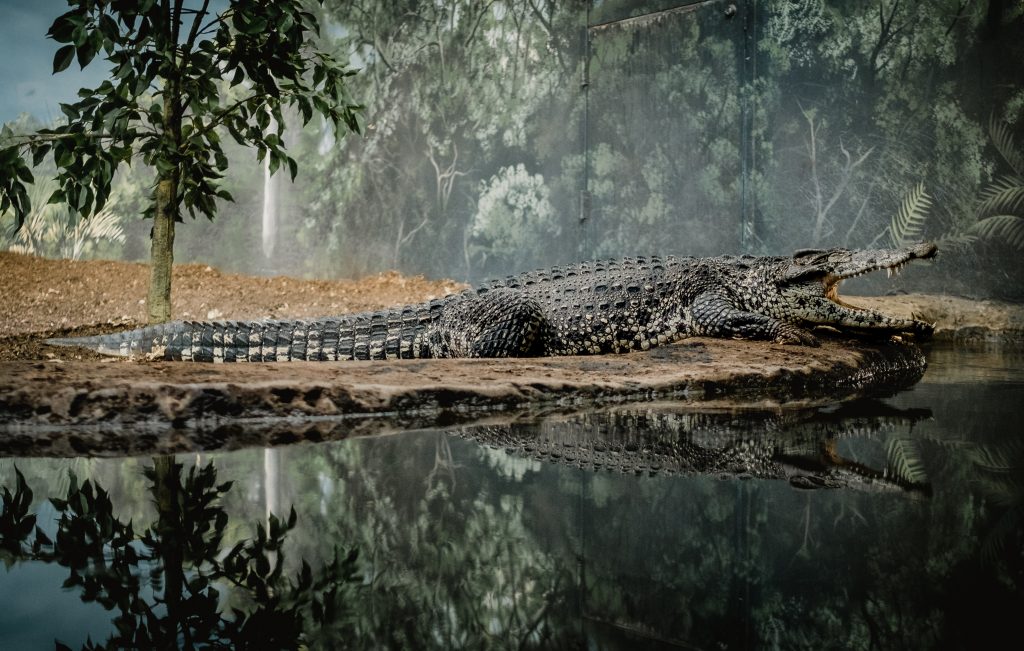 Just Passing Through
The Orlando Sentinel has Geshel's home video of the incident, and it's worth watching. First, the alligators look like they're ready to sell cookies to whoever opens the door. Also, Geshel's commentary is perfect as she calls her husband to witness the brawl, "Joe, they're fighting, oh my god, they're fighting outside the door." If you don't live in Florida, it's pretty wild to see the giant reptiles just strolling down a suburban walkway. 
There's something weird going on in Fort Myers these days. Remember my post on the black bear captured with Krispy Kreme donuts? All over the world wildlife is getting bolder as there's less traffic on the streets during the quarantine. Or maybe word got around the golf course lagoon; there's a pasty reward if you cause trouble in Fort Meyers. Geshel told the AP News she hadn't seen alligators on her property before. After their brawl, both animals disappeared into the neighborhood, possibly into a nearby lake. 
The Florida Fish and Wildlife Conservation Commission spokeswoman Melody Kilborn said that the alligators weren't fighting over making an Avon sale, but reacting to being in a confined space. May and June are also prime mating season for alligators, which could explain why the two went wandering. 
Let's All Agree to Just Text
If you answered unexpected knocking on your door, would you be more annoyed by a friend stopping by unannounced or battling alligators? As someone who hasn't responded to an unexpected phone call in over three years, I'd prefer alligators and black bears anytime.