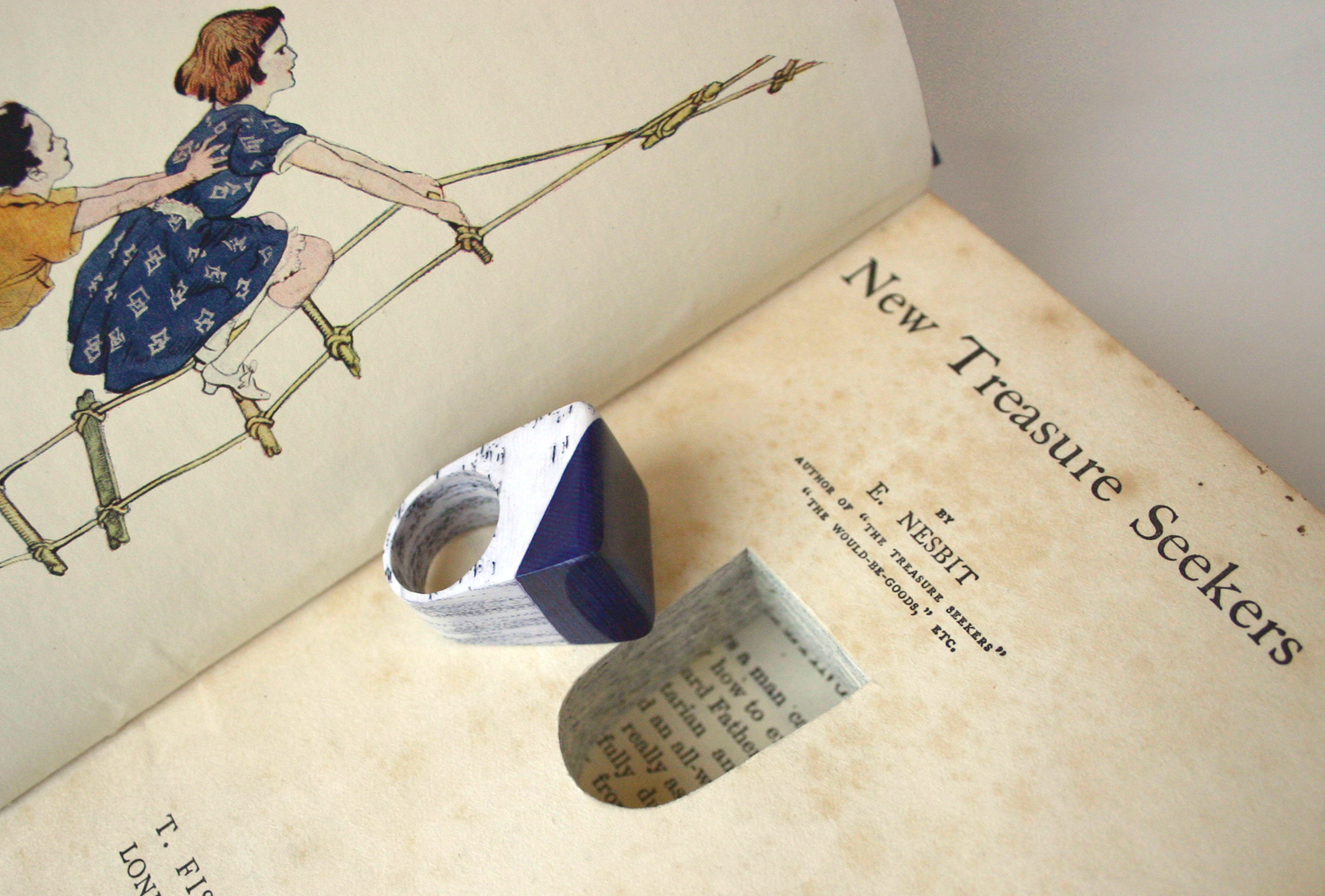 Artists have repurposed bookshelves into works of art but rarely do craftspeople turn actual books into fantastic pieces of wearable art.
A few years ago, as a surprise to his wife on their wedding anniversary, artist Jeremy May sculpted a ring out of his wife's favorite book. She loved the piece and May had so much fun creating the gift that he turned the idea into a career.
May now creates several different pieces of unique jewelry pieces out of laminated vintage books.
Here's more about the jewelry from May's official website.
"Paper is many a thing. A carrier of text, illustration, history and emotion.
Jeremy May has captured the beauty of paper via a unique laminating process. Littlefly paper jewelry is made by laminating hundreds of sheets of paper together, then carefully finishing to a high gloss. The paper is selected and carefully removed from a book, and the jewelry re-inserted in the excavated space.
Each piece is impossible to replicate and is unique to the wearer. The beauty of the jewels extends within the piece: text and images pass all the way through the object, only exposed at the surfaces – giving a tantalizing glimpse of the book within."
May not only makes books into rings but also fashions the old pages into necklaces, bracelets and even earrings.
Here are twelve amazing pieces of jewelry crafted from old novels and texts.
Made From Darkside Blues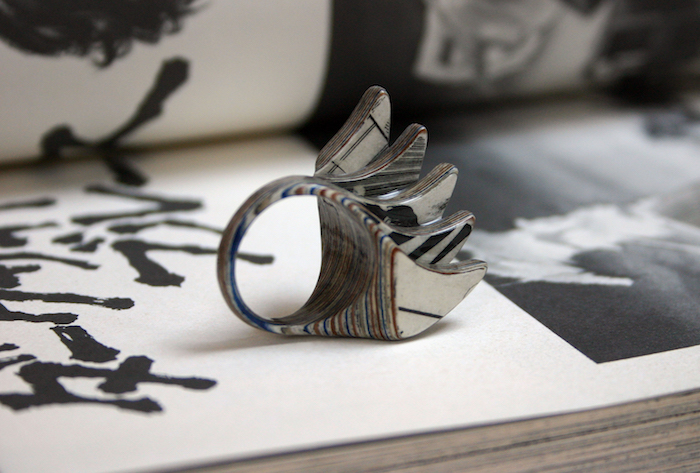 Made From Sherlock Holmes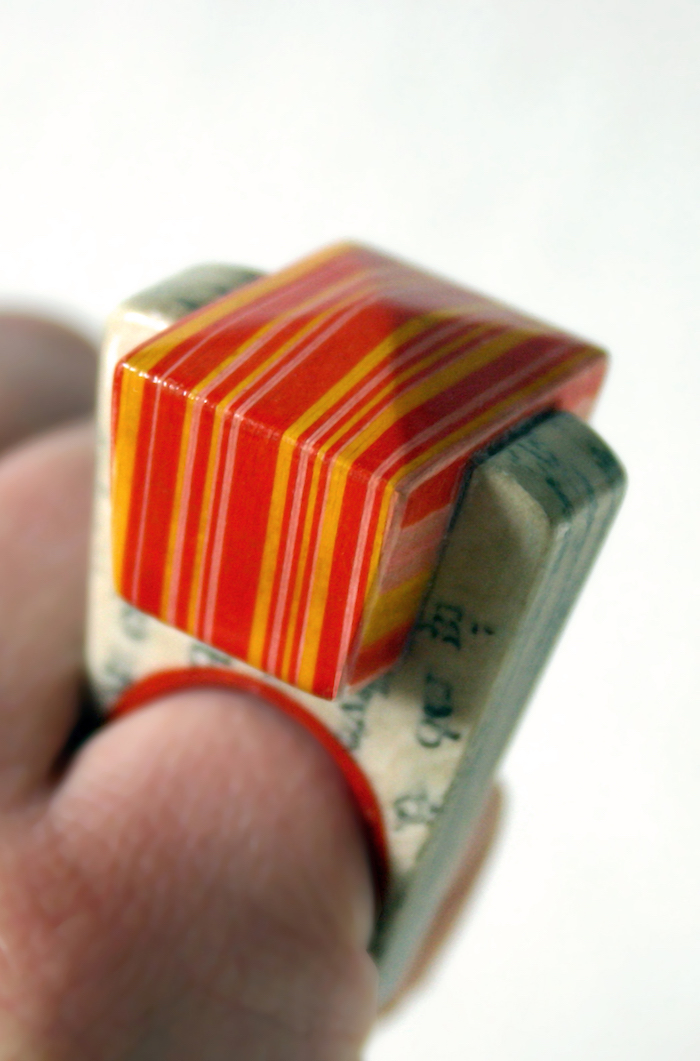 Made From Poems By The Way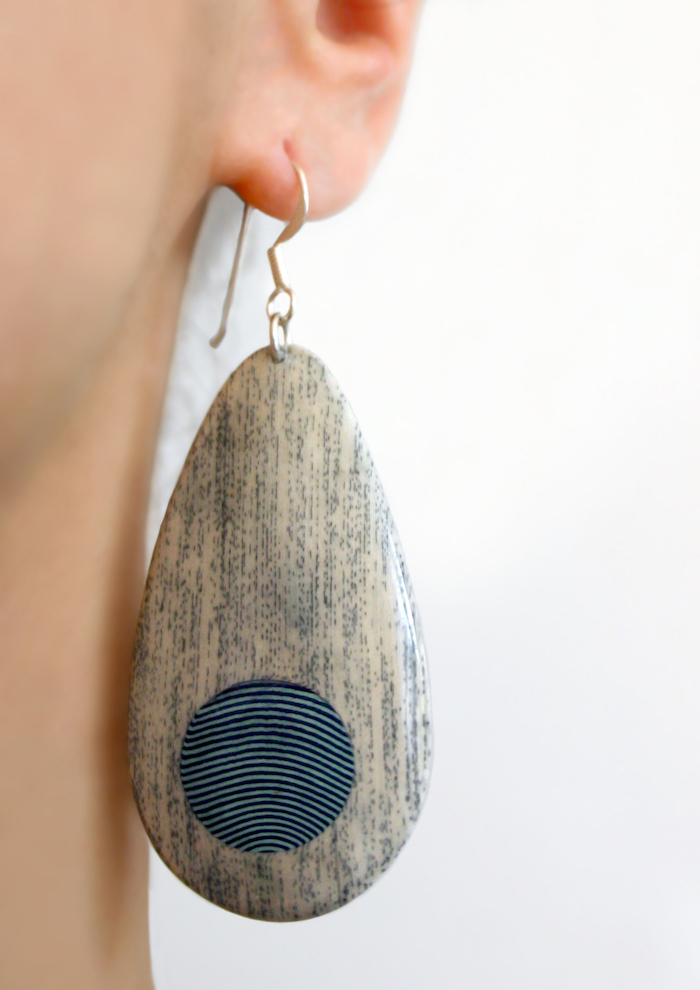 Made From The Three Muskateers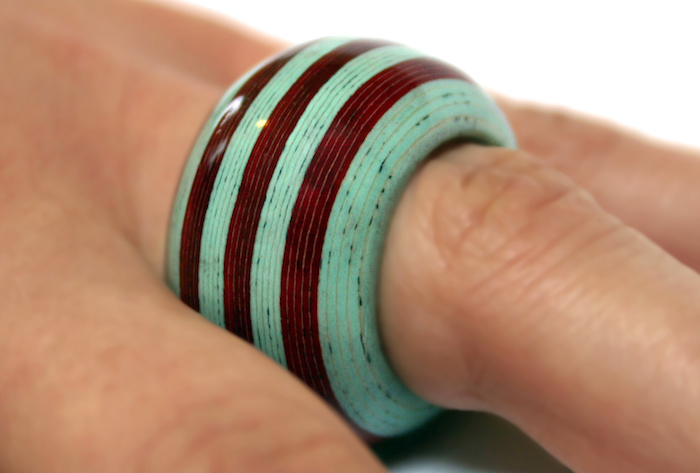 Made From Robinson Crusoe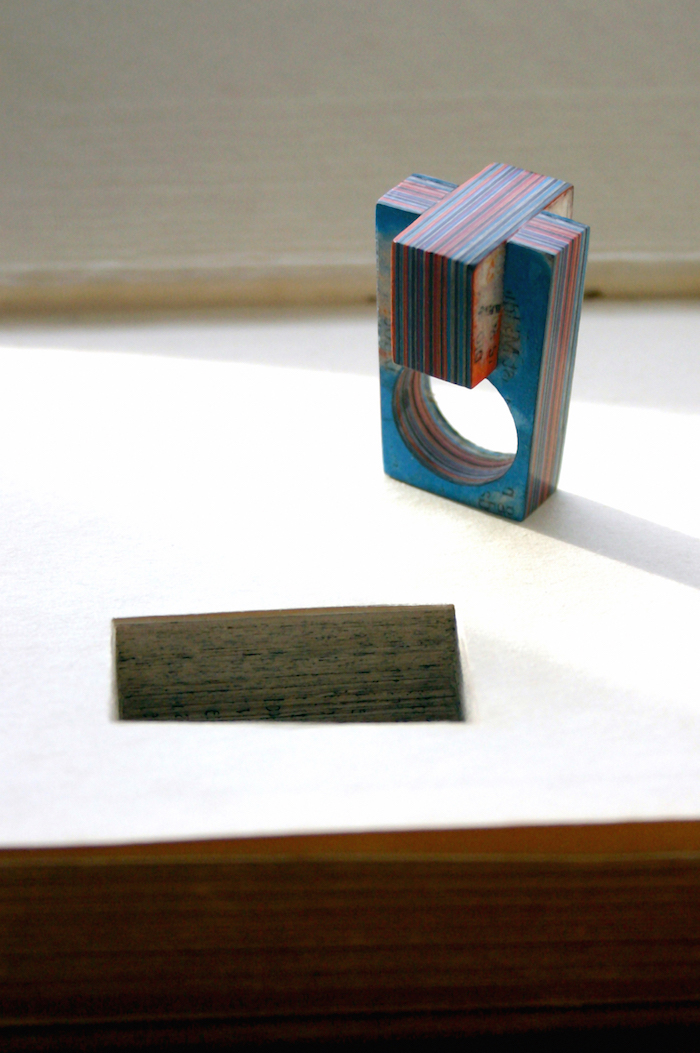 Made From A Collection of Poems
Made From The Many Inventions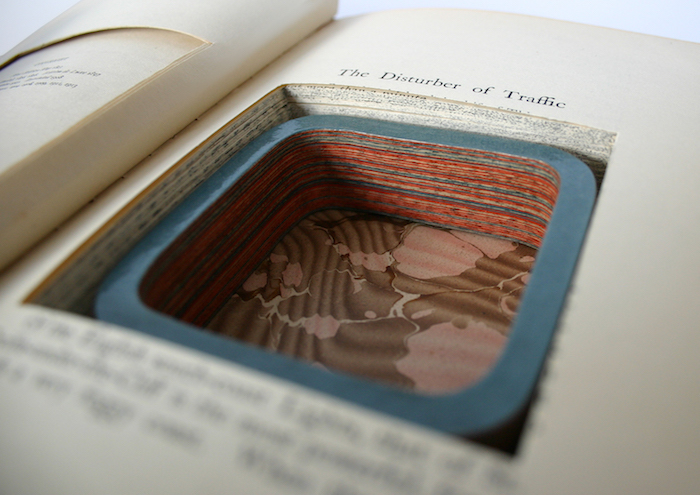 Made From Sherlock Holmes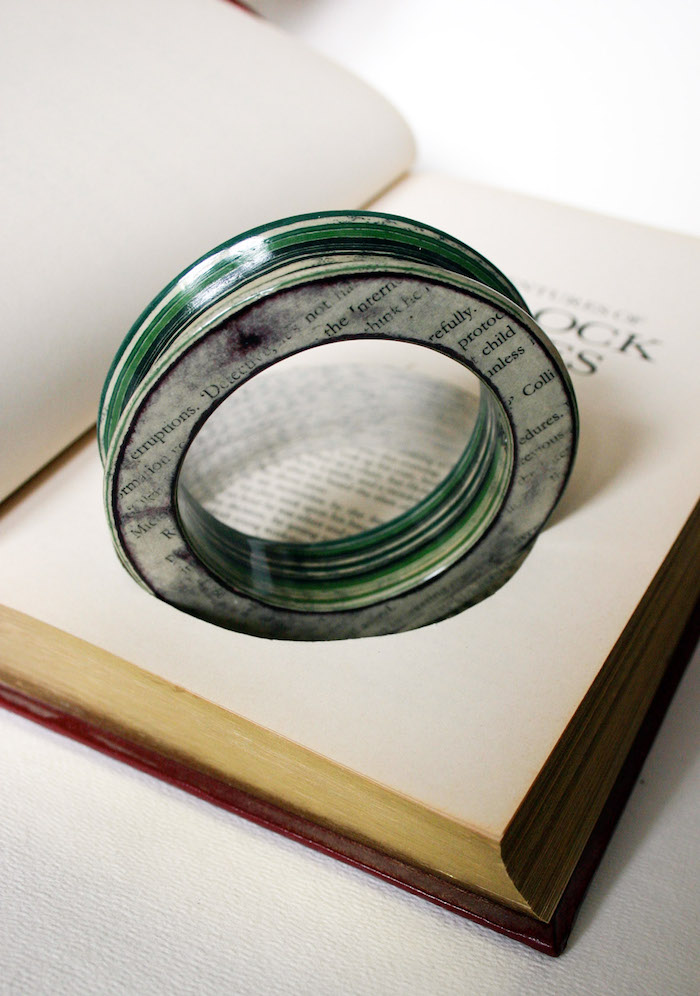 Made From The Adventures Of Oliver Twist
Made From Dramatic Works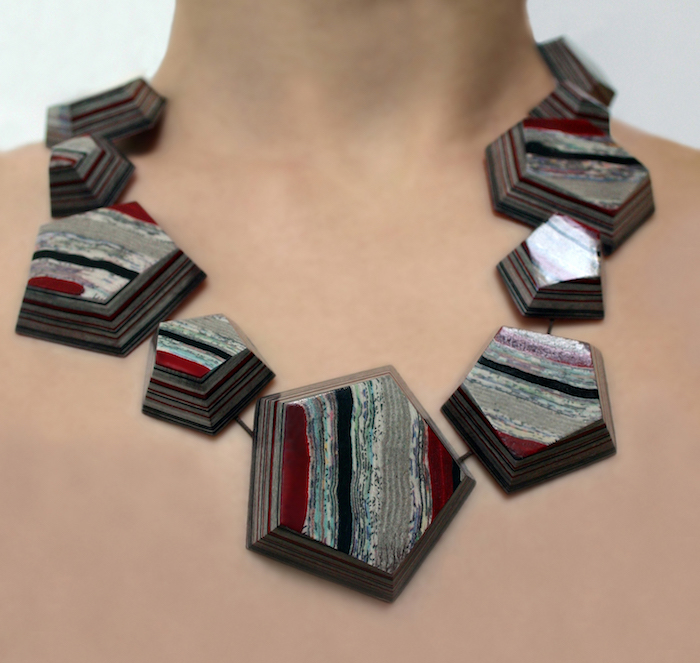 Made From The Greek/English Dictionary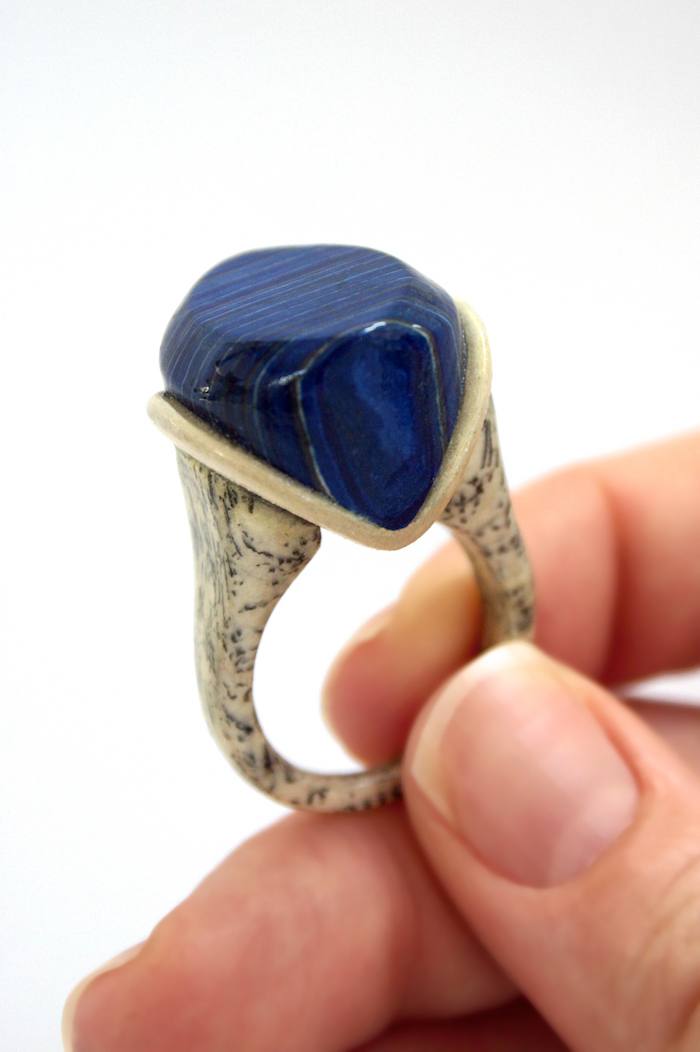 Made From The New Treasure Seekers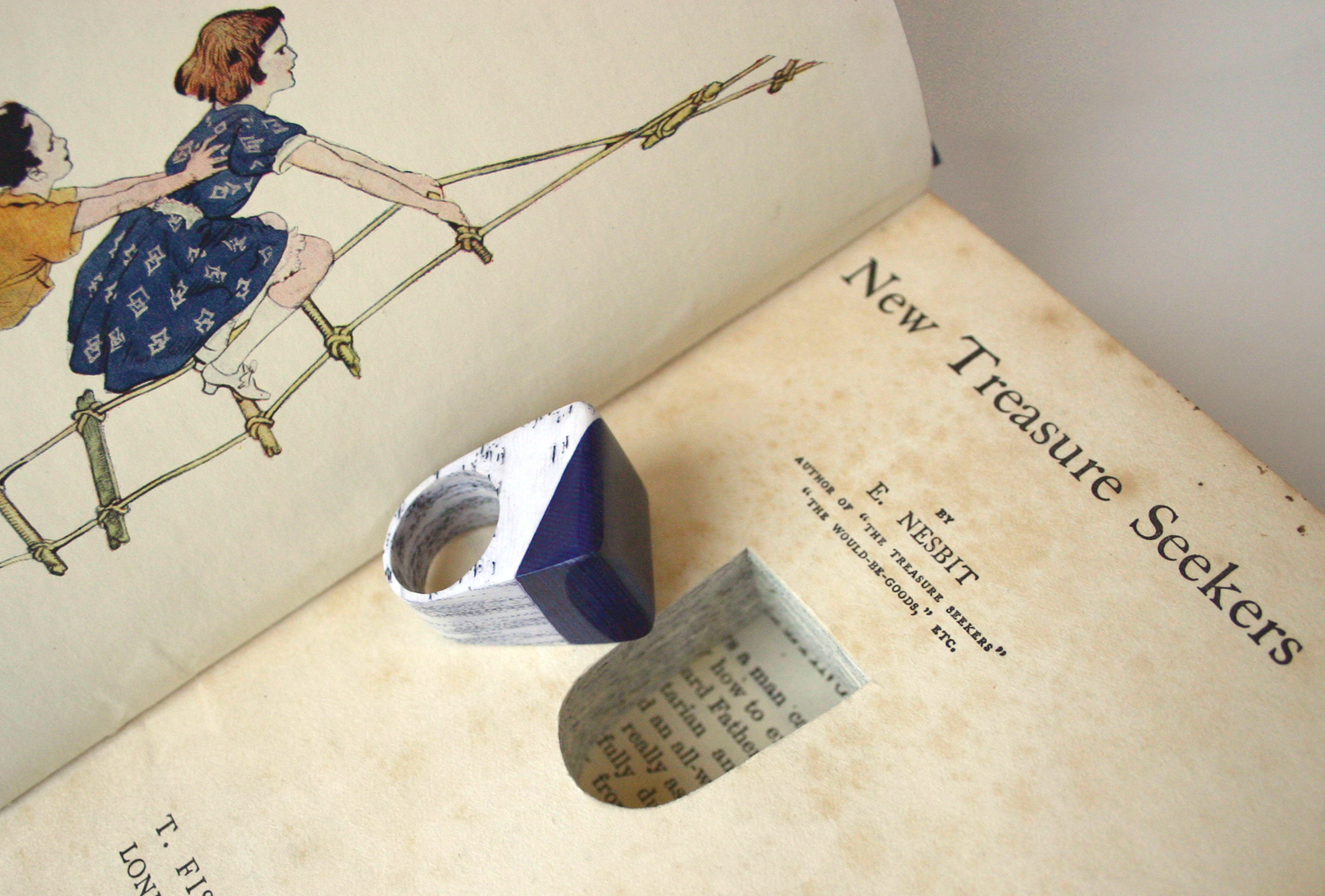 Many of these pieces have already been sold but more than a few are still available. Check out Jeremy May's official website for availability and many more amazing pieces of wearable art.
CHECK OUT OUR ARCHIVES FOR MORE ODD NEWS STORIES AND FOLLOW ODDEE ON FACEBOOK, TWITTER.