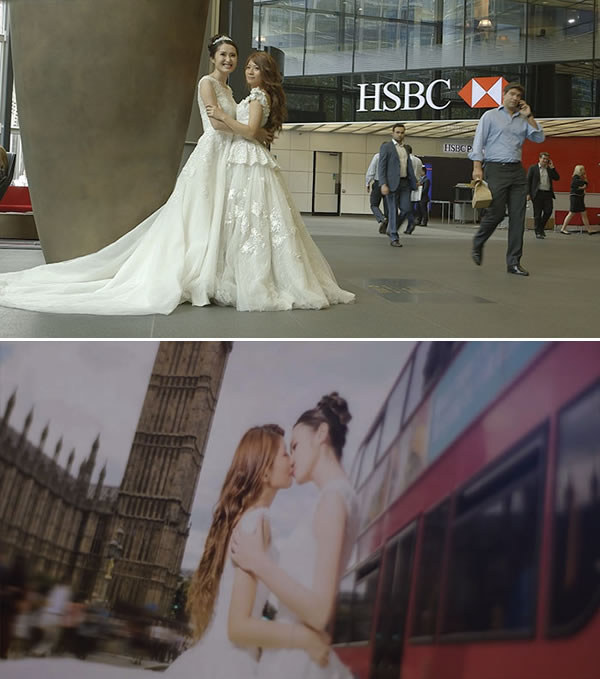 When Jennifer, a Taiwanese HSBC employee, decided to marry her girlfriend, her parents refused to attend the wedding. Instead, they cut off contact with her. Though she feared disapproval at work, her boss responded kindly—by walking her down the aisle.
Jennifer and her partner, Sam, have been together for 11 years. The couple has faced countless obstacles living in a conservative society—since same-sex marriage is still not recognized in Taiwan, they're not able to legally register their union.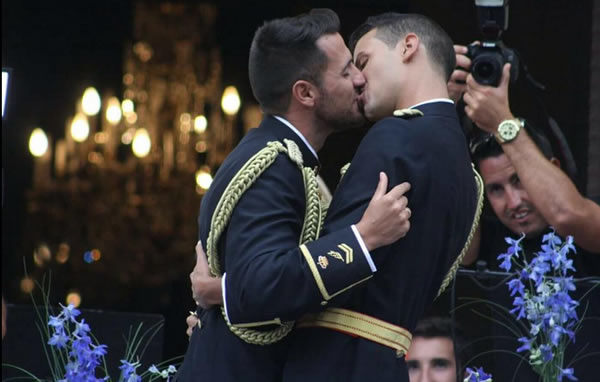 In 2015, two gay policemen tied the knot in Spain, and the whole world celebrated with them. The couple, known as Chema and Jonathan, were married in Jerez de la Frontera while dressed in their police uniforms, in what many believe is a first worldwide.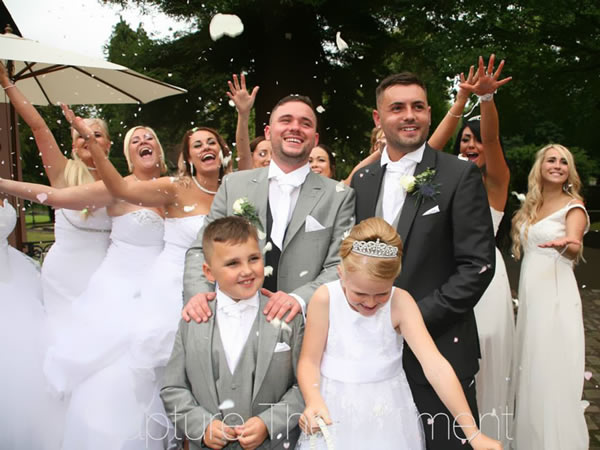 Welsh couple Deri Rogers, 28, and partner Ben Wood, 25, from Fairwater, came up with an ingenious solution to dressing their bridesmaids—they decided to let all of them wear wedding gowns!
"I figured every wedding needs a wedding dress, so why not 10? The girls all have huge personalities and so there was terrible competition, dress disasters and fall outs, but on the day of they all looked fab," Deri explained.
The couple met through their best "man," Sadie, in 2013, and got engaged two years later.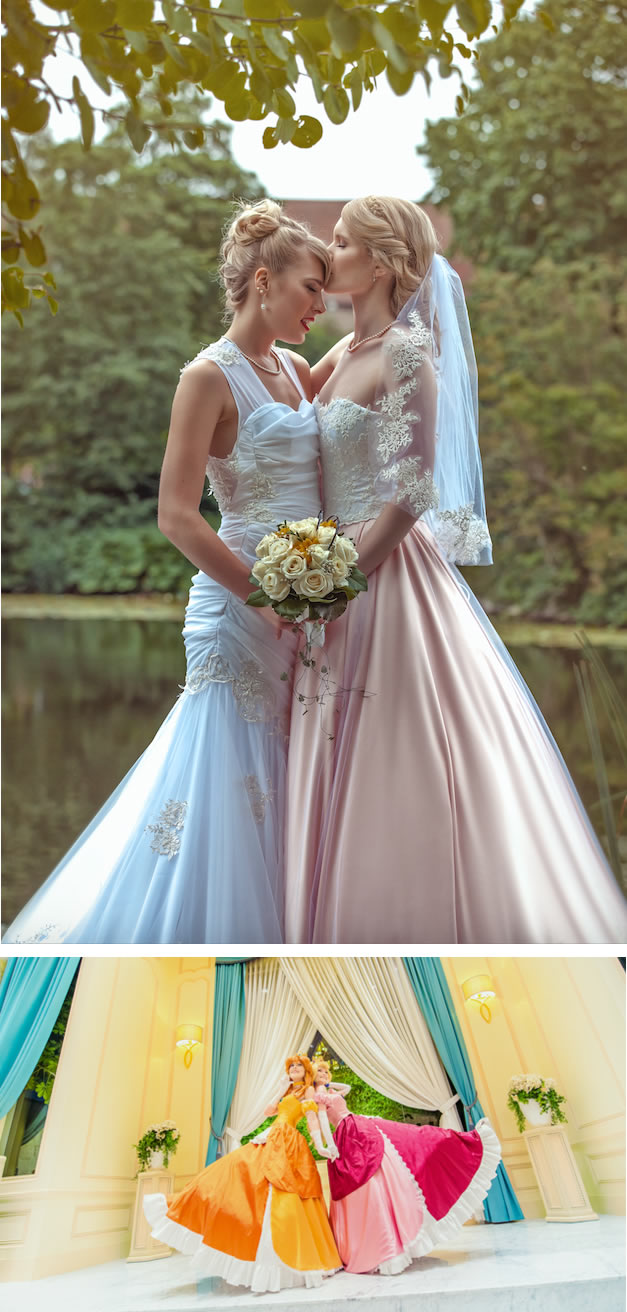 Cosplayers Carina and Sørine may dress up as characters for fun, but on their wedding day, they decided to keep things real. Both ladies have been cosplayers for years; Sørine began in 2005 and Carina in 2010. They ;pbe to dress up as their favorite characters from comics, manga, anime, and ,ther games.
For their wedding day, however, they wanted to look like real brides. The pair tied the knot on July 2, 2016 in a gorgeous ceremony at Church of Our Lady in Copenhagen, Denmark, where they live with their two cats.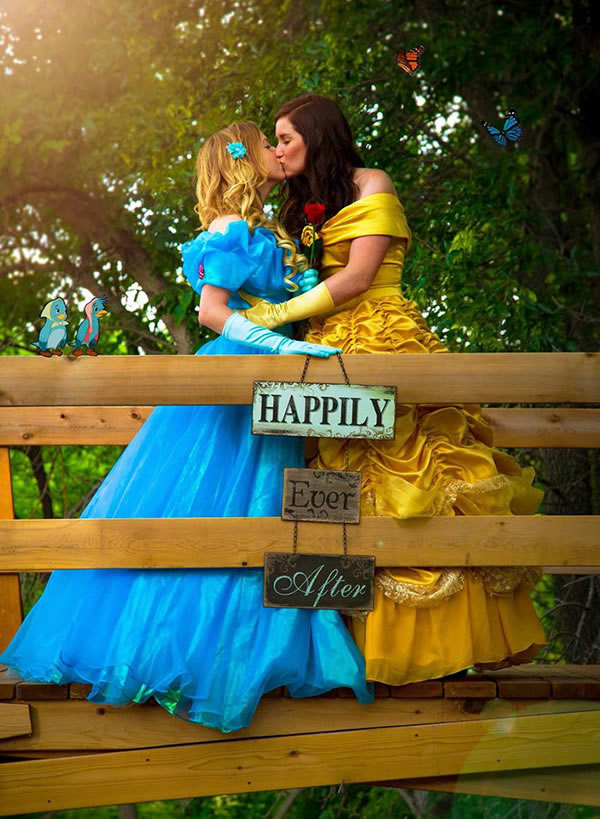 Yalonda And Kayla Solseng are big fans of Once Upon A Time, a TV series about a town in Maine where fairy tales are believed. As you can see from these pictures, the loving couple decided to have their own real-life fairy tale when they dressed as Disney princesses for their magical engagement photoshoot.
The pictures were taken at Romantic Moon Events Center in Glyndon, Minnesota, the same venue in which they recently tied the knot. Kayla dressed as Belle from Beauty and the Beast and Yalonda dressed as Cinderella. The pictures were shared on the Have A Gay Day Facebook page and have since been liked more than 17,000 times and shared by almost 8,000 people.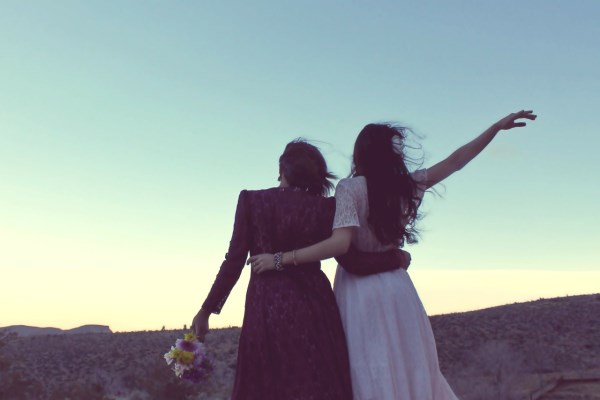 This happy couple was photographed by award winning photographer Clane Gessel.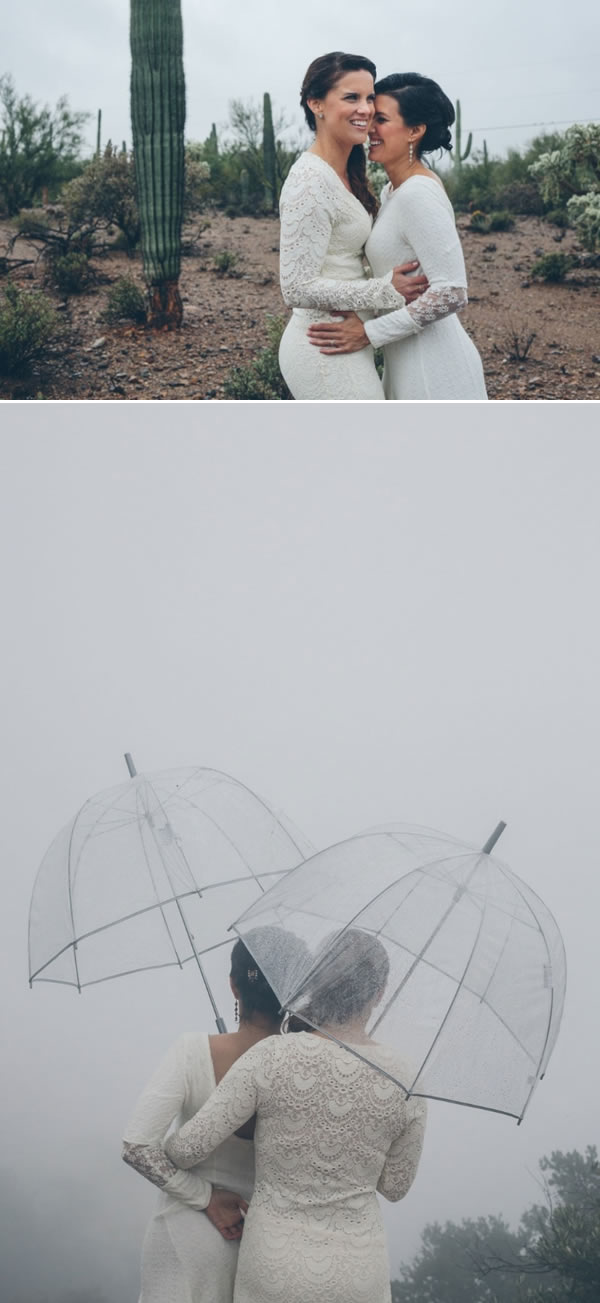 Monica and Angel had been together for eight years when the gay marriage ban in their home state of Arizona was lifted in 2014. They planned a small, mountaintop wedding in just one month and asked photographer Steph Grant to shoot the ceremony and Max and Molly Films to film it. The wedding was breathtaking, but Angel says she was just glad to be able to marry.
After photographing several same-sex weddings, Grant started giving back to the LGBT community by donating a portion of her profits to the Trevor Project.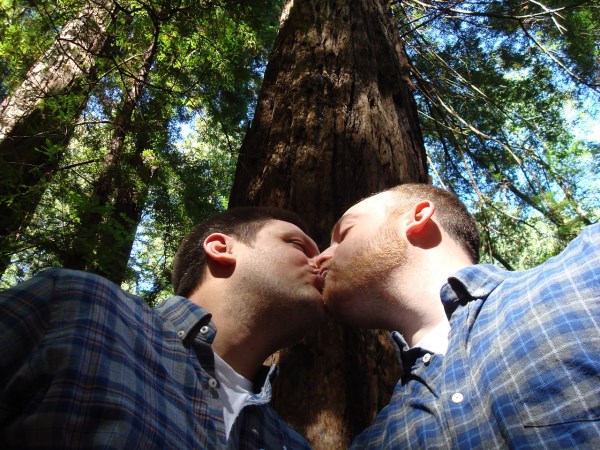 David and Ari are from Saugatuck, Michigan, but reside in Fort Lauderdale, Florida and flew back home to celebrate their wedding day with close friends and family.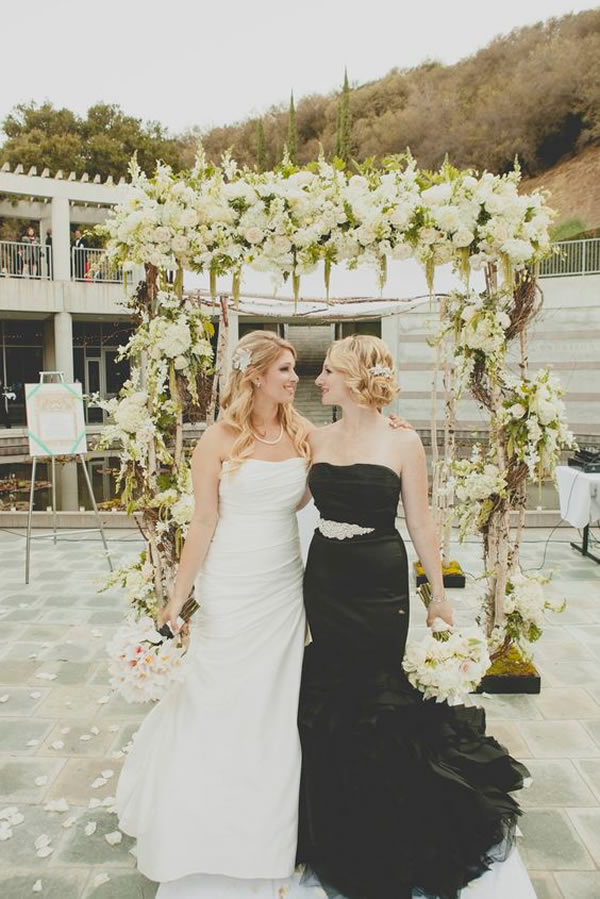 Inspired by one grandmother's art-deco ring that started their engagement, this stunning soiree is equal parts stylish and sweet. Going through photographer Rebecca Peplinski's images is like peeling back layer after layer of lovely. From the brides' gorgeous gowns to the perfect florals from Blossom Floral Inc., and every detail planned to perfection by Hustle & Bustle, this wedding photo is astonishing.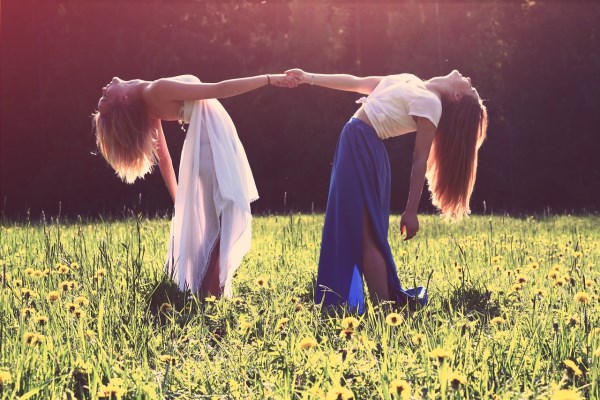 Christyana and Heather wanted to be thrifty and creative with their gorgeous, but low-key, Pennsylvania rainbow wedding. They exchanged their vows by the water followed by a reception full of tear-jerking toasts, sweet parent dances, and tons of dancing.