1

Kids crash their dad's serious BBC interview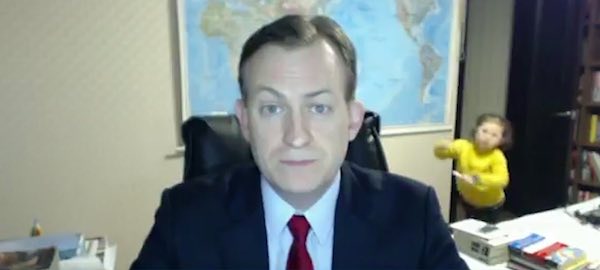 Robert Kelly, Associate Professor of Political Science at Pusan National University in Busan, was being interviewed by the BBC regarding South Korean President Park Geun-Hye's removal. During the discussion, a toddler burst into the room, followed by a baby who made his way in via a walker. To complete the farce, Kelly's wife, Jung-a Kim, then came skidding through the threshold to collect the kids. Ah, the dangers of working at home!

2

A pre-teen tee retriever videobombs a reporter during an NFL broadcast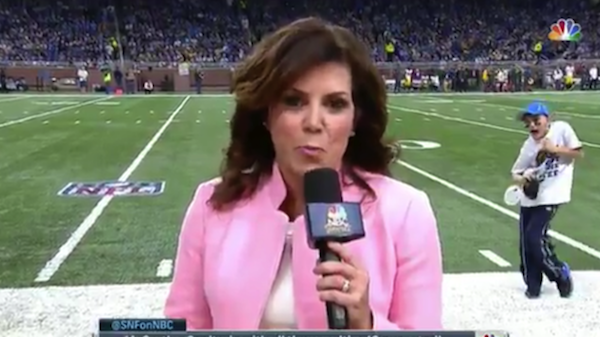 A young Detroit Lions fan used his chance to run on Ford Field to videobomb NBC sideline reporter Michele Tafoya in January 2017.
The boy got to run on the field during the Lions vs. Packers game as the tee retriever. Sensing his chance for probably Internet infamy, he stopped just over Tafoya's left shoulder to do a little dance for the national TV audience. Watch below:
3

A teen with Down Syndrome gives her parents a shout out on live TV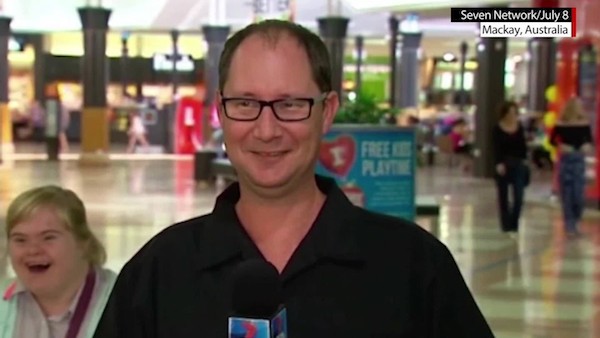 Scott Van Der Linden, a newscaster for 7 News Mackay in Queensland, Australia, was standing in a shopping mall when Georgia Knoll appeared over his right shoulder. The teen with Down Syndrome couldn't contain her excitement during the live broadcast, and the reporter let her give a shout out to her mom and dad.

4

A kid diva becomes a YouTube sensation after a mall videobomb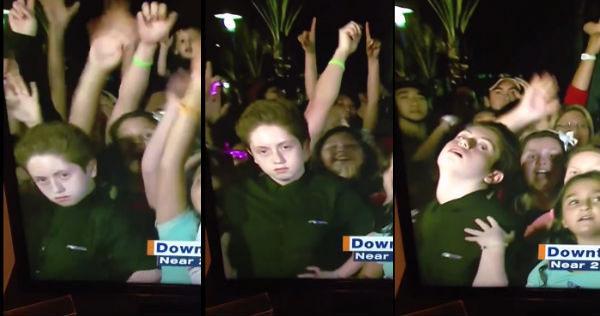 At a 2014 mall opening in Las Vegas, all eyes were most definitely not on KLAS news anchor Patranya Bhoolsuwan. Behind her, a young prince of sass stared down the camera and unleashed 3,000 tons of fabulousness, all while bringing his best Lady Gaga. The young gent, who goes by the name of Brendan Jordan (he's since become a YouTube star in his own right), even won over the reporter, who later tweeted a picture of the pair together.

5

A little boy farts on a weatherman during a live forecast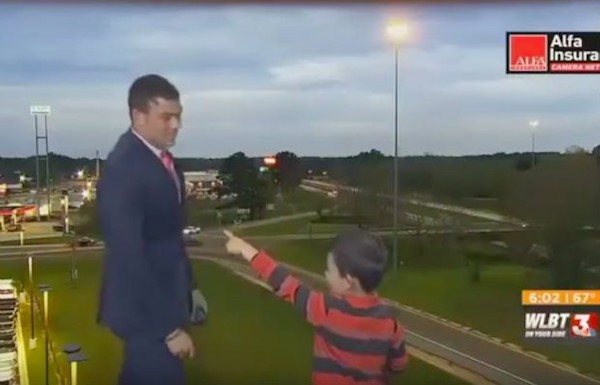 WLBT Mississippi weatherman Patrick Ellis was giving viewers the weekend weather forecast when an excited boy named Houston ran in front of his green screen waving his arms. After being asked if he wanted to help, the kid turned around and created some wind of his own. He farted and said, "There are toots and farts everywhere!" He was then pulled off camera by his flustered dad who ran after him on set.

6

A little brother masterfully videobombs his sister from inside a shower stall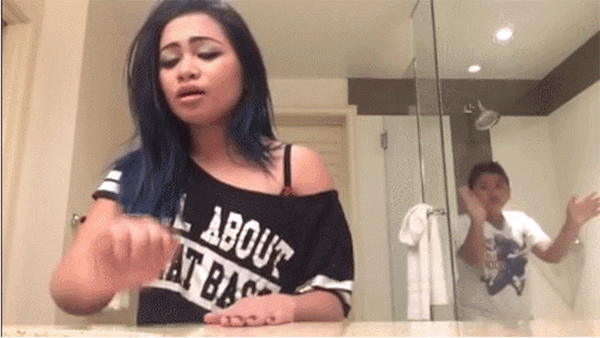 If you haven't been blessed to know what it's like to have a younger brother or sister, consider this your crash course—watch as a teen covers Robin Thicke's "Lost Without U" while her brother hilariously dances along to his sister's singing, making for one awesome videobomb.
v
7

Videobombing kid brings a little levity to a flooded region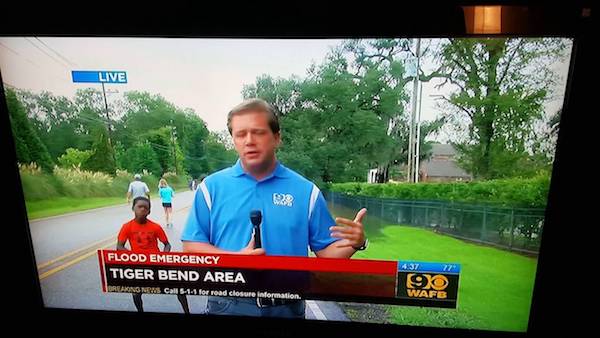 During summer 2016, the carefree attitude of one young boy in Baton Rouge raised the spirits of many residents during a flood. From behind a news correspondent, the youngster can be seen throwing some moves. Neither the reporter nor the cameraman requested that he be removed from the shot, but instead treated viewers to almost two minutes of some much-needed hilarity.

8

A videobombing little brother becomes a viral YouTube star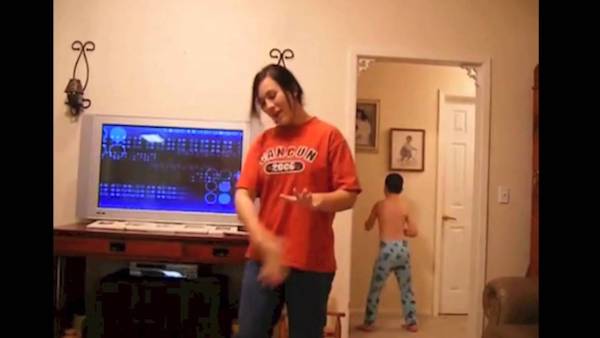 In this classic viral video from 2011, a teen thinks she's alone dancing to Akon, but what she doesn't know is that her shirtless little brother (who was about seven at the time) is making magic in the background. With over 20 million views, this brother and sister duo are now YouTube legends!

9

A toddler interrupts a "twerkout" with some cute moves of his own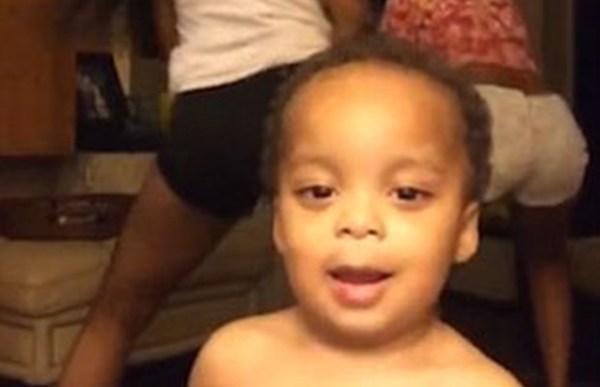 BFF's Alyce Brent and Taylor Morris were breaking it down to some sick tunes when, unbeknownst to them, Alyce's adorable nephew completely gatecrashes their twerk-out. Watch below!
10

Overzealous teen breaks up an interview to shake hands with the winning team's coach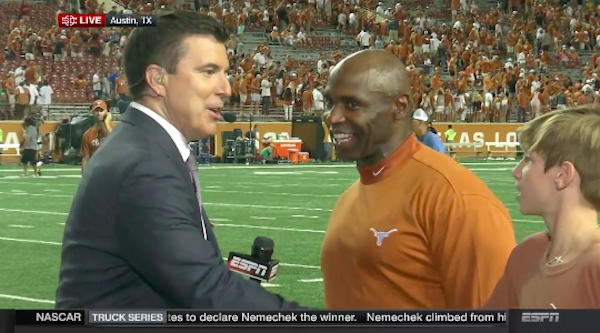 Just how popular was football coach Charlie Strong's (his team is the South Florida Bulls) victory over the Fighting Irish? His players threw him in the air in celebration, for starters. And he also had a postgame interview with Rece Davis interrupted by an adoring young fan who just felt the need to come over and shake his hand.