1

Donuts + Alcohol Shots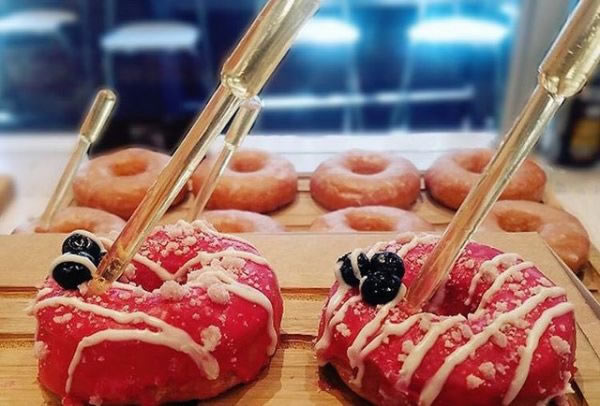 There's nothing better than a donut, except a donut with a shot of alcohol inside. You can get these boozy, sweet treats at Denver's Habit Doughnut Dispensary with your choice rum, whiskey, or vodka. Popular combinations include the Plain Jane and Blazed (infused with Fireball), the French Toast (with whiskey), the Carbon (chocolate and espresso with Kahlua), and the establishment's signature donut, the Habit Jumbleberry (with vodka).
2

Sushi Donuts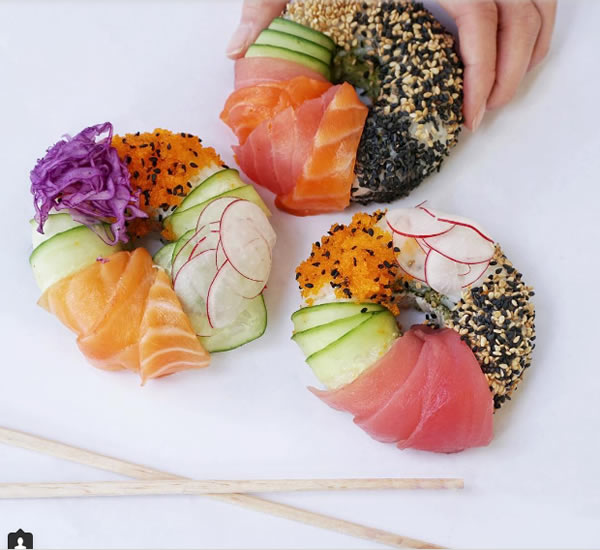 Prepare yourself for the Instagram onslaught sushi donuts. Unlike other new, more questionable, sushi products (croissants and Kit-Kats, just to name a few) this is a creation that we want to eat immediately. Project Poke, located in California, is the spot that serves them up and their popularity is on the rise, thanks to a feature on Insider.
3

Donut walls (for weddings)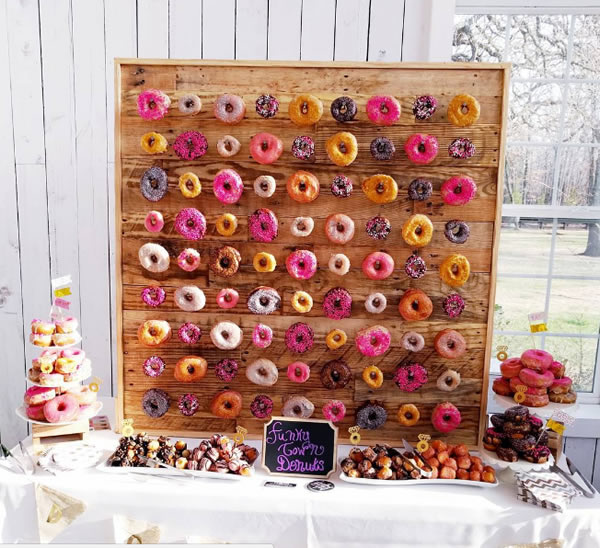 Yes, this is a wall filled with donuts, and it's coming to a wedding near you. "This is the culmination of two wedding trends—familiar comfort food with something that is novel and unexpected," says wedding planner Annie Lee, of Daughter of Design. "People are going with familiar food in an unfamiliar presentation. Couples are moving away from formal fine dining and are attracted to doing anything interactive and fun—like going to get a donut off a wall."
4

"Buffalo Crunch" Donut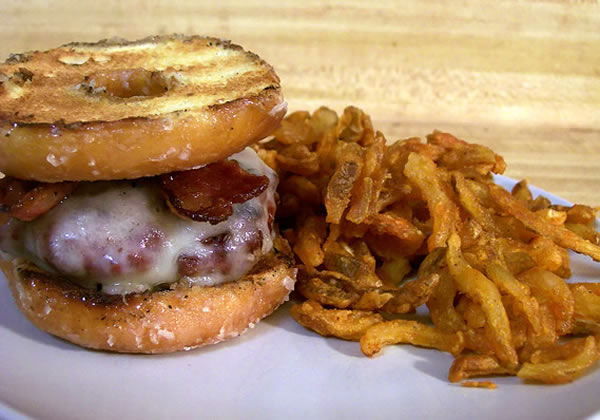 In 2014, Canadian donut chain Tim Hortons took a deep dive into fast-food mashup territory with this "Buffalo Crunch" donut, which was served exclusively at the New York State Fair in 2014. It consisted of a pull-apart yeast that's dunked in Buffalo sauce and crusted with crushed-up chips. It combines a staggeringly high number of junk-food influences (Buffalo sauce, tortilla chips, donuts) while still managing to make sense. The corn chip strips in the center are decorative, and the donut comes in mild and hot varieties (mild is "toned down" with Ranch dressing).
Does this combination look good to you? Grab a napkin.
5

Pokémon Go Donuts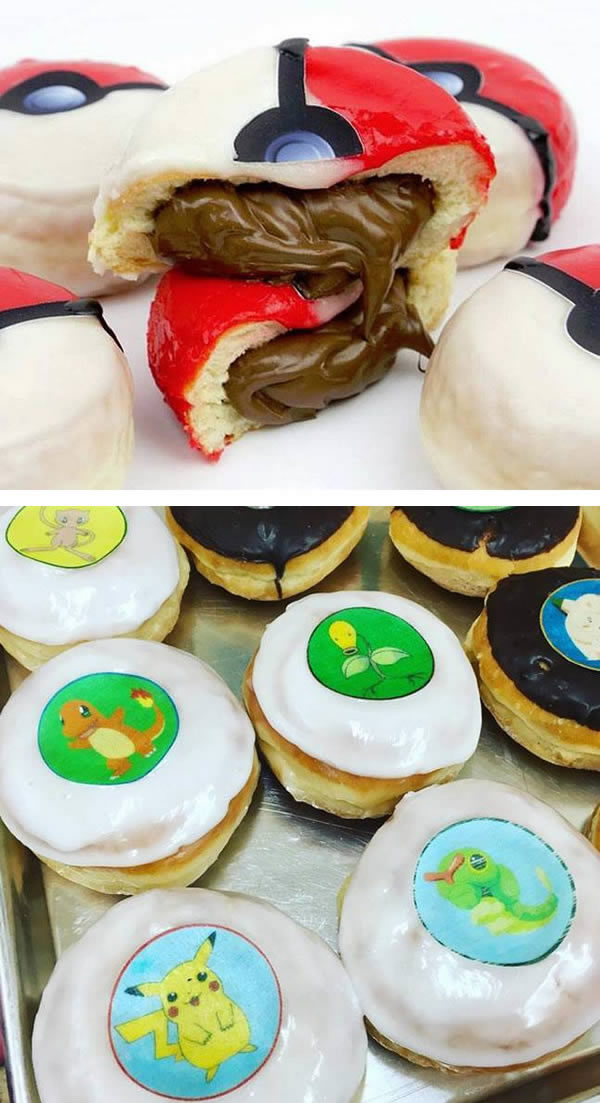 Las year, when the world was hooked on Pokémon Go, bakers decided to capture the hearts and souls of gaming customers with these cute and delicious Pokémon Go-inspired donuts!
Doughnut Time, a cafe in Brisbane, was one of the first to offer Nutella-stuffed donuts that resembled Pokéballs. A New York-based chain, the similarly named Donut Time, also jumped on the bandwagon—their specialty donuts were called Pokéseeds, and they came with strawberry and peach cream filling.
6

Inception Donut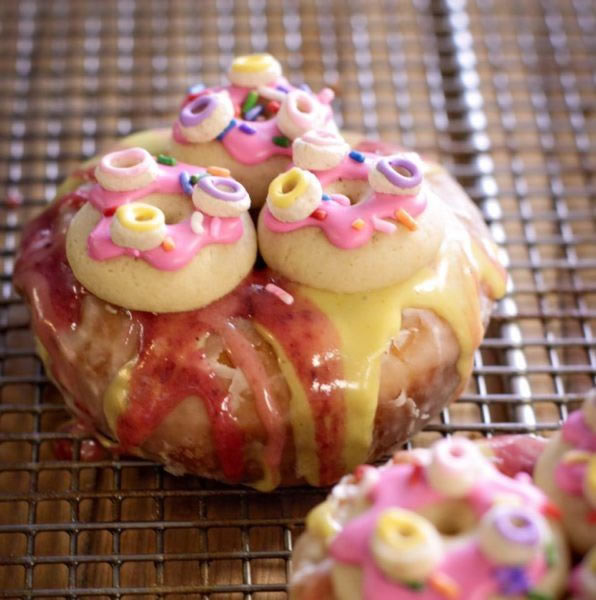 What's better than a dozen donuts? How about a donut with a dozen donuts on them? The brilliant "Inception Donut" was created at The Cinnamon Snail in NYC. The donuts are $7 each—their other donut offerings are $2—and are available first come, first served from 11 a.m. until they run out.
7

Donut Bouquet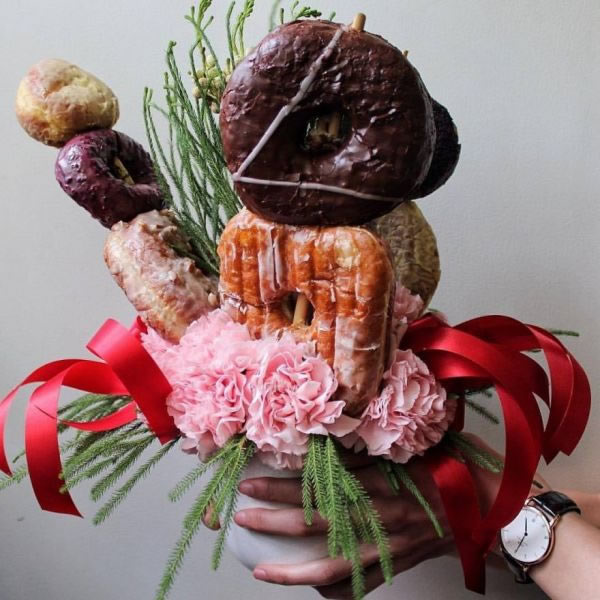 Say it with flowers? No, if you love someone, express your passion with another eternal symbol of affection—the donut. The Doughnut Plant, a chain in New York City, offers elegant bouquets of donuts that are perfect for any tabletop display.
8

$45,000 Pumpkin Donuts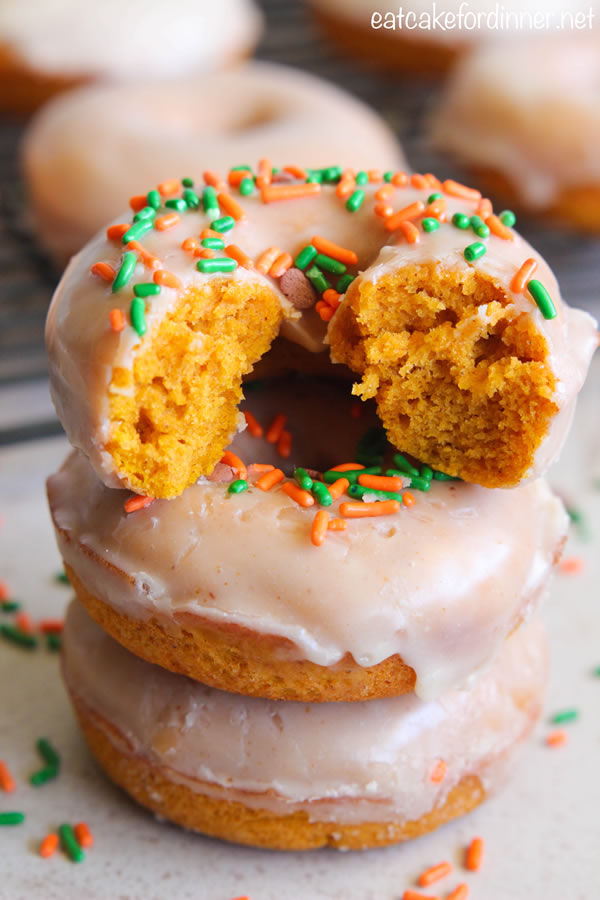 While we're huge fans of donuts (who isn't?), we were shocked to learn that the U.S. government has spent $45,000 on marketing pumpkin donuts as a healthy food choice.
In his "Waste of the Week" speech, Senator Dan Coats (R-IN) said that the feds spent more than $290 million in taxpayer dollars over the past ten years on an agricultural grant program for business plan development and agricultural marketing. Citing one of the more egregious cases, Coats said a grant recipient received the money to market pumpkin donuts as healthy, locally produced food.
Other equally bizarre uses of the grant money include processing olives, and developing and marketing alcoholic beverages, cheese, and chicken.
9

Galaxy Donuts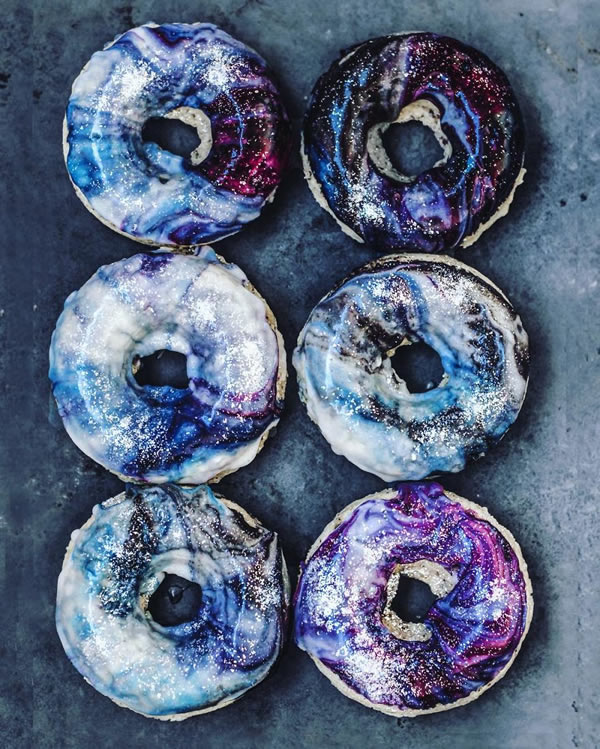 22-year-old Iranian confectioner Hedi Gh posted a picture of her otherworldly donut creations on Instagram, and everyone went crazy. But even though her galaxy donuts may look out of this world, the process of making them is pretty down-to-earth. You won't need to visit a hipster donut shop or consult a pastry chef to bring them to life in your kitchen—check this link for the 5-minute recipe.
10

Mac n' Cheese Donut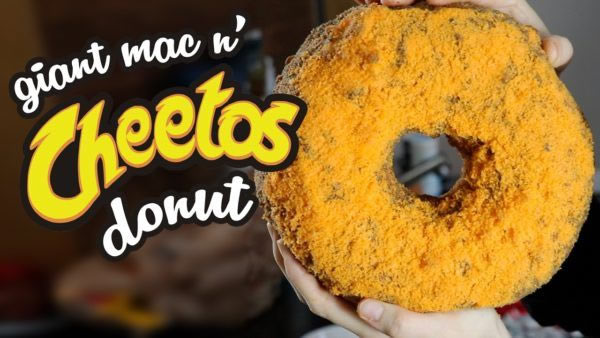 Sometimes you don't want to skip straight to dessert, but need something saltier. For the times that you want some carb-heavy, cheesy deliciousness, consider a Mac n' Cheetos donut, like this one from the geniuses at HellthyJunkFood.
The creation might not technically be a donut, but it sure has that classic shape we all love, and, more importantly, it combines everything you love about macaroni and cheese with fabulously artificial Cheetos flavor.