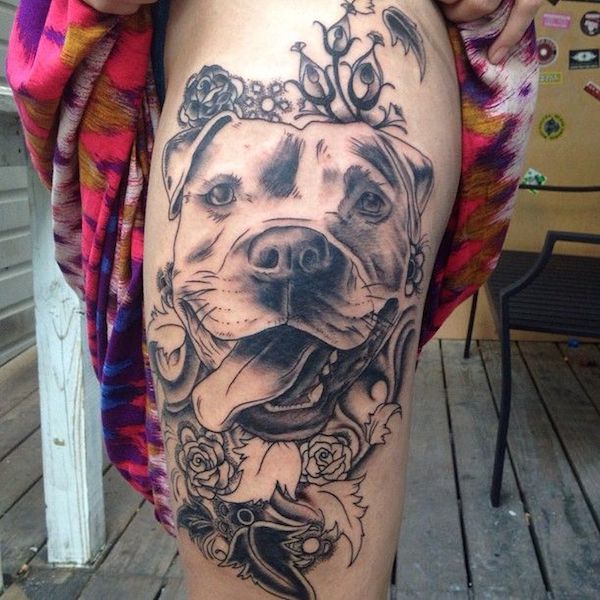 An ornate homage to a dog that has passed over the Rainbow Bridge.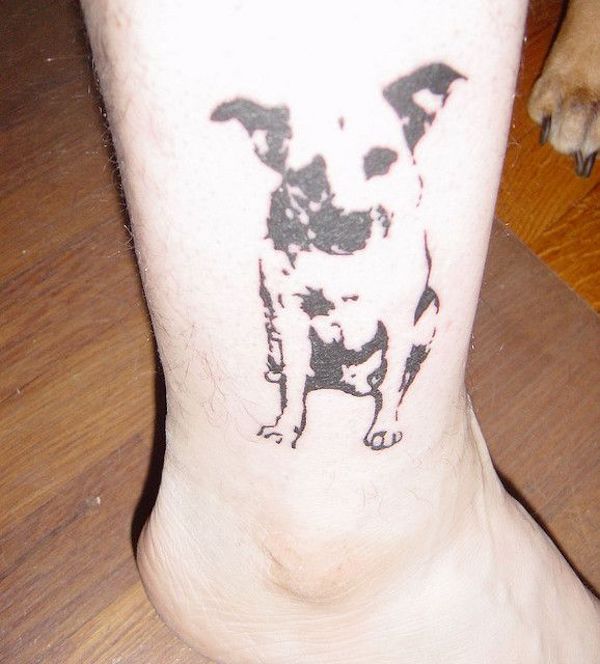 One tattoo artist took a more abstract take with this high contrast pup.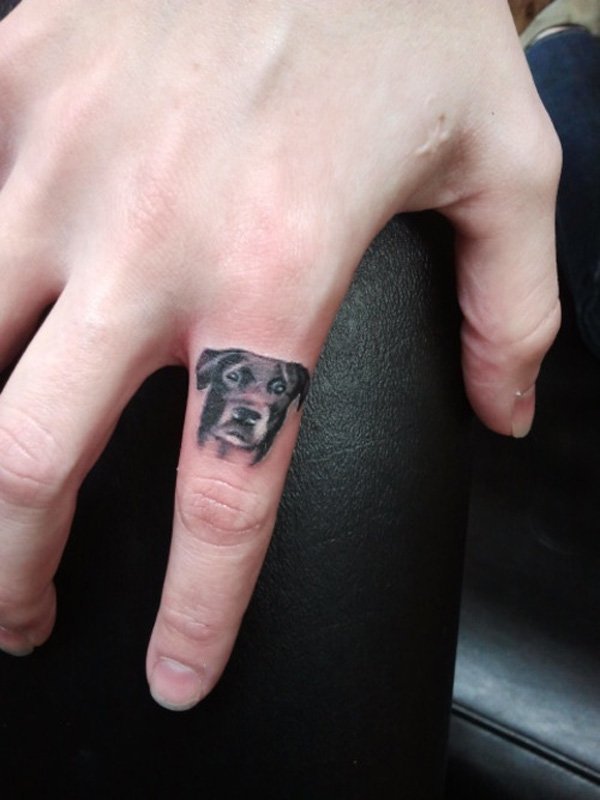 A small tattoo that still packs a sentimental wallop.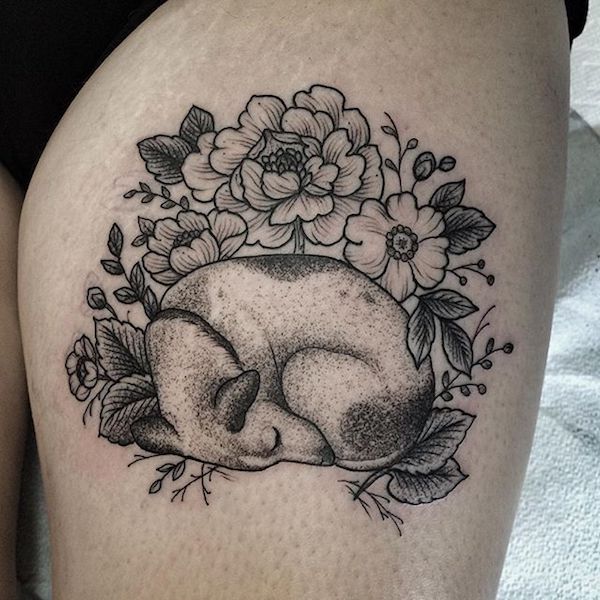 This touching memorial tattoo is courtesy of Pearl Harbor Gift Shop in Toronto.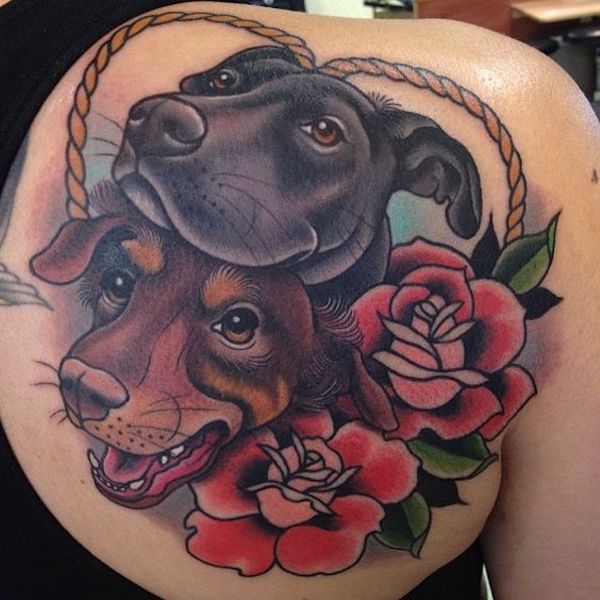 Two dogs are always better than one!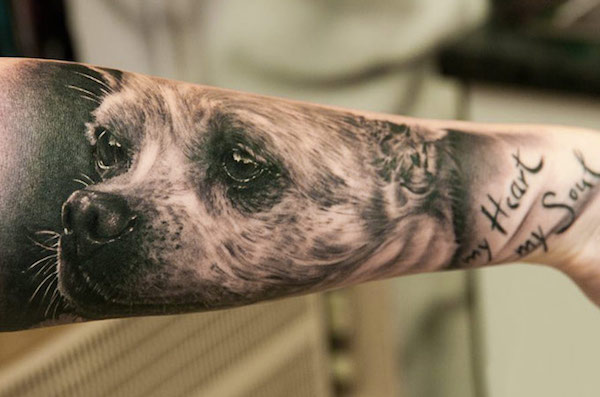 You clearly see the love the owner has for his pet in this tattoo designed by artist Andy Engel.
A memorial tattoo for a Border Collie named Pepper.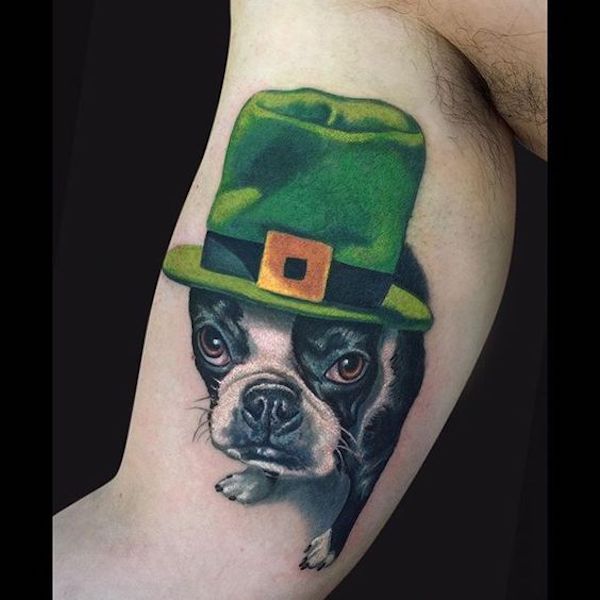 A portrait of Bugsy the Boston by artist Jamie Lee Parker at MD Tattoo Studio in Northridge, California.
Precious pup portraiture.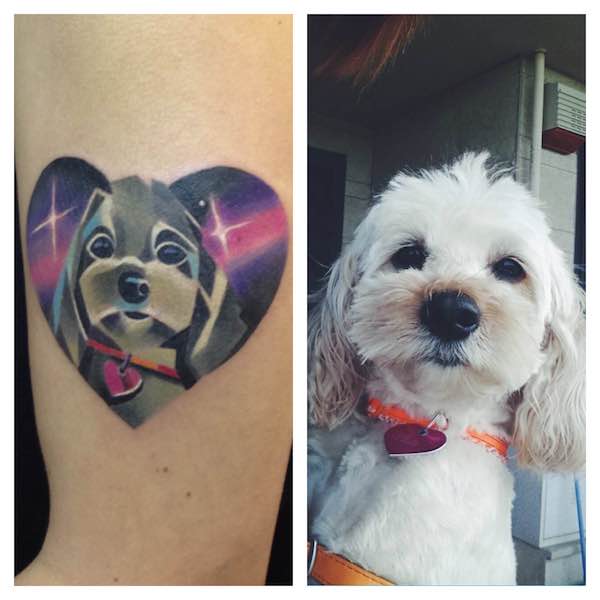 The work of renowned Russian artist Sasha Unisex.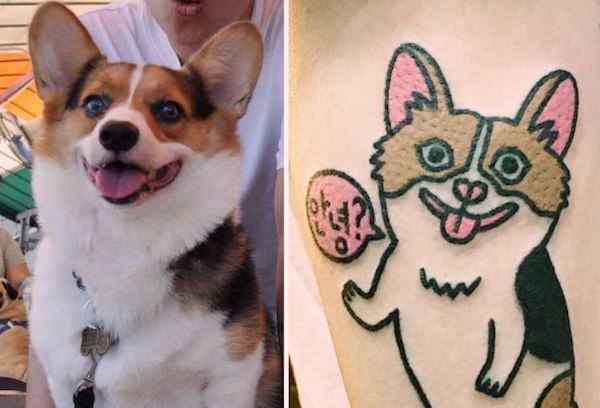 A cartoon corgi by South Korean artist Jiran.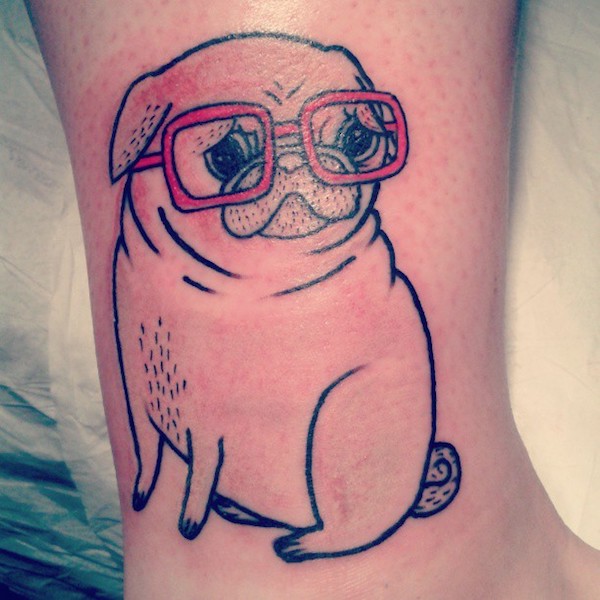 You won't find much cuter than a pug puppy in glasses.