1

Trump is trolled over his official inauguration photo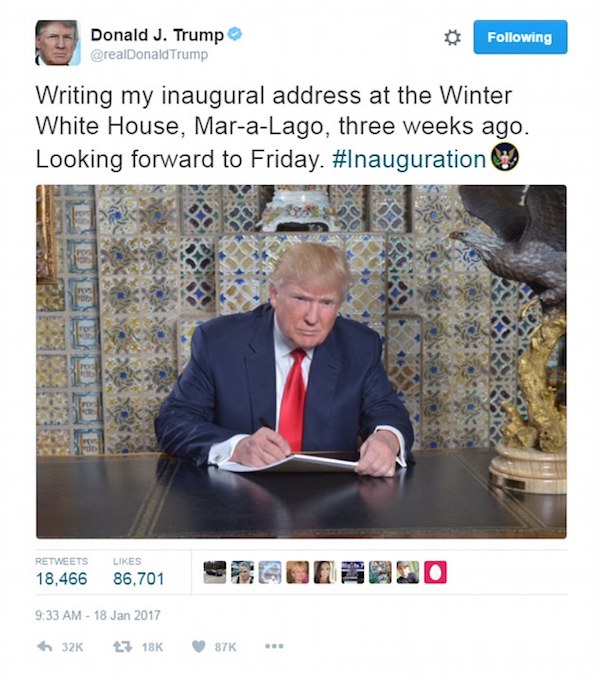 Before the inauguration, Donald Trump was trolled after posting a picture of what he claimed was him hard at work writing his inaugural address from the "Winter White House," Mar-a-Lago, in Florida.
The president-elect tweeted a photo of him sitting behind a dark wood desk, with a pen poised over a blank notepad. The caption read, "Writing my inaugural address at the Winter White House, Mar-a-Lago, three weeks ago. Looking forward to Friday. #Inauguration." Twitterers, were quick to point out that his "desk" appeared to be a receptionist's table in the public hallway of Mar-a-Lago, and, of course, continued to show him no mercy:
Draw me like one of your French girls pic.twitter.com/3I4tjFiDn1

— HannahJane Parkinson (@ladyhaja) January 18, 2017
@realDonaldTrump that is a blank piece of paper and you're holding a closed sharpie pic.twitter.com/ekCcH8eTXe

— Jules Suzdaltsev (@jules_su) January 18, 2017
good job @realDonaldTrump pic.twitter.com/Ioj869Tfy3

— uhhh (@_uhhhhhhh) January 18, 2017
@realDonaldTrump #NotMyPresident #TheResistance #conflict #Putin #Inauguration

In house security cam Mar a Lago pic.twitter.com/diwnpjAS3F

— Beo Bachter (@kaysintBB) January 18, 2017
2

A marijuana advocacy group gives out 5000 joints before the inauguration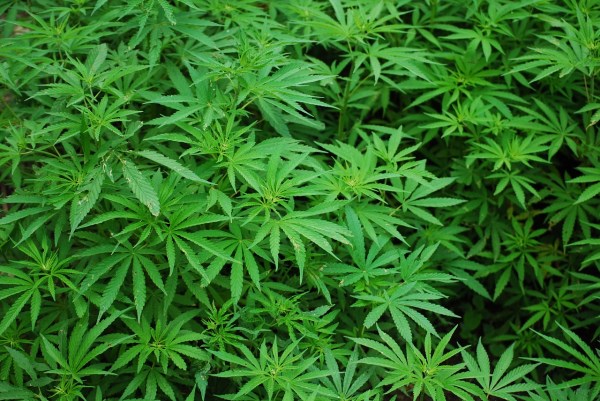 A D.C.-based marijuana advocacy group that successfully lobbied for weed legalization in Washington gave out more than 5,500 joints for free before the inauguration.
DCMJ says the marijuana hand-out was not necessarily an anti-Trump protest since both revelers and protesters were invited to partake. Instead, says DCMJ co-founder Nikolas Schiller, the event was for anybody who supported cannabis reform.
3

The White House website now promotes Melania Trump's modeling and jewelry line
Just hours after taking office, the White House website's previous administration's pages devoted to civil liberties, LGBTQ rights, and climate change were removed. Melania Trump's charitable works and interests were posted—as well as her magazine cover appearances and details on her jewelry line at QVC. The website now also includes a lengthy list of brands that hired her as a model and several of the magazines in which she appeared, including the Sports Illustrated Swimsuit Issue.
4

The President makes a questionable musical entrance at his inaugural concert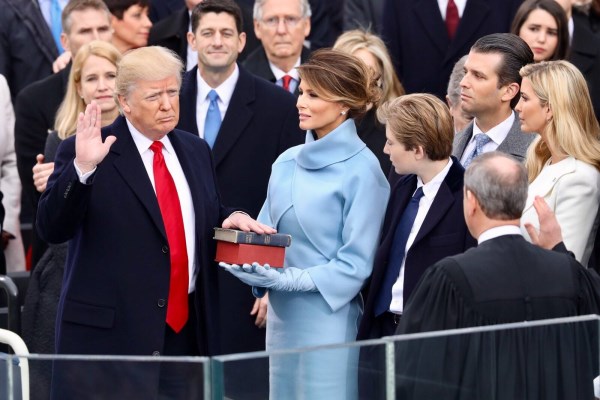 On January 19, 2017, President-elect Trump and the future First Lady entered the inaugural concert to the Rolling Stones' classic "Heart of Stone," a choice that was immediately questioned.
The title is unusual enough, but the lyrics "There's been so many girls that I've known/I've made so many cry, and still I wonder why/Here comes a little girl/I see her walking down the street" harken directly to controversy for the commander-in-chief. During his campaign, at least a dozen women accused Trump of sexual assault, which he has, of course, denied.
5

A portable toilet company is angered by an inaugural cover up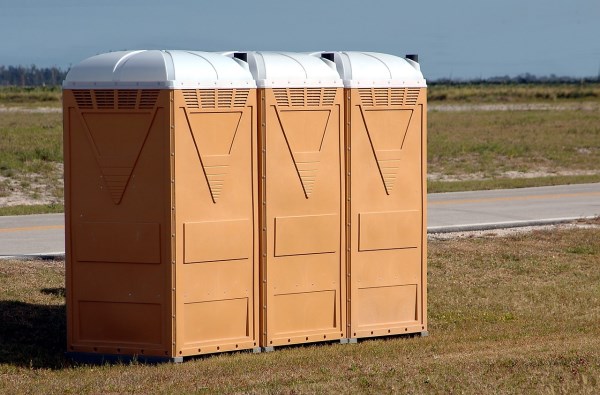 The owner of the company that provided portable toilets for the inauguration for President-elect Donald Trump is angry because someone covered up their business name with blue tape.
Workers for the Virginia company known as "Don's Johns" (nope, we didn't make that up) were surprised to find that someone was putting blue tape over the name. Apparently, someone doesn't want "Don's Johns" to be associated with the president-elect.
The CEO of the company, Rob Weghorst, was unhappy about the whole deal and told his employees to rip the tape off, saying, "We like to have our names on our units."
6

Former NY mayor Rudy Giuliani tells a 9/11-related joke at the inauguration luncheon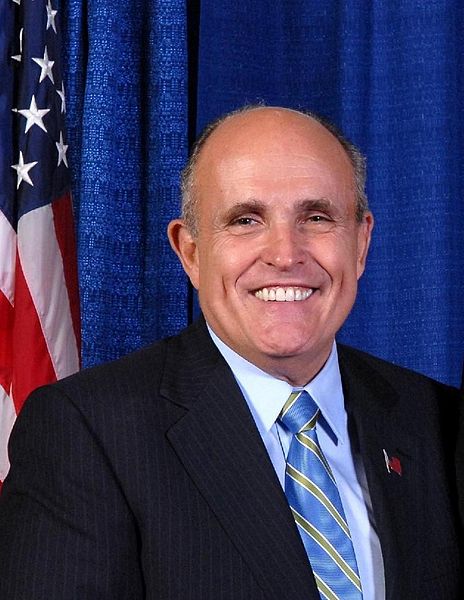 Did you hear the one about 9/11? Former New York Mayor Rudy Giuliani, who once appeared to forget that 9/11 ever happened, took a swanky inauguration luncheon as an opportunity to tell a sex-filled "locker room" anecdote about the worst terror attack in U.S. history.
The incident occurred on Sept. 14, 2001, when Giuliani rode in the same car as former President George W. Bush to the ruins of the World Trade Center in downtown Manhattan. "In the same car with me was my fire commissioner, Tom Van Essen, and Tom had lost what turned out to be 343 firefighters," said Giuliani, who was recently hired on as Trump's cybersecurity adviser. "And President Bush recognized him from seeing him on television the prior two days. And he leaned over to Tom, grabbed his arm and said to him, 'Tom, I'm so sorry. How are things going?' Tom looked at him and said, 'Much better now. My wife came home last night, and I got lucky.' President Bush remembered that so well that when he saw Tom three weeks later at a firehouse dinner, he came up to him and said, 'Tom, are you still getting lucky?' And Tom said, 'No, it's worn out,'" Giuliani said to loud guffaws from the audience. Time plus tragedy equals comedy, we guess.
7

The POTUS embraces an Anti-Semitic WWII slogan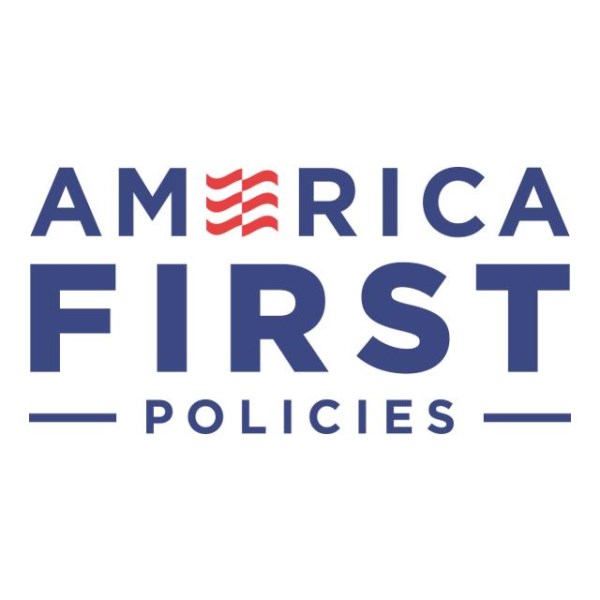 The Anti-Defamation League, a nonprofit dedicated to fighting anti-Semitism and bigotry, asked Trump to stop using the phrase "America First" to describe his foreign policy views during the campaign. The slogan was used by people who warned, ahead of World War II, that Jewish Americans were pushing the U.S. to enter the war because they put their own interests ahead of America's.
During his inaugural address, Trump once again repeated the slogan. "From this day forward," he proclaimed, "A new vision will govern our land. From this moment on, it's going to be America First."
In 1941, as members of the America First movement campaigned against U.S. involvement in World War II and expressed sympathy for the Nazis, plenty of people already knew that Jews were being persecuted in Hitler's Germany.
The new president doesn't get the fuss. "To me, 'America First' is a brand-new modern term," he said. "I never related it to the past."
8

Trump quotes a Batman villain in his inaugural speech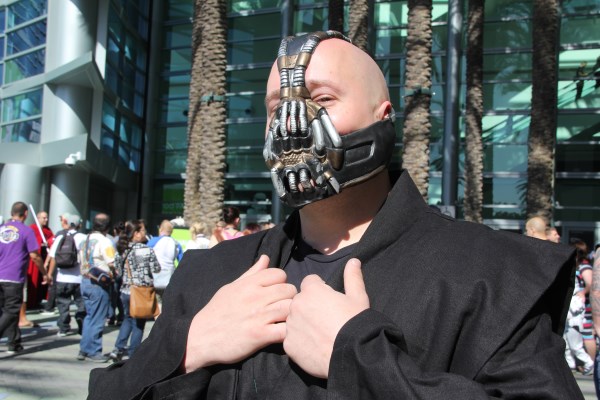 Did President Trump quote a Batman villain in his inaugural speech?
Trump was referring to the transfer of power that occurs during the inauguration, when he said, "Today we are not merely transferring power from one administration to another or from one party to another, but we are transferring power from Washington, D.C., and giving it back to you, the people."
In 2012's The Dark Knight Rises, Bane, played by Tom Hardy, pledges to wrest control of Gotham City from corrupt forces saying: "We take Gotham from the corrupt! The rich! The oppressors of generations who have kept you down with myths of opportunity. And we give it to you, the people."
Despite one having been delivered by a supergenius villain raised in prison and the other by the newly-inaugurated leader of the free world, the messages are surprisingly similar.
9

The former FLOTUS has an awkward gift exchange with First Lady Melania Trump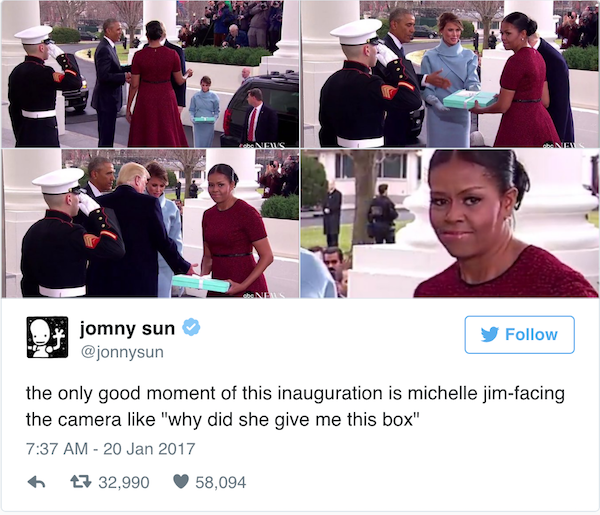 When former President Obama and his wife, Michelle, welcomed Donald and Melania Trump to the White House, the new First Lady presented the former FLOTUS with a gift. This is not a new tradition—Michelle also gave Laura Bush a gift before the 2009 inauguration.
Melania's gift was from Tiffany & Co.—a company that happens to have a flagship store next to the Trump Tower in Manhattan. The exchange briefly created an awkward moment, as Mrs. Obama tried to figure out what to do with it, and the Internet (as it does) went wild with speculation.
Inside the blue Tiffany's box Melania handed Michelle is just a desperately scrawled note that says "Take me with you."

— Amy Dillon (@amydillon) January 20, 2017
Word is that inside Melania's Tiffany's box is Trump's long-anticipated tax returns as a gift to the American public #Inauguration2017

— V. Wisniewski Otero (@victoria_rights) January 20, 2017
10

Trump uses a stock image from Obama's inauguration as his own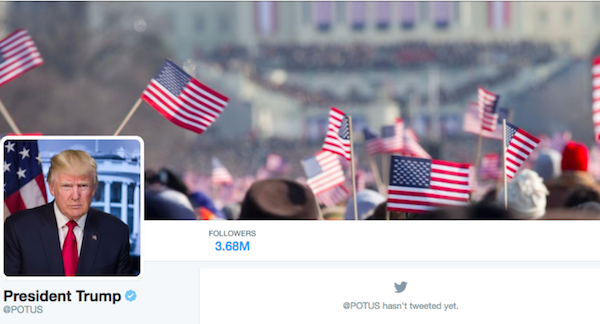 Attendance at Donald Trump's swearing in ceremony appeared to be historically low. So, some in the president's camp swiped a photo from former Presidential Obama's Twitter account—to be more specific, a stock image from his inauguration in 2009—and passed it off as Trump's.