1

A news magazine's big gender blunder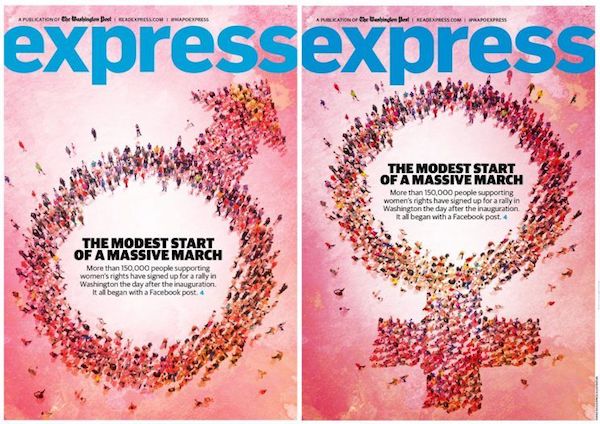 A big "oops!" for The Washington Post Express. The cover story is on the Women's March on Washington, which will take place the day after Donald Trump's inauguration. There's one BIG problem, however—the publication erroneously used the symbol for men, rather than women, on its cover.
The magazine, as you can imagine, was eviscerated on social media, but to their credit, staff quickly acknowledged the mix-up, tweeting, "We made a mistake on our cover this morning, and we're very embarrassed. We erroneously used a male symbol instead of a female symbol." They followed that up with a post featuring what the cover image should have looked like, with the correct symbol for female.
2

The supermodels and the case of the missing knees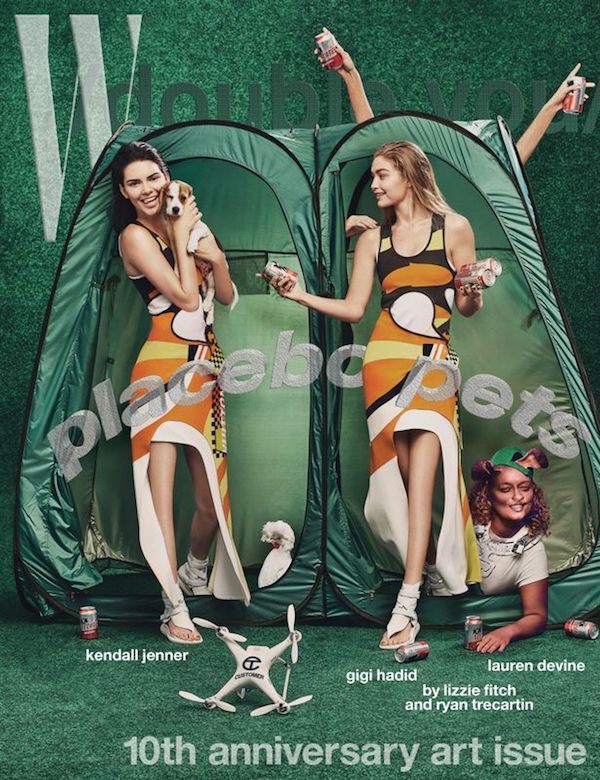 Models Kendall Jenner and Gigi Hadid have had their knees removed for a recent cover of W magazine.
The cover shot shows Kendall cuddling a puppy and Gigi offering her a drink, while a chicken peeks out of a tent and a drone lies abandoned in the foreground—weird enough even without the limb issue. Both women appear to have odd, rubbery-looking kneeless legs, more commonly seen on a Barbie doll. While W editors insist it was likely part of a plan on behalf of cover artists Lizzie Fitch and Ryan Trecartin, we're not so convinced.
3

A black beauty magazine comes under fire for using a white cover model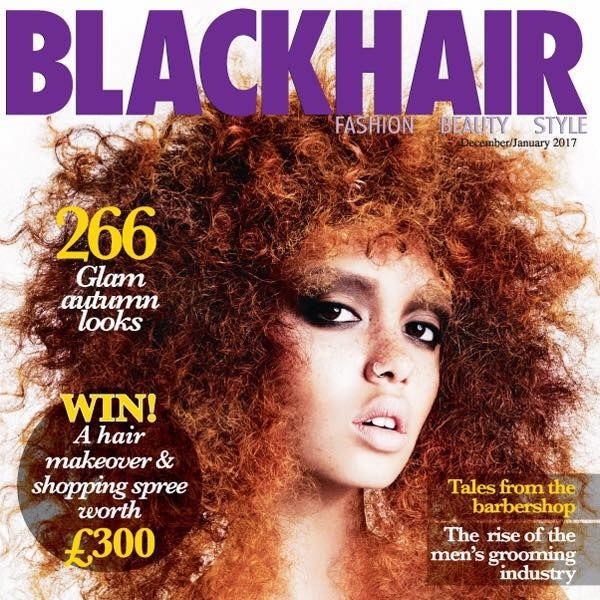 In November 2016, a beauty magazine for black women came under fire for using a white model on the cover of its most recent issue.
Blackhair magazine, which describes itself as a style magazine "packed with hair inspiration for black and mixed race women," used white model Emily Bador on the cover—without her previous knowledge. "If I had known it was going to be published, I would never have condoned it. … I was never asked by the photographer/hair salon/anyone if this image could be used for the cover of Blackhair," she said.
Editor Keysha Davis later released a statement thanking the model for bringing it to their attention and admitted that she was not aware of Bador's non-black heritage prior to selecting the image. "We often ask PR companies/salons to submit pictures for the magazine, explicitly stating that models must be black or mixed race," she said. "We can only take their word for it, and of course, try to use our own judgment."
4

A small typo makes for a rare collectible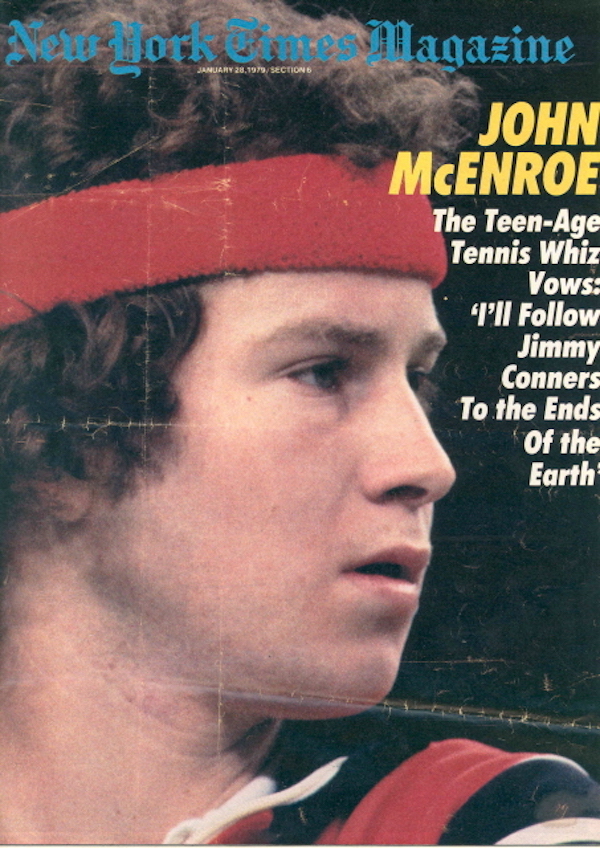 Tennis stars don't usually make for collectible cover stars, and the error above is so small most people likely never saw it and threw their issue away, but a mere misspelling of '70s tennis pro Jimmy Connors' name makes this New York Times Magazine a hard-to-find item.
5

Photo manipulation in the days before Photoshop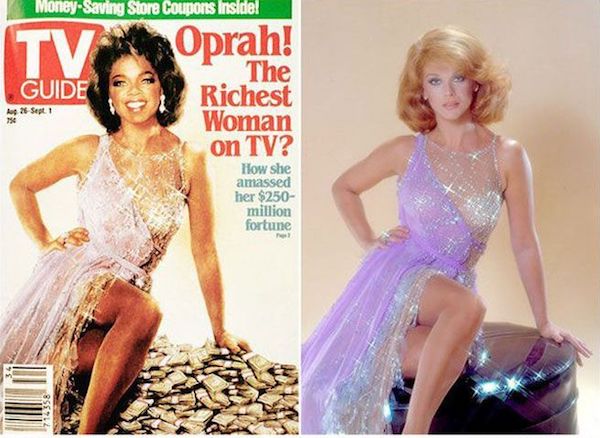 In 1989, TV Guide put television's celebrity-du-jour, Oprah Winfrey, on its cover. The picture was exactly the kind of thing that tends to sell magazines—it was friendly, saucy, and sparkly. What it wasn't, actually, was Oprah. In the days before Photoshop became a widely used application, TV Guide had the talk show host's face grafted onto the body of '60s star Ann-Margaret. The magazine had not asked the permission of either woman before it went to publication.
6

An over-the-top production artist turns Prince William into an emo kid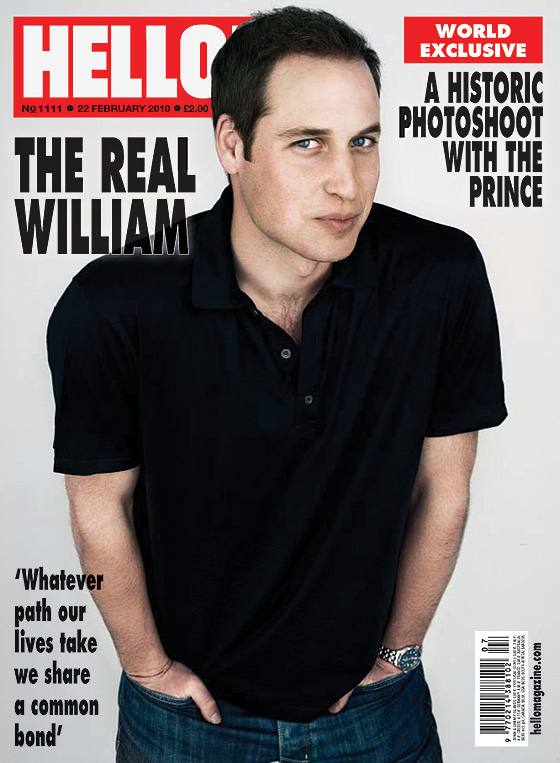 In 2010, already balding British royal, Prince William, then 27, appeared on the cover of Hello! magazine with a suspicious head of full, dark hair, looking very much like a member of Fall Out Boy. While it looks as though the prince dyed his locks, images from around the same time prove the cover photo was likely the result of some overzealous Photoshopping.
7

A cover model suffers from "lollipop head"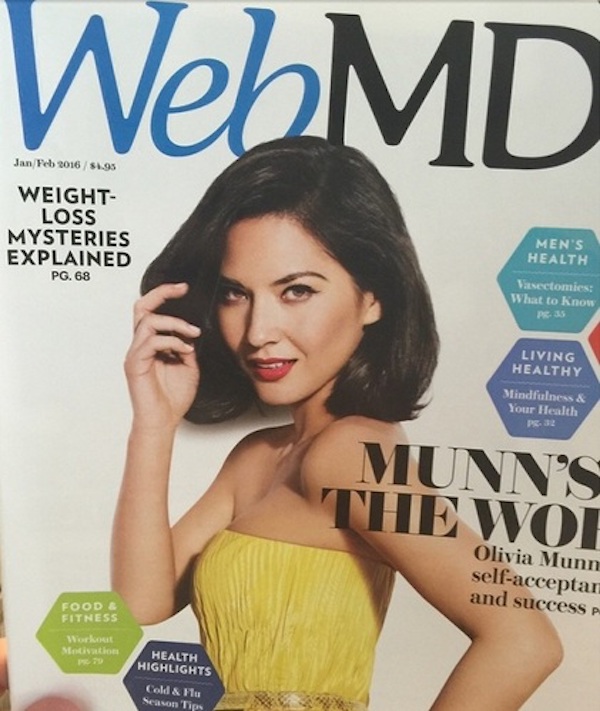 Olivia Munn looks like she's about to topple over on the cover of WebMD—her head is about twice its normal size, and her hand looms over her in a rather disturbing way.
Despite the comic obviousness of the error and the fact that it came out in January 2016, it was months later, in May 2016, that it was picked up across social media and went viral.
8

Placement is everything in cover design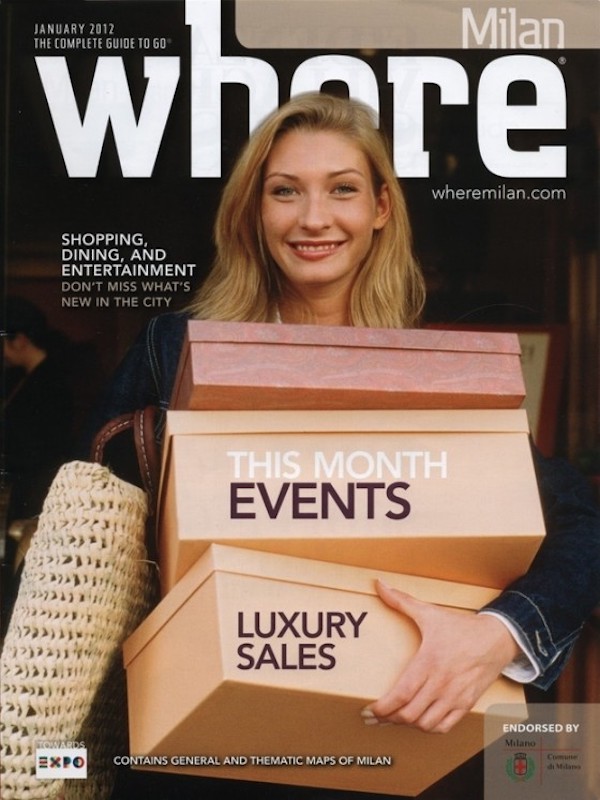 It's a small detail, but yes, placement matters. Designers of Where, a tourist guide published in cities across the U.S. and around the world, obscured part of the first 'E' in the title lettering with the head of its cover model twice in 2012. One might assume (and many did) the name of the magazine is "Whore."
9

A Rolling Stone cover with a historical goof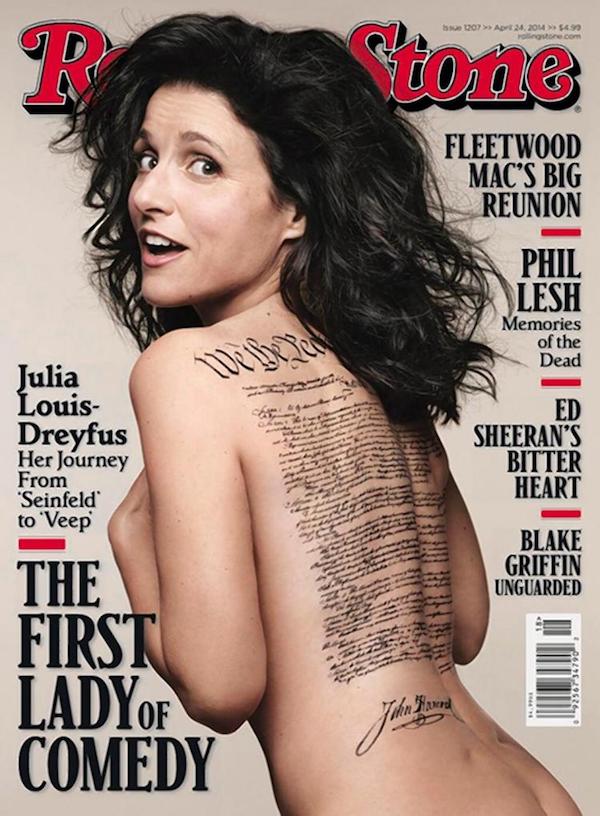 Check out this memorable Rolling Stone cover featuring actress Julia Louis-Dreyfus with the U.S. Constitution inked on her back—but what's wrong with this picture? Just above Louis-Dreyfus' derriere sits the signature of one of the nation's most prominent Founding Fathers, John Hancock. All well and good, but John Hancock didn't sign the U.S. Constitution—he signed the Declaration of Independence.
Louis-Dreyfus took the magazine's error in stride. "Hancock signed Dec. of Independence NOT Constitution. Yet another Mike f--k-up. Dummy," the Veep star tweeted, referencing her character's public relations flak on the show.
10

A cover star objects to her own Photoshopped image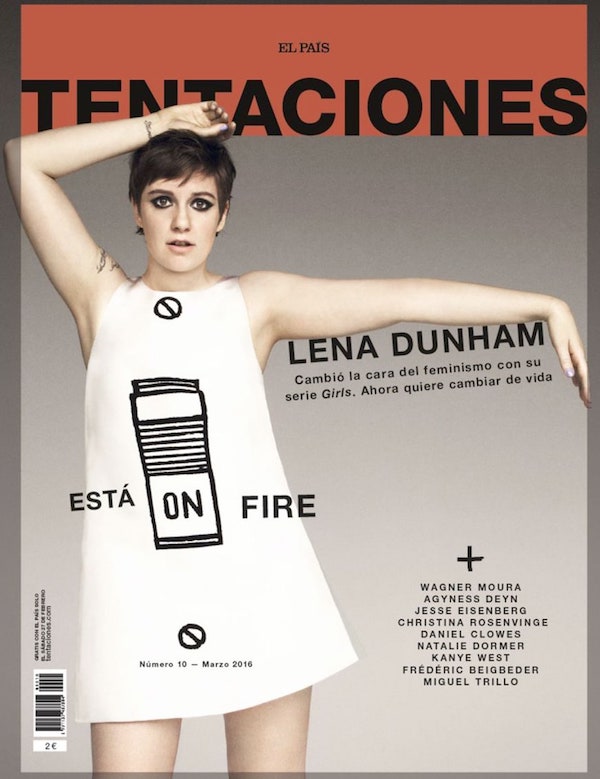 Spanish magazine Tentaciones featured actress Lena Dunham on a cover in March 2016. While not a bad image, the actress and Girls creator called out the publication for slimming her down, saying "the magazine has done more than the average Photoshop."
She later apologized and said, "I look great. But it's a weird feeling to see a photo and not know if it's your own body anymore (and I'm pretty sure that will never be my thigh width but I honestly can't tell what's been slimmed and what hasn't.) I'm not blaming anyone (y'know, except society at large.)"
To see the real Lena Dunham, check her out in the Girls Season 7 trailer below: